The Meaning Behind Savage Love By Jason Derulo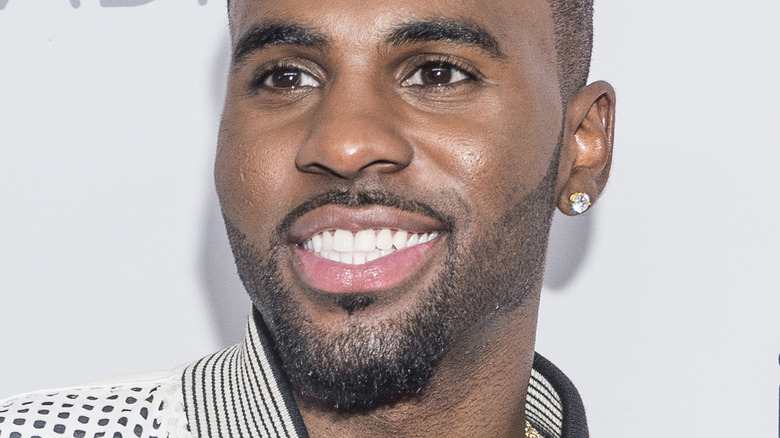 Shutterstock
Prior to becoming a smash hit upon its release at the beginning of the summer of 2020, "Savage Love (Laxed – Siren Beat)" was involved in a bit of controversy. Despite simply laying his lyrics on top of a track created by another artist, Jason Derulo failed to credit the artist, then-17-year-old New Zealand music producer Jawsh 685, who created the catchy beat, according to Slate. The matter was eventually settled, which resulted in the title being changed simply from "Savage Love" to "Savage Love (Laxed – Siren Beat)" to include the name of the original beat created by Jawsh 685. Derulo's soulful lyrics about unrequited love are laid on top of a cheerful tune inspired by Pacific Island "siren jams." 
The popularity of the song only increased when one of the most popular boy bands in the world, BTS, added a few verses to the song in October of 2020, per Elite Daily. Despite being set to a relatively cheerful beat, Derulo's lyrics tell a sad tale of unrequited love and lust — aka "savage love." Derulo starts out the song by saying that, despite believing that he would be "single forever," he has begun to fall in love with someone. "Thought I could be single forever 'til I met you. Usually don't be fallin', be fallin', fallin' fast. You got a way of keeping me comin' back to back," Derulo sings (via Genius).
Derulo's new love in the song is deceiving him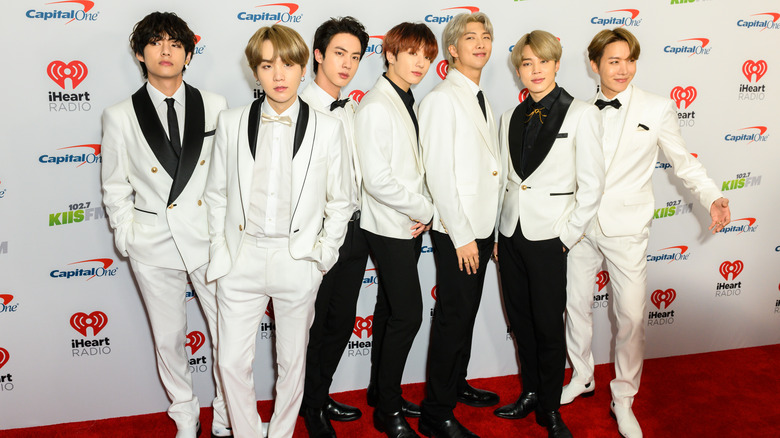 Shutterstock
Later in the song, it becomes apparent that Jason Derulo's love interest is only with him to get back at an ex. And, to make matters worse, Derulo can sense that his love interest's intentions are impure, but nevertheless, he struggles to leave her behind. "I just found out the only reason that you lovin' me was to get back at your ex-lover, but before you leave, usually I would never, would never even care. Baby, I know she creepin', I feel it in the air. Every night and every day I try to make you stay," Derulo said, according to Billboard.
Toward the end of the song, Derulo wonders if his lover's scheming ways are karma because he had the tendency to "get around" in his past. "Baby, I hope that this ain't karma 'cause I get around. You wanna run it up, I wanna lock it down. Usually don't be fallin', be fallin', fallin' fast. You got a way of making me spend up all my cash. Every night and every day."
BTS members Suga and J-Hope also added a few verses to the song that only added a bit of depth to the theme of unrequited love established by Derulo."'Love' is perhaps a momentary array of emotions. It all comes with conditions. What do I love? 'Eternity' is perhaps a sandcastle collapsing weakly, helplessly before a calm wave," as per Elite Daily.