The Amount Of Money Bill And Melinda Gates' Kids Will Inherit Will Surprise You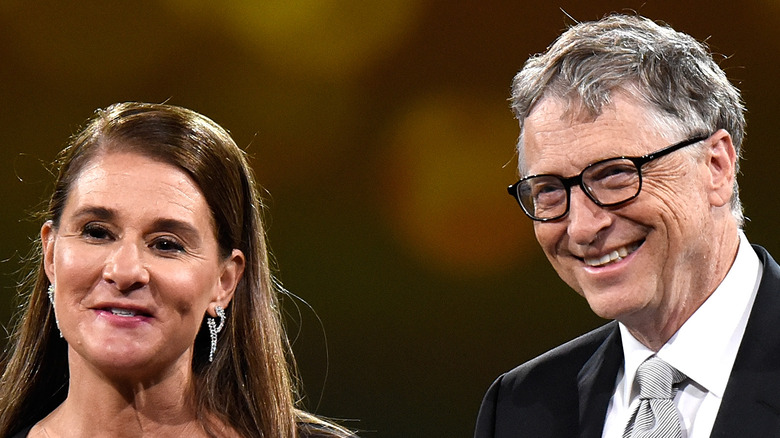 Kevin Mazur/Getty Images
Bill and Melinda Gates sent shockwaves around the world when they recently announced their divorce, and it looks like it'll be a little complicated to sort out the details. With an estimated $130 billion fortune between them, and three children together too, there's a lot for the couple to discuss (via Radar Online).
It's also reignited discussion on how much money their offspring will inherit from mom and dad. When your parents are worth billions, you might expect to be left plenty of money — particularly as Bill and Melinda could afford to make all three of their kids billionaires several times over, but is that going to be the case? The two have poured plenty of money into the Bill & Melinda Gates Foundation over the years (via Celebrity Net Worth), and are known for their philanthropy, it's thought that they may well leave behind a lot of money to charitable causes too.
So, how much money are the Gates kids going to inherit? You're likely to be surprised by the answer.
Bill Gates' kids are getting a 'minuscule portion' of his fortune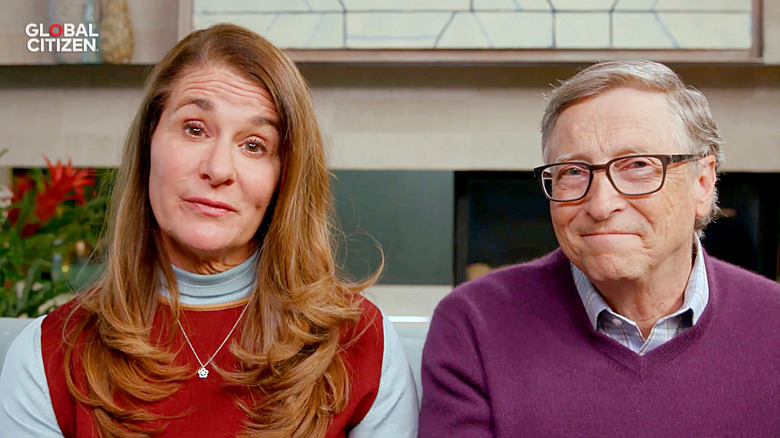 Getty Images/Getty Images
In a 2014 TED talk, Bill Gates was asked what he's planning to leave his children, and he admitted that he and his wife wouldn't be making them all multi-billionaires. Three years earlier, he told the Daily Mail that he was planning on leaving his children a "minuscule portion" of his money, with reports swirling around that they'd be inheriting $10 million each. According to Fox Business, he also said on a Reddit thread that "I definitely think leaving kids massive amounts of money is not a favor to them," and that he and Melinda were on the same page regarding the issue.
Of course, a lot can change in a few years, and the current fourth-richest man in the world (via Business Insider) and his soon-to-be ex-wife might have changed their minds at some stage, but he seemed pretty sure of their decision previously. While their children might feel hard done by, inheriting $10 million instead of billions, it's still an amount of money alien to most of us — whatever happens, they should be set up for life.