Who Are Bill And Melinda Gates' Children?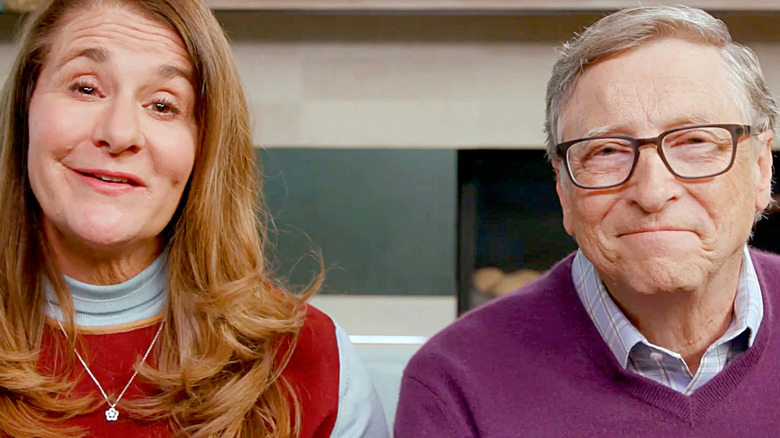 Getty Images/Getty Images
Bill Gates met Melinda French in a Microsoft business meeting in 1987. French was a product manager at the company and understood Gates' passion for his work, which led to sparks for the two. After a year of casual dating, the couple dropped the L-word and things got much more serious, according to CNBC.
The Gates got married on January 1, 1994, in Lanai, Hawaii, and enjoyed a private performance by singer-songwriter Willie Nelson the night before the ceremony (via Biography). Two years later, the couple welcomed their first child, Jennifer, who is now 25 years old. The Gates later had two more kids, Rory, 21, and Phoebe, 18, and the Gates children all attended private Lakeside High School in Seattle, per Insider. After raising their three kids and being married for 27 years, Bill Gates announced their divorce through a joint-statement tweet on May 3, 2021.
Despite enjoying a fortune, the couple raised their kids with several rules to teach them the value of work and family. Melinda believes in splitting the household chores equally so washing the dishes together was a common practice at their home, according to GeekWire. The children didn't get their own phones until they were 14 years old and even then, they weren't allowed to use them at the dinner table per family rules. So, who are the Gates children?
Bill Gates' eldest daughter wants to be a doctor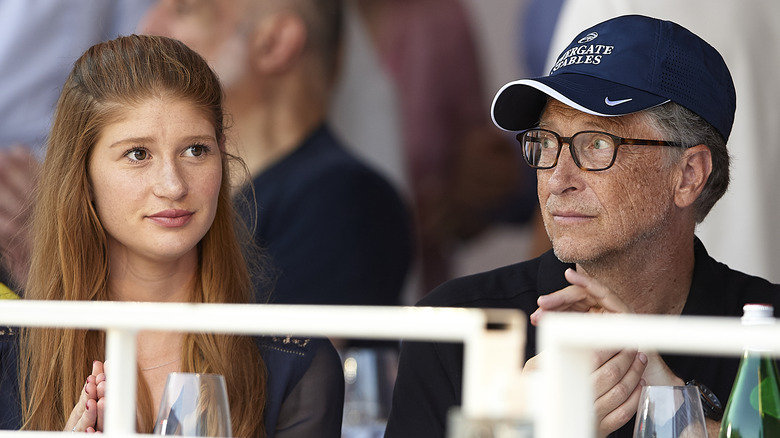 Fotopress/Getty Images
Rory and Phoebe Gates prefer keeping low profiles. The little that's been seen and known about them is through their mother's social media as she enjoys sharing family photos and talking about her children. "He's a great son and a caring brother. He's inherited his parents' obsessive love of puzzles. And one of the things that makes me proudest: Rory is a feminist," Melinda Gates wrote for her son on his 18th birthday. He's a student at the University of Chicago with a passion for law (via Gossip Cop). Phoebe, meanwhile, embraced the arts and studied ballet at The School of American Ballet and Juilliard, per Showbiz Cheat Sheet.
Gates' eldest daughter, Jennifer, graduated from Stanford University in 2018 where she studied biology, and she is now in her second year of medical school at the Icahn School of Medicine at Mount Sinai in New York City (via CNBC). From a young age, Jennifer got hooked on horseback riding and pursued it competitively even during her college years, according to Sidelines Magazine. She is now engaged to fellow equestrian Nayel Nassar, who she met at Stanford. "I can't wait to spend the rest of our lives learning, growing, laughing, and loving together," she wrote on Instagram in January of 2020, announcing her engagement.