The Real Reason Meghan Markle Encouraged Prince Harry To Go To Therapy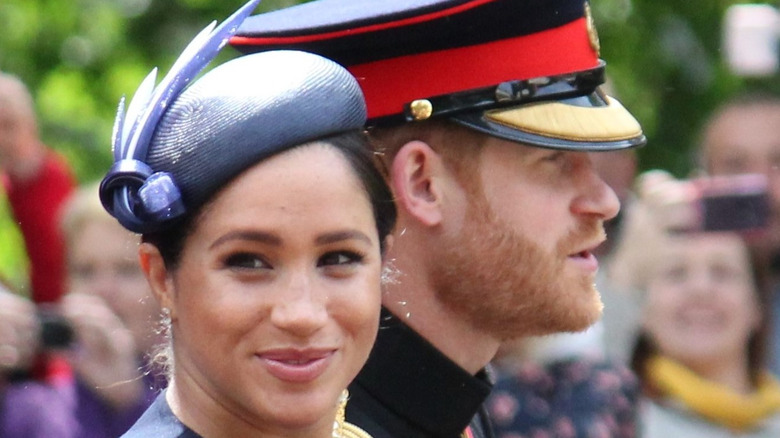 Shutterstock
Prince Harry has been open about his ongoing mental health struggles for years, but Meghan Markle definitely seems to have played a strong role in helping Harry open up even more. Harry recently sat down with Dax Shephard for an episode of his podcast Armchair Expert and revealed that his 20s were a challenging time for him during which he began re-evaluating his role in the family.
After being asked if being in the royal family was like being in a "cage," Harry replied, "It's the job right? Grin and bear it. Get on with it. I was in my early twenties and I was thinking I don't want this job, I don't want to be here. I don't want to be doing this. Look what it did to my mum, how am I ever going to settle down and have a wife and family when I know it's going to happen again'" (via The Daily Mail).
Prince Harry says therapy changed everything for him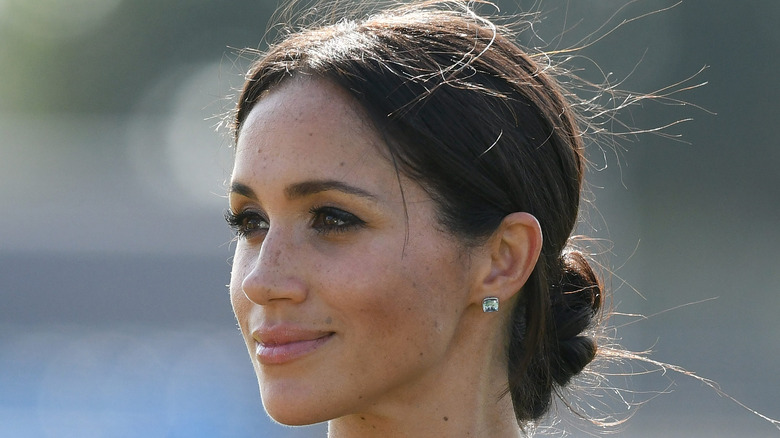 Shutterstock
After comparing royal life to being in the 1998 film "The Truman Show," Harry goes on to explain that going to therapy was a groundbreaking moment for him. "I've seen behind the curtain, I've seen the business model and seen how this whole thing works and I don't want to be part of this. And then once I started doing therapy it was like the bubble was burst. I plucked my head out of the sand and gave it a good shake off and I was like, you're in this position of privilege, stop complaining and stop thinking you want something different — make this different — because you can't get out" (via The Daily Mail).
Harry then adds that as ever, his mother has been in the forefront of his mind throughout his mental health journey. "How are you going to do these things differently, how are you going to make your mum proud and use this platform to really affect change."
Harry also shares that Meghan Markle was the one who really changed things for him when she offered up a simple option: that Harry had the power to create a life he wanted to live. He says Meghan told him, "You don't need to be a princess, you can create the life that will be better than any princess."