Prince Harry Shares How He Really Felt About Royal Life In Shocking Interview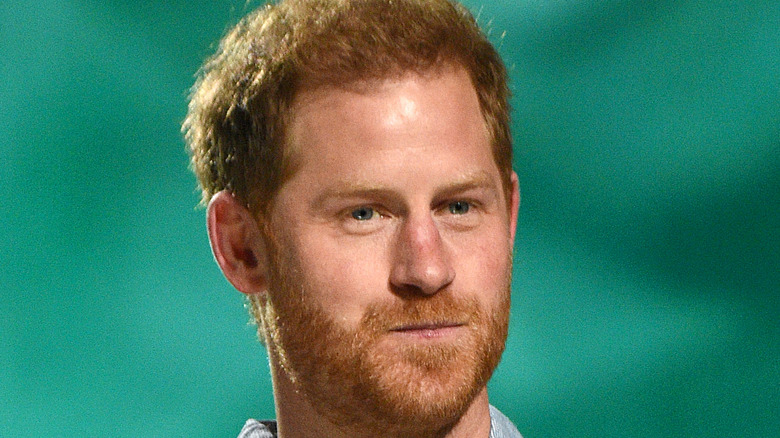 Kevin Mazur/Getty Images
Prince Harry has made some surprising comments about how it feels to be a member of the royal family. USA Today reports that Harry and his wife Meghan Markle have both been very vocal when it comes to sharing their thoughts about living in the shadow of the monarchy. In March, the couple sat down for an interview with Oprah Winfrey where they dropped multiple bombshells about the family, and why they decided to leave their duties as senior royals. During the interview, Harry and Meghan claimed that members of the family had made racially insensitive remarks about the skin color of their son, Archie. Meghan also revealed that she wasn't given the help she needed while struggling with her mental health and thoughts of suicide.
For his part, Harry confessed that he felt like he was trapped in the family. Harry also revealed that his father, Prince Charles, was so angry when he and Meghan exited the family that he refused to take his phone calls (via Marie Claire), which caused a lot of hurt for both he and Meghan. Now, Harry is making more eyebrow-raising comments about how he felt as an active member of the royal family.
Harry compares royal life to living in a zoo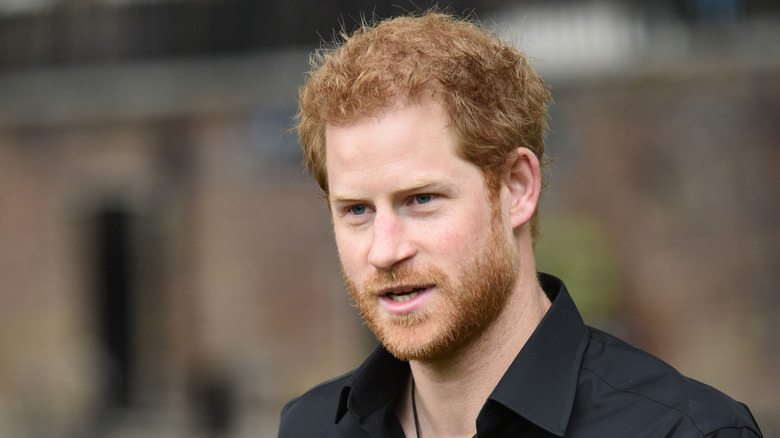 Shutterstock
Prince Harry is still dealing with the fallout from his tell-all interview with Oprah Winfrey. However, that didn't stop him from opening up about royal life yet again during an interview on Dax Shepard's "Armchair Expert" podcast, per Daily Mail. During the interview, Harry admitted that being in the royal family is like being under a microscope, and even compared it to the 1998 Jim Carrey film "The Truman Show," or living in a zoo. "You're standing in one direction and they're is standing in another direction looking at you. I was likening it to 'The Truman Show.' It's a mix between 'The Truman Show' and living in a zoo," Harry told Dax (via The Sun). "The biggest issue for me was that being born into it you inherit the risk, you inherit every element of it without choice," the Duke of Sussex added.
Harry also confessed that he knew he wanted to leave the royal family many years ago. "It's the job right? Grin and bear it. Get on with it. I was in my early 20s and I was thinking I don't want this job, I don't want to be here. I don't want to be doing this. Look what it did to my mum. How am I ever going to settle down and have a wife and family, when I know it's going to happen again?" he stated, per People. Harry went on to add that therapy helped him realize that he wanted to create a new life for himself.
If you or someone you know is struggling with mental health, please contact the Crisis Text Line by texting HOME to 741741, call the National Alliance on Mental Illness helpline at 1-800-950-NAMI (6264), or visit the National Institute of Mental Health website.