Disney World Just Made These Changes To Its COVID-19 Safety Rules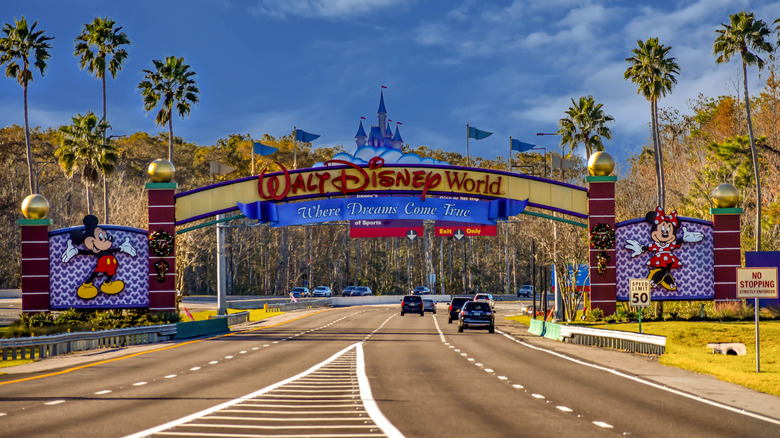 Shutterstock
Disney World just became a little more like what we are used to in terms of a magical place to visit. That's because since the parks reopened in July of last year, after 116 days of being dark due to COVID-19, stringent safety rules have been in place (via CNN). These rules have ranged from keeping six feet of distance between guests, to wearing face coverings at all times. Recently, Disney has loosened its guidelines, with guests being allowed to remove their face masks to take photos within the parks.
But temperature checks and social distancing have still remained in place as measures to keep vacationers as safe as possible. Now, Disney is making a big change to these guidelines, announcing via its website that in a "phased approach," social distancing parameters are going to be reduced (via Fox News).
That said, Disney made it clear that in areas where face masks are not required, such as while dining, six feet of distance will still be mandatory.
What else is changing at Disney World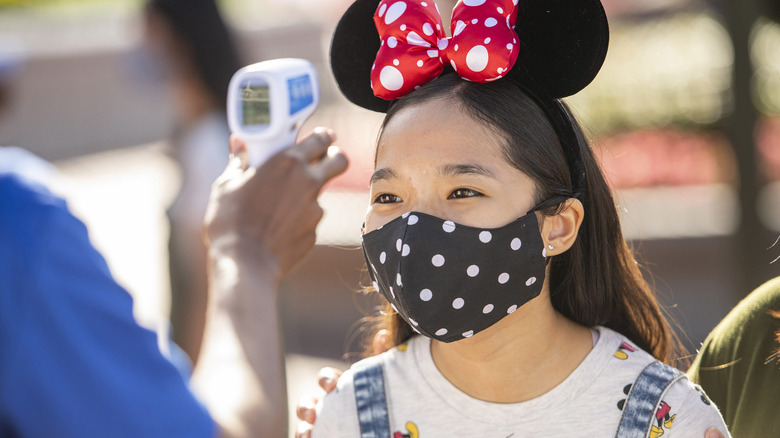 Handout/Getty Images
In addition to social distancing requirements being reduced in certain areas within Disney parks, the company's website also announced it is phasing out on-site temperature checks. As of mid-May, temperature checks for guests will no longer be required to enter parks, with the site further noting, "Since reopening, we have considered guidance from public health authorities, government agencies, and our own team of health and safety experts as we assess and update health and safety measures to help prevent the spread of COVID-19."
The site went on to explain, "As this guidance continues to evolve, and with the support of local health and government officials, we are making some additional adjustments. Following the advice of the CDC and our local health officials, we will phase out onsite temperature screenings at Walt Disney World Resort for Cast Members beginning May 8 and Guests on May 16."
It's worth noting Disney's site still warns of the inherent risk of COVID-19 exposure if you decide to visit the parks.