The Truth About Willie Nelson's Talented Daughter, Paula Nelson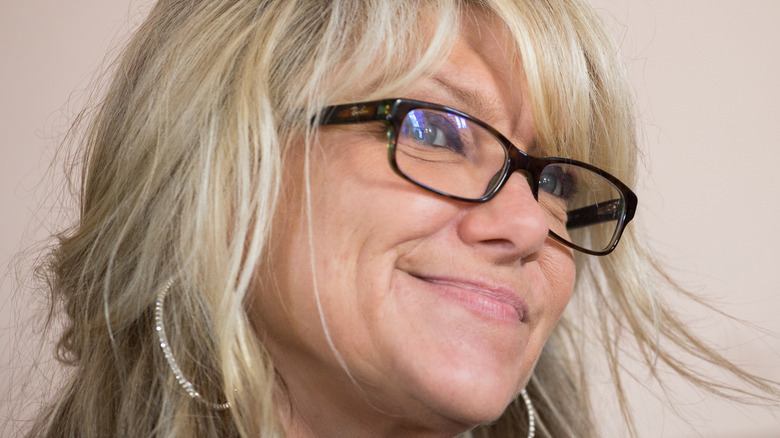 Rick Kern/Getty Images
Everyone's familiar with Willie Nelson, the legendary country star is still a household name even though he's now approaching his ninth decade, and he's been a constant fixture in the news over the last 50 years for both his work and his personal life.
Nelson has eight children altogether, one of whom is Paula Nelson (via the Daily Express). Born in 1969, she was his fourth child, and has forged a moderately successful career in her own right, most notably as a musician. However, she's not been in the public eye quite as much as her father, and you might not know as much about her as you do some of her more famous relatives — like her brother, fellow musician Lukas Nelson.
If you've ever wanted to know more about one of Willie Nelson's most famous children, you're in the right place. Just keep reading for the truth about Paula Nelson, Willie Nelson's talented daughter.
Paula Nelson spent time in rehab for this reason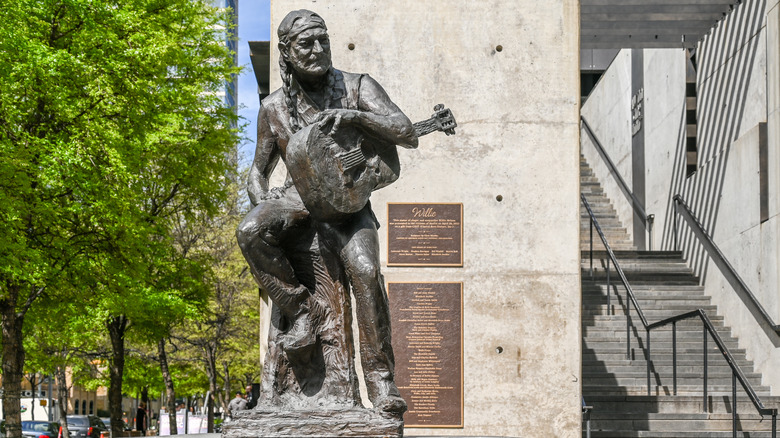 Shutterstock
Willie Nelson married Shirley Collie, his second wife, in 1963, and they divorced in 1971 after she found a hospital bill charged to her husband and Connie Koepke for the birth of their child — Paula Carlene Nelson — two years earlier, in 1969. Though Paula was born out of wedlock, her parents married after Collie discovered Nelson's infidelity. They then had another child, Amy Lee Nelson, who is Paula's only full sibling (via People).
Paula had an interesting childhood, often going on tour with her father, though she mostly grew up in Colorado (via The Mountain Jackpot News). However, at 16 her family relocated to Austin, TX, and she started at Westlake High School, where she began using drugs, including cocaine. She spent time at a rehabilitation center in San Diego, CA, and eventually became a counselor herself (via The Austin Chronicle).
The secret interests of Paula Nelson might surprise you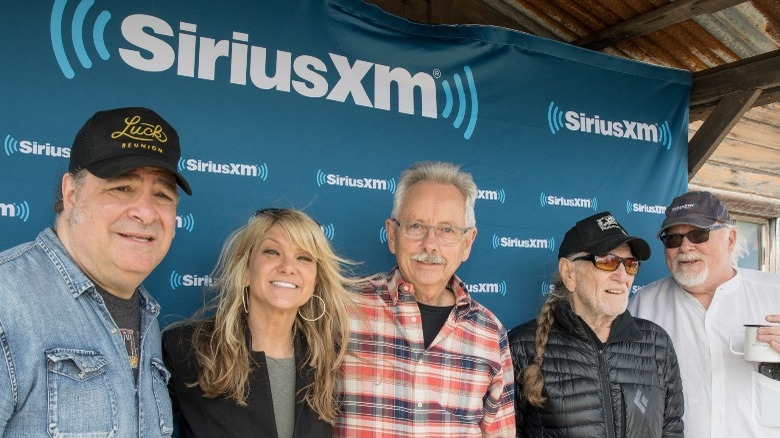 Rick Kern/Getty Images
Of course, her father was at the forefront of the outlaw country movement, and has long been a vocal proponent of marijuana legalization (via Rolling Stone). Willie Nelson even smoked it before appearing on TV, and it appears that Paula has used the substance herself too. In 2014, the police stopped her tour bus for speeding in Texas, and upon learning that Willie Nelson's daughter was on the bus, they searched it for drugs. After they found marijuana, she was arrested (via The Mountain Jackpot News).
Also like her father, Paula has released plenty of music. After her 1998 debut album, "Coming Home" (via Texas Monthly), she released another four albums, and performed a duet with her father on his 2013 album, "To All the Girls..." too (via Taste of Country). On top of her singing career, she's also a DJ, hosting shows on Sirius XM and Sun Radio (via The Mountain Jackpot News).
Not content with music, Paula Nelson's interests also lie in car racing — she's even been a stunt driver for "Friday Night Lights" — and she holds a black belt in Taekwondo, so she's clearly not somebody to be messed with (via the Tahoe Daily Tribune).