Here's Which The Ordinary Products To Use For Dry Skin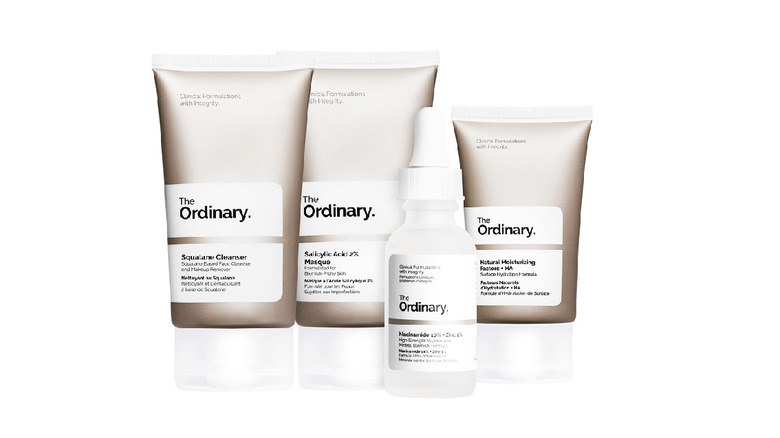 The Ordinary
When it comes to managing dry skin, the right hydration products should always be the stars of the show. Harper's Bazaar noted that dry skin is characterized by its lack of natural oils and its inability to retain essential moisture, and as a result, skin that's prone to drying out tends to need more support than other skin types to help ensure that it remains soft, smooth, and correctly hydrated. The publication explained that while dry skin cannot be cured as such, there are lots of simple yet highly effective ways that you can support dry skin and lock in hydration for longer periods. 
According to Healthline, a 2020 study found that a consistent skincare routine can lead to measurable changes in skin health for people with dry skin. But with so many products on the market, where do you even start? 
It's clear that a consistent skincare regime is required, but how do you know which products to use for best results? As per Byrdie, The Ordinary — the budget-friendly skincare brand of dreams — offers a popular product range for dry skin. Owned by DECIEM, The Ordinary specializes in offering extremely affordable skincare products without compromising on quality, and since launching, it's taken the beauty industry by storm.
The Ordinary product range includes a selection of products designed with dry skin in mind, and are perfect for pumping the skin full of hydration and helping to lock in moisture. 
Which products from The Ordinary should you use for dry skin?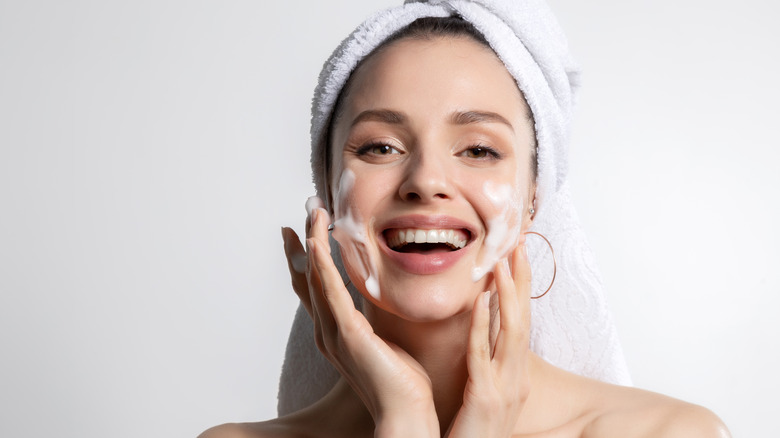 Shutterstock
Pudvi Kaka, the chief scientific officer at DECIEM, spoke to Byrdie and gave his advice and insight on the best The Ordinary products for dry skin.
Kaka explained to Byrdie that "applying formulations that are rich in texture and that incorporate ingredients that help to enhance the skin's hydrating capacity" are the products that people with dry skin absolutely need in their lives. "These include natural moisturizing factors, such as amino acids and hyaluronic acid, osmolytes like betaine, and emollients including facial oils," he said. 
Kaka also noted that it's best to steer clear of formulations that include "harsh surfactants," as these will result in the excessive stripping of epidermal moisture and lipids, which will only make dry skin worse.
For morning skincare, Kaka recommended starting with The Ordinary Hyaluronic Acid 2% + B5, followed by The Ordinary Natural Moisturizing Factors + HA as your second step. For an evening hydration boost, Kaka suggested using The Ordinary 100% Plant-Derived Squalane on a daily basis, followed by The Ordinary Lactic Acid 10% + HA 2% twice a week. Think you skin is a little more on the oily side? Here are the products from The Ordinary that need to be in your skincare routine.