Inside Courtney Thorne-Smith's Life Today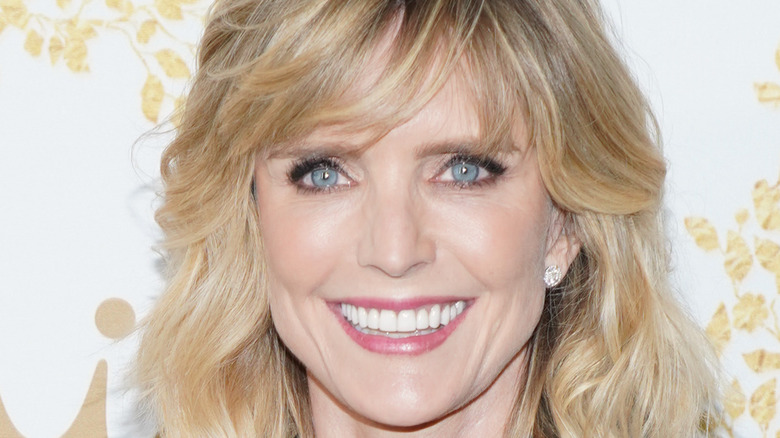 Rachel Luna/Getty Images
Courtney Thorne-Smith has been working in Hollywood in the 1980s, first coming to the attention of young adult audiences in the 1986 flick "Summer School," starring Mark Harmon, according to IMDb. A sitcom came about soon after, "Day By Day," which she appeared in for one season. However, she truly came to Hollywood fame as part of the original cast of "Melrose Place," the Aaron Spelling primetime soap opera that ran on FOX from 1992 to 1999, with the actress leaving in 1997.
As the new century began, Thorne-Smith's career reached new heights on a variety of series. She got to use both her comedy and dramatic chops for five seasons on the quirky comedy, "Ally McBeal," and then moved on to sitcoms. Long term roles on "According to Jim" and "Two and a Half Men" (via IMDb) taught her how much she loves the 30-minute sitcom format, according to the New York Post.
Courtney Thorne-Smith worked hard so she can have choices in life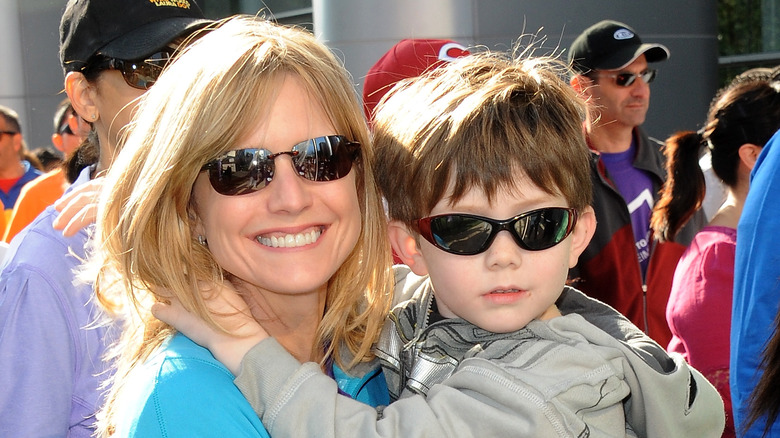 Albert L. Ortega/Getty Images
Just before the world shut down for the COVID-19 pandemic, Courtney Thorne-Smith got back into the sitcom game with a guest appearance on the series, "Mom," which was getting ready to air its series finale as of this wiring (via TVLine). Thorne-Smith played Adam's Alcoholics Anonymous mentor. That's when she got to reunite with crew members she'd worked with previously.
"There were so many people on the crew who were on 'Two and a Half Men,'" she told the New York Post. "It was crazy fun. Multi-cam sitcoms are my favorite kind of work. You're together with the cast. You only film two days, three days; you're hanging out and chatting. My time on 'Mom' was a reminder of how I lived that life."
Thorne-Smith also has a personal life as a wife and mom she combines with her professional life. She married Roger Fishman in 2007, and in 2008 gave birth to her only child, son Jacob (via PEOPLE).
When the New York Post asked Thorne-Smith if she'd ever do a sitcom again, she admitted that she's a bit picky when taking work. "I would love to. I hope the pendulum swings back again and sitcoms are everywhere," she said. "I go out on some auditions, but I don't want to work out of town, and those shows are few and far between. I saved my money so I can be choosy. Sitcoms are the one job in this business where you can have a good work-life balance."