Who Is Gayle King's Ex-Husband?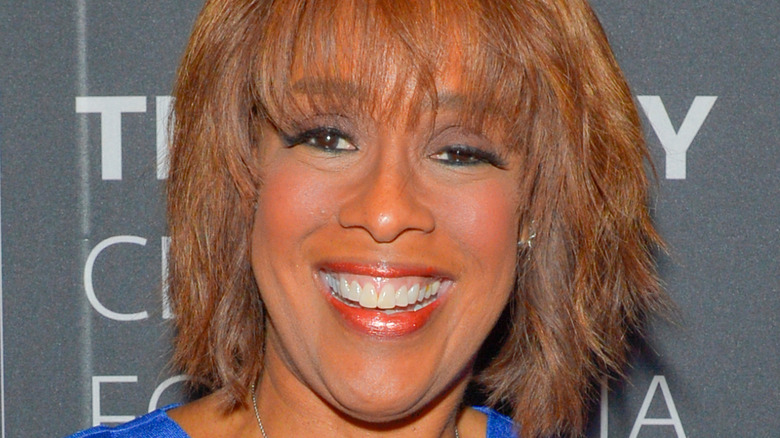 Shutterstock
Over the years Gayle King has established herself as a broadcaster, news anchor, editor at large, and best friends with the iconic Oprah Winfrey. If King has ever spoken openly and adoringly about a relationship it's been with Oprah. Distractify highlights that King is single and got divorced nearly 30 years ago. So, who is Gayle King's ex-husband? The Sun writes that she shares two children with her ex-partner, William Bumpus, and she's been open about why their relationship ended.
The Daily Mail writes that King was married to British lawyer William Bumpus for 11 years. They got married in 1982 and went their separate ways in 1993. The Focus explains that Bumpus attended Central Connecticut State University and Yale School of Law. Bumpus co-parents the couple's children.
While King is usually in the position of asking the difficult questions, she has opened up in the past as to why her marriage broke down. Speaking on XM Satellite radio show in 2006 she said, "I was married to a cheater. I went to marital counseling. I have been divorced since 1993, so I'm all healed and everything." She told Vanity Fair that she caught him naked with another woman on June 24, 1990.
In response to King's public explanation as to why they split, Bumpus said in a statement on Entertainment Tonight, "though I have dealt with this privately, I publicly apologize for the major transgression that dramatically changed all of our lives."
He's called himself a 'work in progress'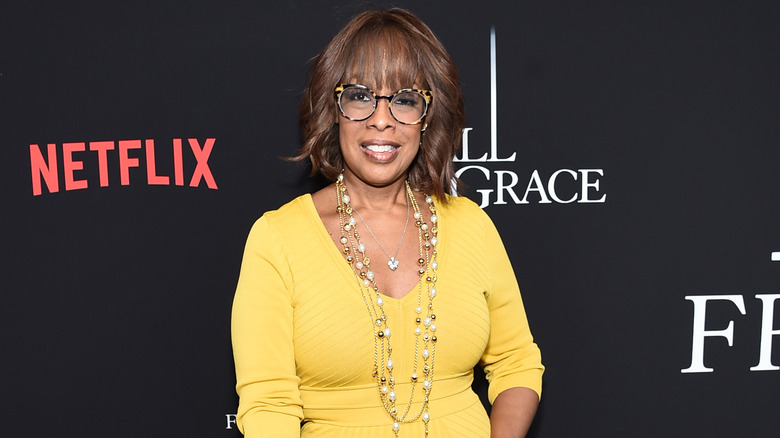 Jamie Mccarthy/Getty Images
The Daily Mail reported that in December 2020, Bumpus and King's daughter Kirby Bumpus got married. The guest list was very small due to pandemic restrictions. However, King said, "Nobody knows Kirby the way her brother does, so for him to do the ceremony felt meant to be. It wasn't the wedding we planned, but it was absolutely perfect." It's unclear whether Bumpus attended.
Still, he has praised King's resilience as a mum. "I have nothing but the utmost respect for Gayle and how she handled herself with grace. Despite the situation, she kept our children, as well as my relationship and involvement with them, as a clear priority," he told Entertainment Tonight, "I continue to be a work in progress and have spent the last 26 years striving to be a better man and father. I applaud Gayle's continued phenomenal success and friendship."
King hasn't been famous romantically linked to anyone since her divorce, she has stuck by Oprah Winfrey. Oprah revealed in O, The Oprah Magazine that she had reservations at her friend's wedding. "It didn't feel joyful. You know how you go to weddings and they're full of joy? There are some weddings you go to and you're just filled with all this hope for the couple. And you feel that there's something special going on. I didn't feel that at yours," Winfrey said to King. However, she said she didn't say anything because she didn't feel it was her place.