Here's What Gayle King's Net Worth Is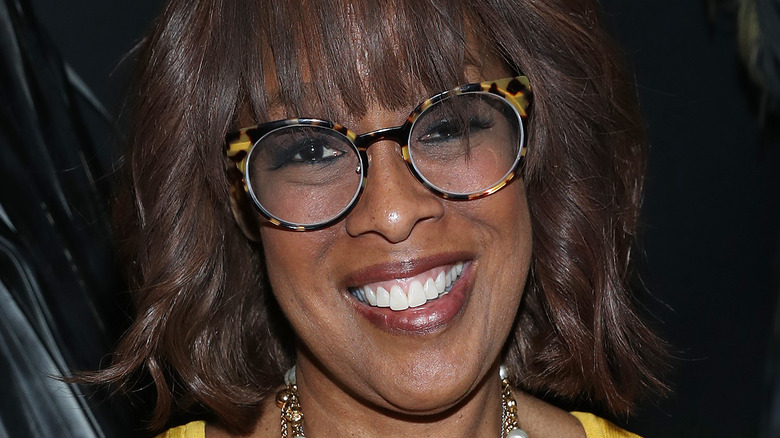 Bennett Raglin/Getty Images
Everyone knows television personality, author, and journalist Gayle King as the co-host of "CBS This Morning" and "CBS News." Though King has come under fire several times in her career, especially in recent days for asking Stacey Abrams about her dating life, she is a well-liked host and has found tremendous success as a TV journalist (via Daily Mail). She is also the editor of the renowned "O, the Oprah Magazine," per CBS, and was named one of the most influential people of 2019 by Time Magazine, per Oprah Daily.
King's success came with hard work and determination. In an interview with USA Today, the journalist mentioned that it all began with an entry-level position at a TV station, while she was still at college. From there, she realized that working in news was what she wanted to do for the rest of her life. King built on her successes year after year, and it finally began to show in her paycheck. 
How Gayle King grew her net worth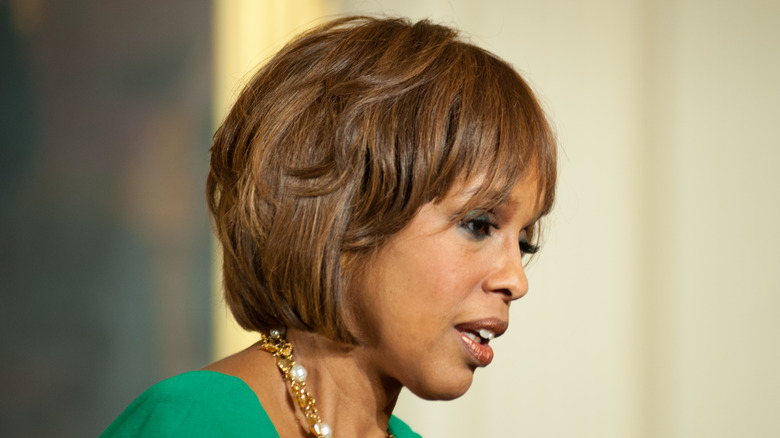 Shutterstock
The Famous People reports that a young Gayle King landed her first television job at WTOP-TV in Washington, D.C. After gaining enough experience, she was hired as a news anchor and general assignment reporter at WDAF-TV in Kansas, Missouri. In 1981, she joined WFSB-TV, a CBS affiliate, in Hartford, Connecticut. She worked there for 18 years and continued to build her resume with other opportunities, including special correspondent for "The Oprah Winfrey Show." King soon became an editor at "O, the Oprah Magazine" in 1999.
It wasn't until 2011 that CBS hired King for "CBS This Morning." However, King revealed to The Hollywood Reporter that she wasn't the first pick for co-anchor. TV producer Chris Licht advocated for her over the years, which helped put her in the running. King ultimately proved herself to be a good fit for the role, alongside co-anchors Norah O'Donnell and Charlie Rose. When she was finally named co-anchor, however, she still had to advocate for equal pay. Change finally came in 2019 when new leadership in the news division, meant a new contract for King and a whopping $11 million salary (via Celebrity Net Worth, NPR). According to Celebrity Net Worth, her net worth is currently estimated at $40 million.