How Much Is Andrew W.K. Worth?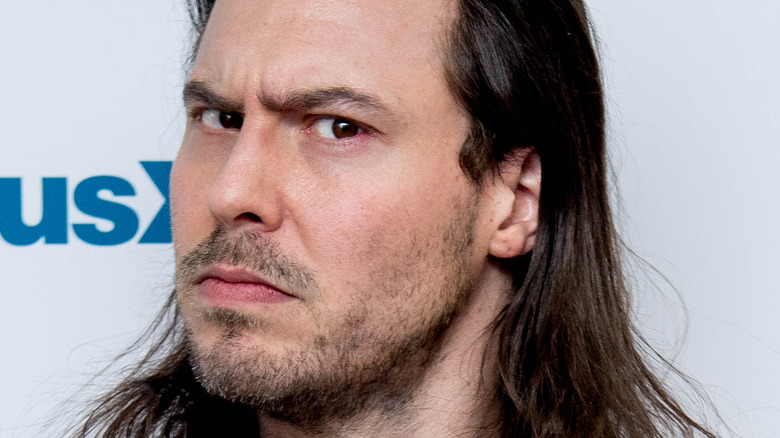 Roy Rochlin/Getty Images
Musician Andrew W.K. made headlines this week when he and actor Kat Dennings announced their engagement on social media (via People). Though W.K. is currently best known as the fiancé of Dennings, the rock singer has definitely made a name for himself in the music industry. One of his most popular songs, "Party Hard," has over 27 million streams on Spotify. He was also named the Person of the Year from American Association of Suicidology in 2018, according to Red Light, for his messages of suicide prevention in his music.
W.K. is recognized for his quirky interviews, having once told Kerrang! Radio that he has previously gone weeks, if not months, not showering. The singer has also experienced some controversy, particularly for his 2001 album cover which displays W.K. with wet hair and a stream of blood gushing from his nose, per Vice. He claims that the blood in the picture is real, and that he hit himself in the face with a cinderblock to make his nose bleed. As it turns out, W.K. certainly garnered enough attention to become successful. 
How Andrew W.K. hit upon success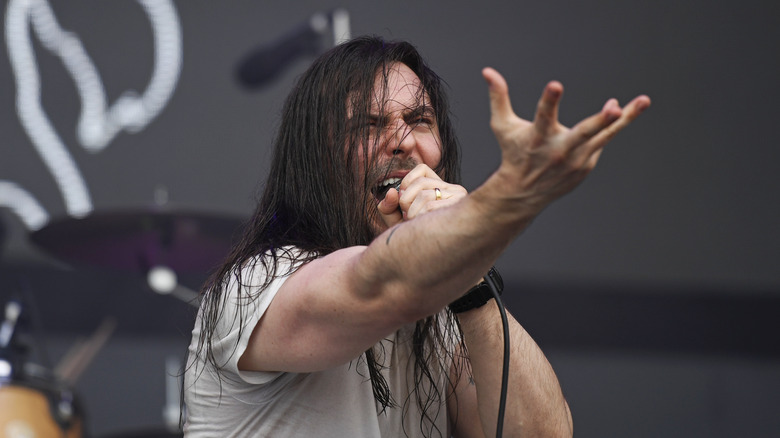 Corey Perrine/Getty Images
As reported by All Music, Andrew W.K. first became interested in punk, metal, and noise bands when he was a teenager. He was classically trained in piano at the University of Michigan School of Music, but felt more at home in the world of dark, grunge rock. It didn't take long for W.K. to begin recording his own songs. The young singer moved to New York when he was just 18 years old to pursue his career (via Last.fm). After playing solo shows with just a keyboard and a drum machine, W.K.'s demos eventually got passed around by music agents. Indie label Bulb records ended up publishing W.K.'s first EP, titled "Girls Own Juice," in 2000. W.K.'s music soon attracted the attention of major record labels Island/Def Jam in the U.S. and Mercury in the U.K. In 2001, W.K. released "Party Hard," his most popular hit to date, via the Andrew W.K. website biography.
But music isn't the only way that W.K. grew his net worth. In the last decade, the singer has transformed himself into a motivational speaker, advice columnist, and TV personality as well (via All Music). Many of his lectures focus on the theme that partying is a philosophy, according to Glide Magazine. In 2016, he went on a national speaking tour, giving lectures in all 50 states. The party philosophy may be something to deeply consider, because W.K. was able to use it to become a multi-millionaire. According to Celebrity Net Worth, the rock artist has a net worth of $6 million.