John Krasinski Was Almost Cast As This Marvel Superhero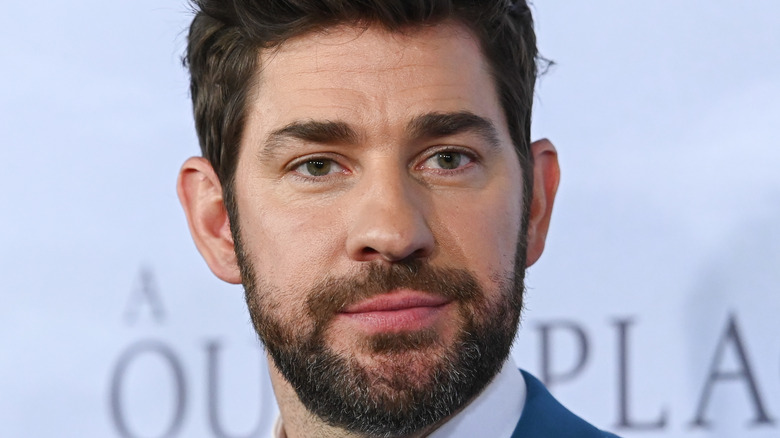 Mike Coppola/Getty Images
John Krasinski first entered our hearts as lovable Jim Halpert on "The Office." Since then, Krasinski has bulked up to take on more heroic roles in action-fueled genres like Jack Silva in "13 Hours" and the title character in "Jack Ryan" (via Men's Health). The once adorkable Average Joe underwent an abrupt transformation to ripped sex icon in order to change his image. 
In a 2018 interview with The Hollywood Reporter, Krasinski seemed grateful to be taking on new, challenging roles. "I really loved the idea of playing a superhero whose only real superpower is using his brain, and his instincts," Krasinski said of his Jack Ryan character. "It's very inspiring in the world of superheroes and capes and flying and shooting things out of your hands. It's nice to focus on real people and real heroes." However, it turns out the Tom Clancy spy isn't the first superhero role Krasinski was offered.
John Krasinski auditioned for Captain America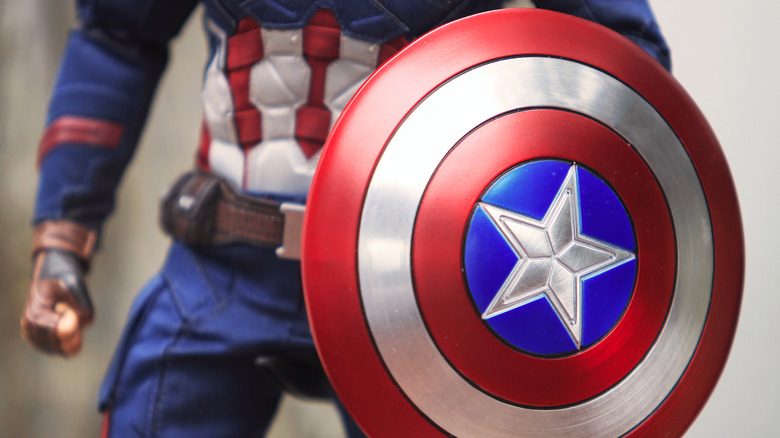 Shutterstock
On a 2016 "Conan" appearance, Krasinski revealed that he had been up for the title role in Marvel's "Captain America" (via YouTube.) "In my head I got the part." Krasinsk joked. "It was a big deal for me ... when they asked me to [screen] test they actually allowed me to put on the suit, I was on a set ... it was all very interesting." It's no secret that Krasinski eventually lost out on the role to Chris Evans, but most fans are unaware that Krasinski received the bad news on wife Emily Blunt's birthday (via Variety.) "My agent called and said, 'They're going to go with Chris Evans,'" Krasinski recalled. After Blunt offered to cancel her birthday dinner plans to console his loss, Krasinski refused, stating, "It's Chris Evans. Of course we're going to dinner."
While anyone would be bummed to lose out on playing the patriotic super soldier, Krasinski handled the rejection with grace. Since then, his portrayal of Jack Ryan has been met with critical acclaim, even snagging him a Screen Actors Guild nomination for Outstanding Performance (via IMDb.) Not a bad consolation prize, we'd say.