The Truth About Ellen DeGeneres' Dating History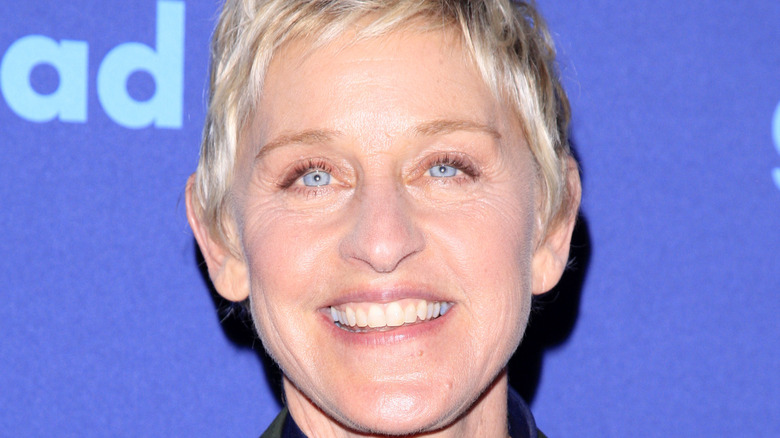 Shutterstock
Ellen DeGeneres – who's had a stunning transformation throughout her career — has been welcomed into homes across the world for countless years, making her recent announcement that her talk show's final season will be its last that much more surprising. She's a household name, and it's always iconic when someone can simply go by their first name and everyone immediately knows who you're talking about. Sure, there are other Ellens, but the name by itself always manifests an image of the talk show host when people hear it.
The comic has been in our home for years, but who has she been sharing hers with? Okay, she may not have lived with each person she's dated, but DeGeneres did date a few other celebrities before marrying her wife, Portia de Rossi, in 2008 (via Who's Dated Who). De Rossi, known for shows such as "Scandal," appears to be a perfect fit for DeGeneres, but who came before her? Keep in mind that this is all in fun, though — we couldn't be any happier for the couple.
Here's who Ellen DeGeneres has dated in the past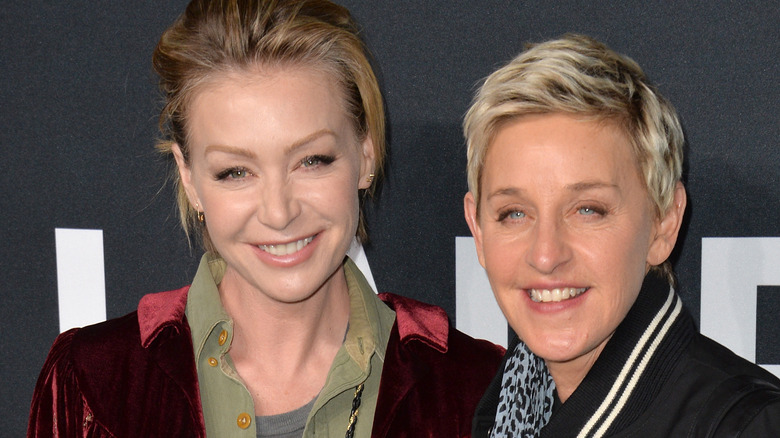 Shutterstock
As it turns out, Ellen DeGeneres had four public relationships before meeting and marrying Portia de Rossi. From 1978 to 1980, DeGeneres dated Kat Perkoff. Perkoff unexpectedly died in a car crash in 1980, and DeGeneres created her "Phone Call to God" comedy routine from this tragedy, which ultimately launched her career to new heights (via Ranker). Ranker further noted that DeGeneres dated producer Teresa Boyd from 1988 to 1996, though not much is known about this relationship.
After Boyd, DeGeneres took a little time to herself and ultimately came out to the country and the world in 1997 (via Ranker). She then dated actor, writer, and director Anne Heche from 1997 until 2000. After Heche, DeGeneres dated photographer Alexandra Hedison from 2001 until 2004, according to Who's Dating Who. DeGeneres then met de Rossi, who she later went on to marry and with whom she remains married to today. The two are a power couple in the entertainment industry, and no matter what happens with her talk show, DeGeneres paved the way for LGBTQ visibility on television.