Ellen Gives Heartbreaking Monologue After Announcing Her Last Show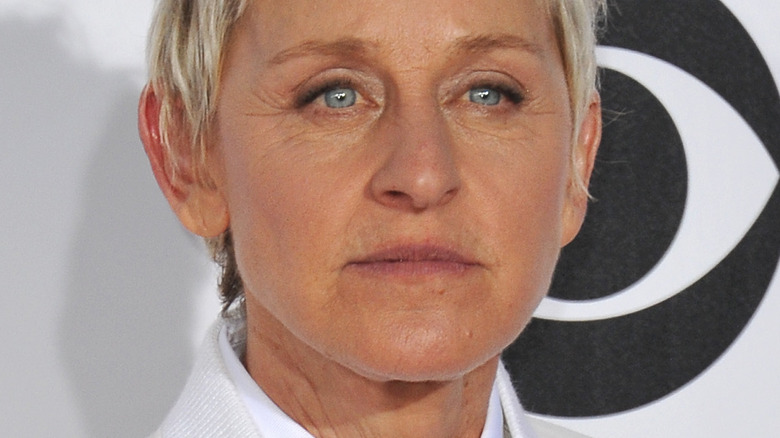 Shutterstock
You probably heard recently that Ellen DeGeneres decided to end her beloved talk show. The 63-year-old longtime television host is slated to give a heartbreaking monologue on Thursday's show, explaining why she arrived at the difficult decision to step back from her popular daytime TV spot, "The Ellen DeGeneres Show," after 19 seasons (via Today). A preview revealed some of the host's reasoning, which is sure to leave many of her followers feeling blue at the thought of missing out on her vivacious interviews and fun dancing each weekday.
The move comes nearly a year after BuzzFeed News reported on alleged workplace issues in the talk show's culture, which led to an investigation. DeGeneres later apologized with a letter to her staff, which Variety published. After the scandal, the show went on, after resuming filming amid the pandemic.
The daytime icon broke ground in 1997 when she came out as gay to Oprah shortly before her character on her popular sitcom "Ellen" also came out, as Variety reported on the 20th anniversary of the comedian's surprising announcement. Perhaps, fittingly, the Queen of Daytime TV, Oprah herself, will be one of Ellen's guests on her first show following the news that she plans to hang up her hosting duties in 2022 (via TMZ).
Here's what Ellen promises her fans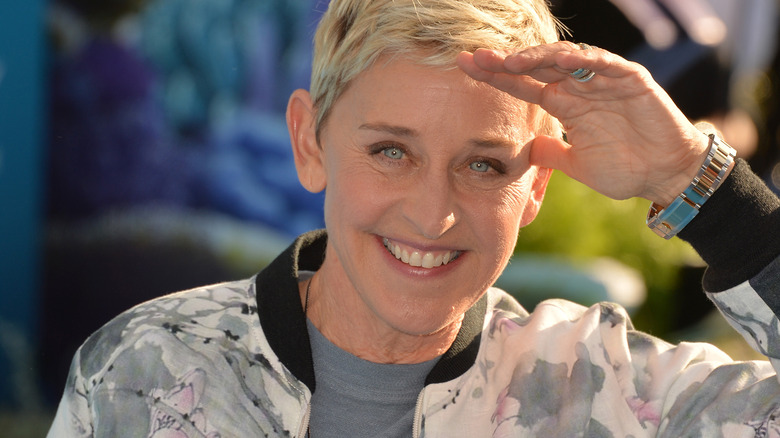 Shutterstock
In the preview for her upcoming episode Thursday, Ellen DeGeneres said, "Today I have an announcement to make. It's a big one. Today I'm announcing that next season, season 19, is going to be my last. The past 18 years have changed my life. You've changed my life," she continued. "I am forever grateful to all of you for watching, for laughing, for dancing ... sometimes crying. This show has been the greatest experience of my life, and I owe it all to you. Thank you. Thank you. Thank you" (via Today).
Ellen noted that she'd discussed her decision with her wife, actor Portia de Rossi. Although the monologue is sad, always a comedian, the talk-show host managed to make it funny. "I talked to Portia. I talked to myself. A few times, I was talking to myself and Portia thought I was talking to her," she joked. "The point is, I need to take a break from talking." Ellen harkened back to a vivid dream she'd had in 1997 about finally living her truth during her talk. "Well, last night, I had a dream that a bird, a beautiful bird with bright red feathers, came to my window and whispered, 'You can still do stuff for Netflix.'"
The beloved host promised to continue the special relationship she's developed with her audience in nearly two decades of hosting her talk show. She also vowed that her 19th season would be fantastic (via TMZ).