Royal Expert Claims Prince Harry Is 'Trapped' By Meghan Markle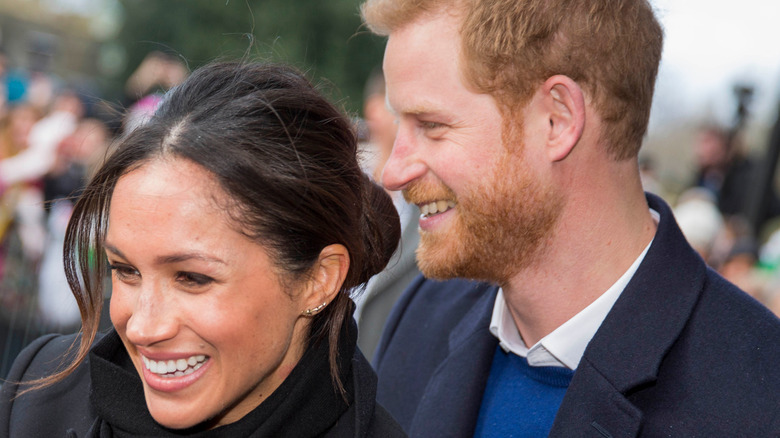 Shutterstock
Prince Harry and Meghan Markle shocked many when they sat down for a tell-all interview with Oprah Winfrey in March 2021. The couple seemed to hold nothing back as they shared their thoughts about royal life (via USA Today). During the interview, Meghan admitted that the constant media attention and scrutiny took a toll on her mental health and that she even suffered from suicidal thoughts. Sadly, Meghan claimed that she was unable to receive treatment at a hospital because it would reflect poorly on the royal family.
Meanwhile, Harry also opened up about living within the confines of the family. The Duke of Sussex confessed that he often felt trapped by his family duties and that if it hadn't been for his wife, he likely would have never left his role as a senior royal, per The Sun. "I myself was trapped as well, I didn't see a way out. I was trapped but I didn't know I was trapped," Harry told Oprah during the bombshell interview. He also claimed that his father, Prince Charles, and older brother, Prince William, were trapped in the family, but that they were unable to leave it all behind as the future kings of England. "My father and my brother — they are trapped. They don't get to leave and I have huge compassion for that," Harry said. Now, one royal expert is alleging that Harry is still trapped, but in a very different way.
This royal expert claims that Meghan Markle is controlling Prince Harry's decision making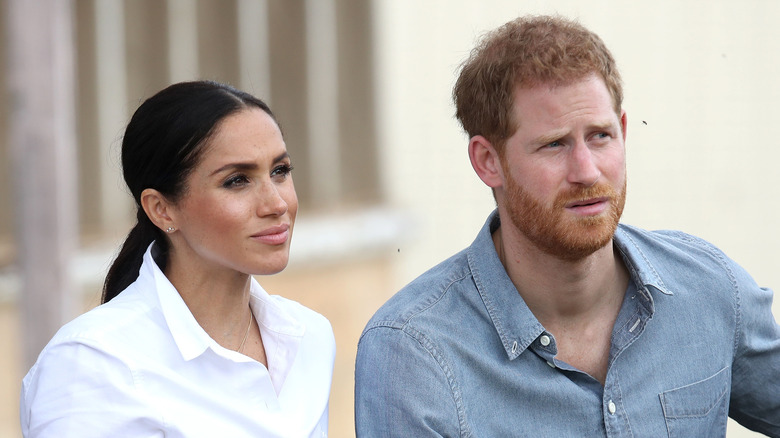 Chris Jackson/Getty Images
Us Weekly reported in March 2021 that Prince William was unhappy about Prince Harry's comments about him being trapped. Sources told the outlet that William didn't agree with Harry's opinion of the situation. "William is bound by his duty but doesn't feel trapped. That is a label that Harry has unfairly given him," the insider dished. Meanwhile, royal expert Richard Fitzwilliams has made assertions about Harry's current life in California. Fitzwilliams told The Sun that although the Duke of Sussex is no longer restricted by his royal duties, he's still trapped in his life. The commentator claimed that it's "obvious" Harry is "trapped" by his wife Meghan Markle, who is calling all the shots in their life together. "He claims he's found freedom. In reality, he seems to be increasingly trapped, but it is clear he doesn't realize it yet," Fitzwilliams said. "It is easy to conclude that he no longer makes his own mind up, it seems to be made up for him. It's sadly obvious."
As for Harry's criticism of the royal family in the media, Fitzwilliams said he's confused by it all. "His opening up in the past as a form of therapy has been beneficial to others, but why does he do it so publicly now? The need for this ceaseless exposure to the media is obviously hypocritical for a couple who are supposedly obsessed with privacy," he said. Meanwhile, the royals have stayed quiet about Harry's comments.