Here's How Much Jacob Elordi Is Actually Worth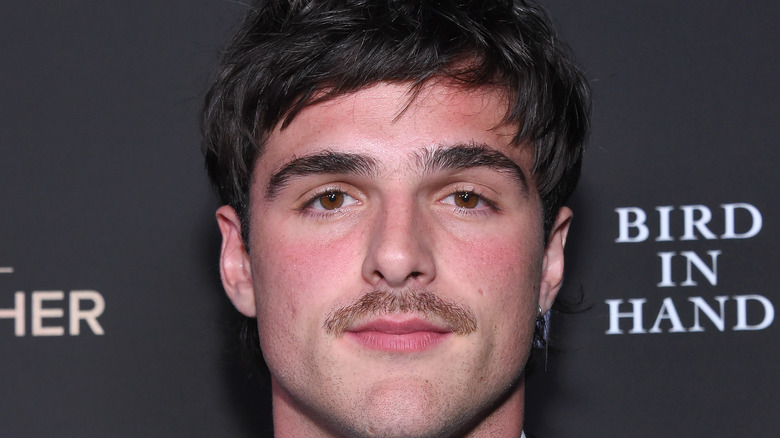 Shutterstock
Before popular actor Jacob Elordi started starring on-screen in some of the biggest film and television productions, like "The Kissing Booth" and HBO's "Euphoria," the Australian star paid his dues. As noted by Insider, Elordi worked as an extra in films like "Pirates of the Caribbean: Dead Men Tell No Tale," and for some time, that was his crowning achievement as an actor. 
"It was one of the best things I've ever done in my entire life and you'll never find me," he once said about his experience in the film — he was just 17 at the time.
But after appearing in a few shorts and working his way through the business, Elordi landed a party in the comedy "Swinging Safari" in 2018 (via IMDb). While he didn't have a large part in the production, the rising star was on the cusp of his breakout role. That same year, Elordi starred in the first installment of the hit Netflix franchise "The Kissing Booth." The 23-year-old played Noah Flynn in the film adaptation of the beloved book series. According to the Los Angeles Times, "The Kissing Booth" was one of the most rewatched film on Netflix, which helps explain why Elordi has become so popular over the past few years (and his ex-girlfriend Joey King, don't forget).
Jacob Elordi is just getting started in Hollywood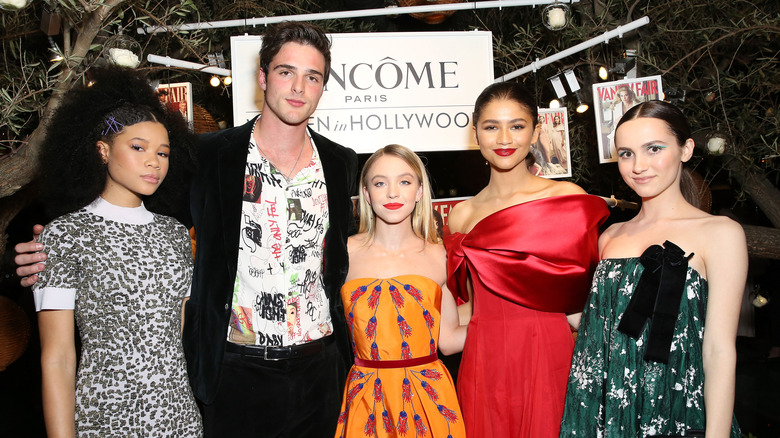 Rachel Murray/Getty Images
Jacob Elordi's social media skyrocketed after the release of "The Kissing Booth" (via Decider). Just before the film was released, his Instagram follower count was 15,000 — within a month, it jumped to 4.3 million. Over the past three years, Elordi's following has continued to grow as he has taken on more high-profile roles in Hollywood. In 2019, Elordi starred in Season 1 of HBO's powerhouse drama "Euphoria" (via IMDb). He played Nate Jacobs in the ensemble series, and made an impression on critics and fans for his outstanding performance as a high school student struggling with his sexuality (via Newsweek).
Elordi appeared in one of the "Euphoria" special episodes and is currently slated to appear in the upcoming second season of the series. He's also starred in "The Kissing Booth 2" and will return for the third and final installment of the franchise. Deadline reported that Elordi is also set to appear in the upcoming film "Deep Water" alongside A-list actors Ben Affleck and Ana De Armas.
According to PopBuzz, Elordi is worth $1 million dollars as of 2021. However, that amount is sure to increase as the rising actor is only just getting started in Hollywood.