Royal Expert Has Plenty To Say About Harry After His Harsh Words For Prince Charles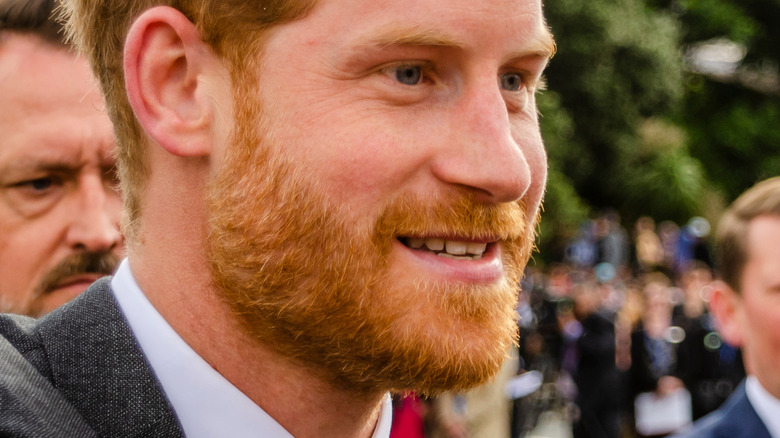 Shutterstock
The spat between Prince Harry and the rest of the royal family is legendary, with both Harry and wife Meghan Markle doing an interview with Oprah Winfrey in March of 2021 that shocked the world with revelations on how they were treated. That doesn't mean that Harry has written off his family and his father, Prince Charles, altogether. He was prominently seen at his grandfather Prince Philip's funeral, just weeks after the interview aired.
Harry then returned to Southern California and his new life with Markle and their young son, Archie. That is where he resumed his media tour, opening up about what his life was like when he still had his royal duties. A recent interview on Dax Shepard's podcast, where he discussed mental health and growing up privileged, set some tongues wagging in royal expert circles.
At one point, Harry spoke about how his father raised him, making these comments: "He treated me the way he was treated," adding that Prince Charles came from a lineage that handed down a "cycle ... of genetic pain and suffering."
Harry called 'very self-indulged' for speaking out about Charles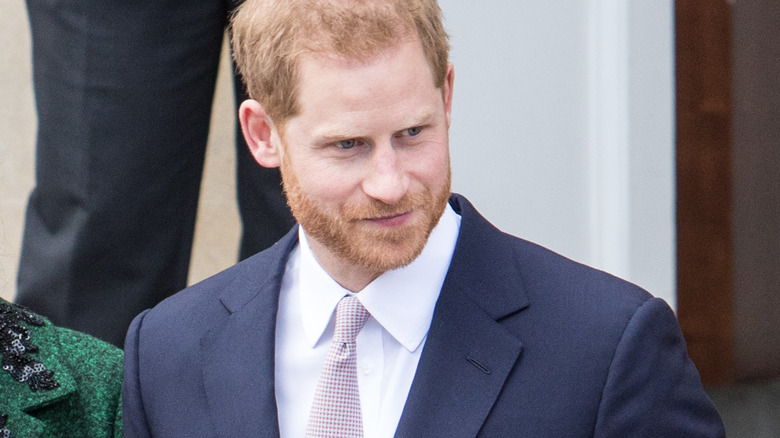 Shutterstock
Prominent royal expert Robert Johnson, who just penned the book "Prince Philip's Century," doesn't seem pleased with Prince Harry's comments and couldn't believe the Duke of Sussex would say such words about his family so soon after his grandfather was buried.
"To start saying things within weeks of his grandfather's funeral seems ungracious," Johnson told the New York Post's Page Six. "I'm sure if he used his brain now and then ... [he'd realize] it's not helpful talking about his personal problems. He's talking about his father, who's just lost his own dad, going through his own traumas and mental health issues. Surely he should support Charles now more than ever and I don't know why he's done it."
Johnson continued: "He is very self-indulged. He doesn't seem to care about anybody's feelings but himself. His father has just lost his own father, his grandmother has just lost her husband, her confidant of over 70 years, so for me, it's quite selfish."
The author acknowledged that mental wellness issues are important but just wished Harry would talk about them privately with a mental health professional and not air all his family grievances in public for the world to hear.
If you or anyone you know is struggling with addiction issues, help is available. Visit the Substance Abuse and Mental Health Services Administration website or contact SAMHSA's National Helpline at 1-800-662-HELP (4357).