Rory McIlroy's Net Worth: The Golfer Is Worth Even More Than You Think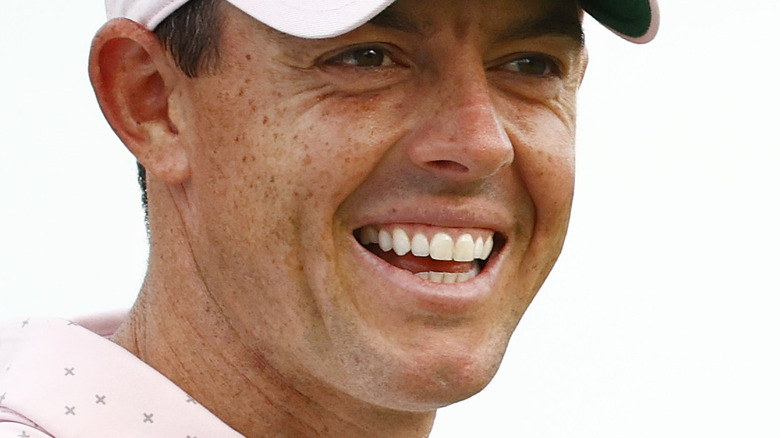 Jared C. Tilton/Getty Images
Rory McIlroy is one of the biggest names in golf by far. At 32 years old, he's amassed 18 wins on the PGA tour, including four major championship victories, per Golf.com. He's made history as one of three players to win four majors by the age of 25, alongside Jack Nicklaus and Tiger Woods (via FiveThirtyEight).
That said, McIlroy found himself having kind of a tough year. While golf was able to make a glorious comeback after COVID-19 interruptions, McIlroy's game was less so. He admitted to finding the quiet greens a little more challenging than he'd anticipated. "I thought I'd like the peace and quiet when we returned, but I missed the crowds," he told the New York Post. "I feed off the energy so much. I'm excited going forward now that we get to play in front of crowds like that. It was just an awesome experience to feel that again over the weekend."
Rory's snapping out of his slump just in time for the PGA Championship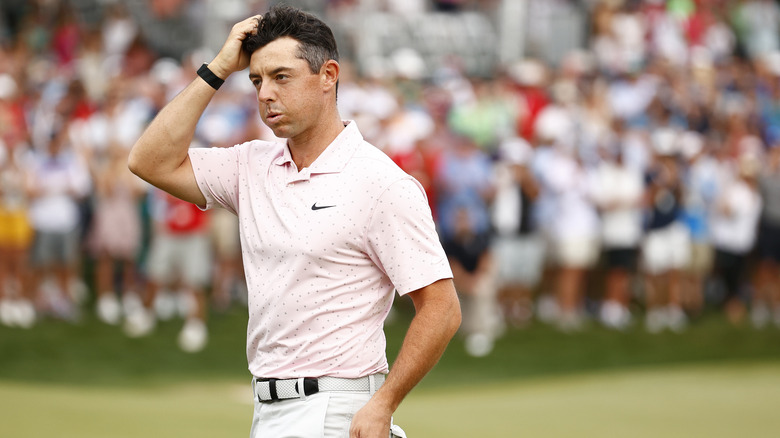 Jared C. Tilton/Getty Images
Rory McIlroy may have had some struggles with his game over the past few months, but it's all coming back together just in time for the 2021 PGA Championship, starting on May 20. McIlroy is quickly becoming a favorite to take home the top prize and add to his majors. This year, the tournament's purse is $15 million, with the winner's share coming in at $2.7 million, the standard 18% payout (via Golf News Net).
That's certainly a pretty penny and would be a major score for McIlroy. It's about half of what he's estimated to make annually in various tour prizes, for a total of $40-50 million per year from tournament winnings and endorsements (per Celebrity Net Worth). In total, Rory McIlroy is worth an estimated $150 million. With easily another decade ahead of him on the pro circuit, McIlroy's star only continues to rise.