How Ryan Gosling Botched The Tattoo He Gave Himself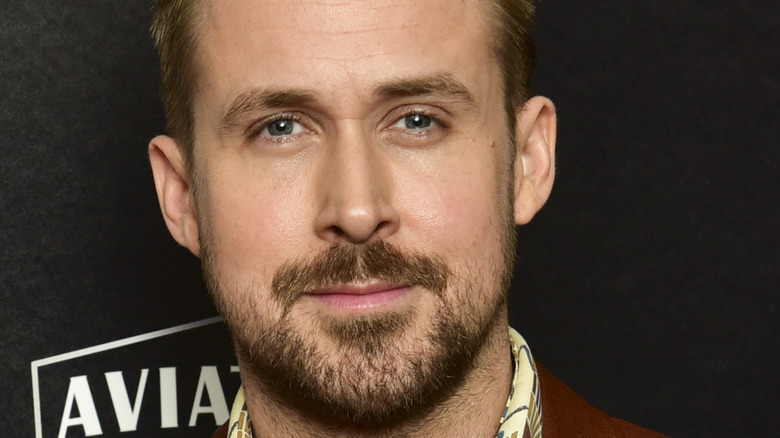 Rodin Eckenroth/Getty Images
In the 2012 film "The Place Beyond The Pines", Ryan Gosling played a heavily tattooed motorcycle stuntman who becomes a bank robber. It's clear that those tattoos were temporary looking at Gosling now, but at the time the actor had a lot of say into what he thought his character would have permanently inked on his skin. "As Ryan later put it, all these tattoos kind of show a character that had a history of bad decisions, of impulsive decisions, and he didn't really think things through (via BuzzFeed).
However, there are a few that are actually Gosling's own tattoos. These include the cover of "The Giving Tree" on his left bicep and a self-described "ghostly lady and a skeleton" (via Metro) on his inner left arm, which were both covered by other temporary art pieces. The two that ended being visible are a barcode-looking piece on his left wrist, and a questionable looking monster hand (via Ryan Gosling Addicted).
The latter is one that Gosling did himself, and is often mistaken for something completely different.
Ryan Gosling believes a tattoo 'should never be meaningful'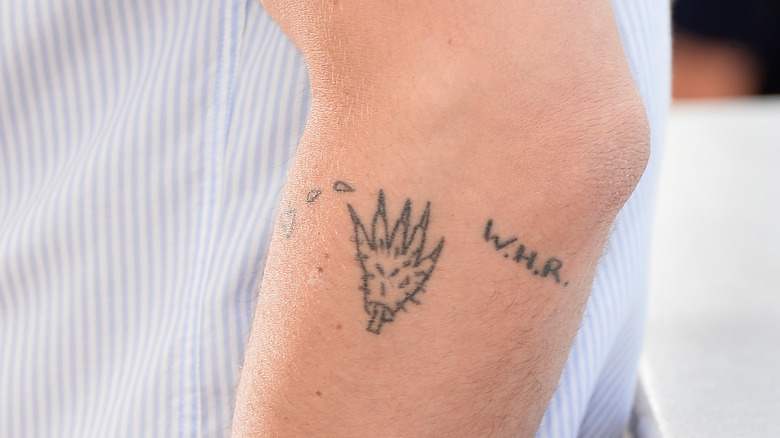 Pascal Le Segretain/Getty Images
"A lot of people think it's a cactus," the actor told the Guardian. "It's become a bit of an ink blot: you see what you want to." And if it sounds like Gosling regrets it, think again. Even though he thinks his DIY tattoos are "ridiculous", he believes a "tattoo should never be meaningful because at a certain point you're going to hate it, and it might as well make you laugh" (via the Guardian).
There is one tattoo he regrets, though –- the little dagger just below his eye. "The Place Beyond The Pines" director Derek Cianfrance told Entertainment Weekly that Gosling was adamant on having it because "face tattoos are the best", but a few days into filming the actor regretted that decision.
"I said to Derek, I got to lose this face tattoo. It's the worst. It's so distracting and it's going to ruin everything," Gosling told Associated Press (via Nine Australia). However, Cianfrance told the actor that as the film is about consequences, it's staying (via Buzzfeed).
"So I had the whole film with it and now you see it on posters," Gosling said. "It gave me a sense of shame that I feel was inherent to the character."