Why Prince Harry's Latest Comments About America Have Spurred A Huge Backlash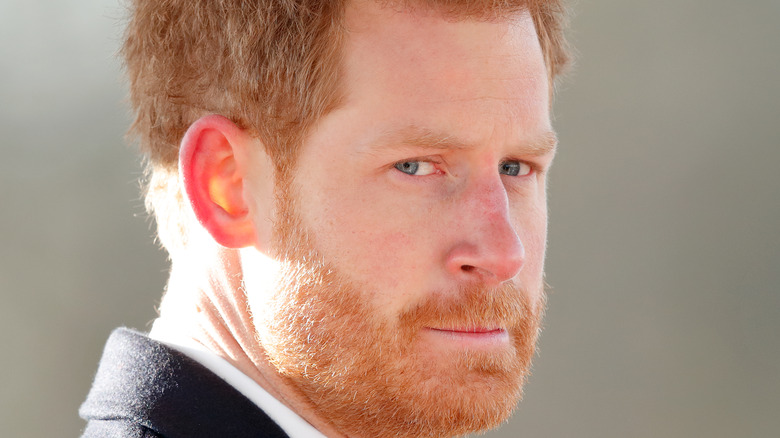 Max Mumby/indigo/Getty Images
Prince Harry is facing backlash in the United States after describing the First Amendment as "bonkers." According to The Daily Mail, the Duke of Sussex — who left his home country of the United Kingdom in favor of California last year — made the controversial statement during an appearance on the "Armchair Expert" podcast hosted by actor Dax Shepard. 
"I've got so much I want to say about the First Amendment as I sort of understand it, but it is bonkers." Prince Harry continued, "I don't want to start going down the First Amendment route because that's a huge subject and one which I don't understand because I've only been here a short time, but you can find a loophole in anything ... You can capitalize or exploit what's not said rather than uphold what is said."
As The Independent reports, the First Amendment protects the freedom of speech, the press, assembly and right to petition the government in the United States, and in the wake of Harry's appearance on the podcast, the former senior royal has drawn widespread criticism, primarily from conservative politicians and commentators. 
Political commentators had harsh words for Prince Harry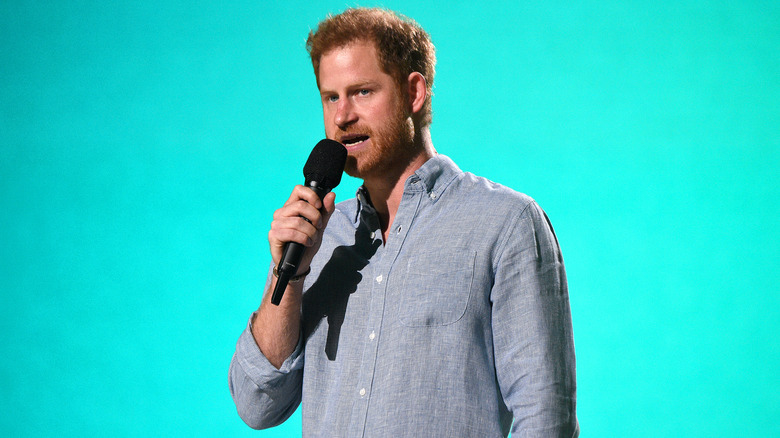 Kevin Mazur/Getty Images
According to Sky News, Republican Texas Senator Ted Cruz led the criticism of Prince Harry's remarks, tweeting "Nice that he can say that," while right-wing activist Candace Owens commented, "Sunday riddle: How many more Hollywood-style interviews will Prince Harry and Meghan Markle give before they finally achieve the privacy they claim to be so desperate for?"
Journalist and broadcaster Piers Morgan also joined the chorus of backlash. Writing for The Daily Mail, he referred to Prince Harry as a "spineless self-pitying twerp," adding that his "attack on free speech makes HIM look bonkers not the U.S. Constitution."
During his appearance on the "Armchair Expert" podcast, the Duke of Sussex also compared his life within the Royal Family to "a mixture between 'The Truman Show' and being in a zoo," adding that, as a father, he plans to "break the cycle" of the "pain and suffering" he experienced as a young royal (via Sky News).