The Truth About Abby Lee Miller's Cancer Diagnosis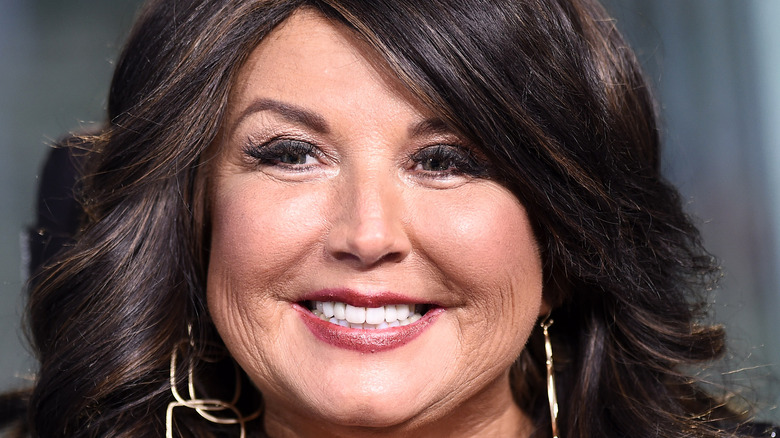 Steven Ferdman/Getty Images
Abby Lee Miller is best known as the no-nonsense dance instructor from the hit Lifetime reality series, "Dance Moms." Over the years, fans have witnessed the ups and downs of Abby's turbulent life — including a 259 day-stint in jail after pleading guilty to bankruptcy fraud in 2016, and a devastating cancer diagnosis (via Entertainment Tonight). 
According to Women's Health, Abby was diagnosed with Burkitt lymphoma — a form of non-Hodgkin's lymphoma — in April 2018. In addition to undergoing intense rounds of chemotherapy, the "Dance Moms" star also underwent two emergency surgeries on her spine, which forced her to learn how to walk again after becoming paralyzed as a result of the procedure. 
Miller has kept fans updated on social media throughout her cancer diagnosis, and in October 2018, the reality star revealed she had completed her ninth round of chemotherapy via Instagram, with a caption that read, "Just some silliness while I'm back in for my next to last round of Chemo! Hallelujah! 9 down 1 to go!"
Abby Miller has praised her medical team and called out the doctors who initially misdiagnosed her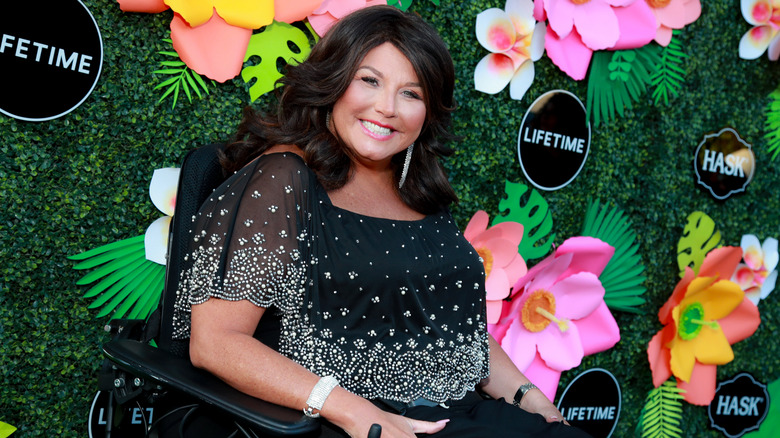 Rich Fury/Getty Images
In May 2019, Abby revealed that she was cancer-free and undergoing rehab treatment to learn how to walk again. Speaking to People at the time, the "Dance Moms" instructor said she was "more than grateful."
"I pushed through because I feel like I have more to do," she continued. "I have goals... I have dreams and I want to see them come to fruition. I want to retire and want to be able to live out my days financially secure. That's what everyone wants."
In an emotional Instagram post uploaded in April 2019, Miller shared details of her illness and recovery, criticizing the team of medical professionals who she alleges had missed her initial symptoms and misdiagnosed her condition. "STOP practicing! Please," she wrote in a caption. "Why didn't the ER Doctors on duty do their jobs? I came in twice with the same symptoms? Why didn't somebody listen to me." Abby went on to reveal that the only reason she lived to tell her story was that she "finally found the right team" of doctors (via USA Today).
In April 2020, Abby again called out her medical team on Instagram, writing, "I was put in ICU and paralyzed from the neck down in 48 hours. How did the staff watch this happen and do absolutely nothing?"