The Drugstore Skincare Product That Mandy Moore Can't Live Without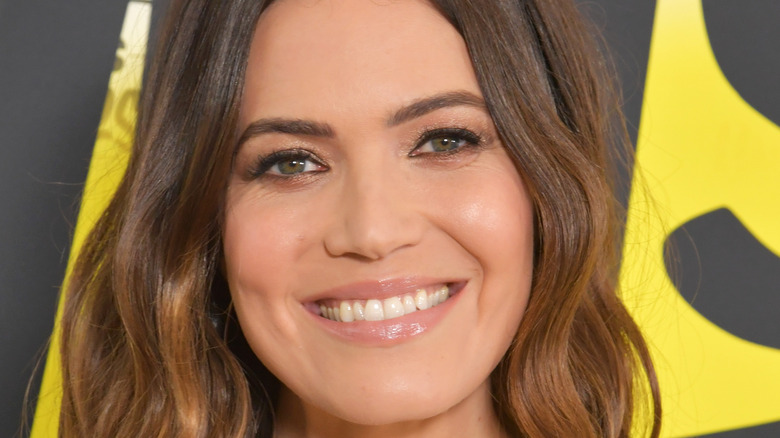 Lester Cohen/Getty Images
We may receive a commission on purchases made from links.
Mandy Moore has stunning skin and surprisingly, her "perfect" product is completely affordable. During a 2019 interview with Byrdie,  the "This is Us" actress, who doesn't look a day over 27, was questioned about her skincare routine and go-to product. In response, she revealed she loves to use Garnier's SkinActive Facial Mist Spray with Rose Water, which is currently available on Amazon for less than $7, and can also be found at your local drugstore.
"It's like the perfect thing," Moore explained to Byrdie of her no-frills skincare routine. "I use it as a toner. I put it on before makeup."
Garnier's rose water mist instantly hydrates and refreshes skin and has a number of different uses. In fact, in addition to the product serving as a moisturizer to hydrate and as a primer before applying makeup, it can also be used to set makeup, to create a dewy look, or to refreshen skin throughout the day.
Rose water spray mist is a "huge part" of Mandy Moore's routine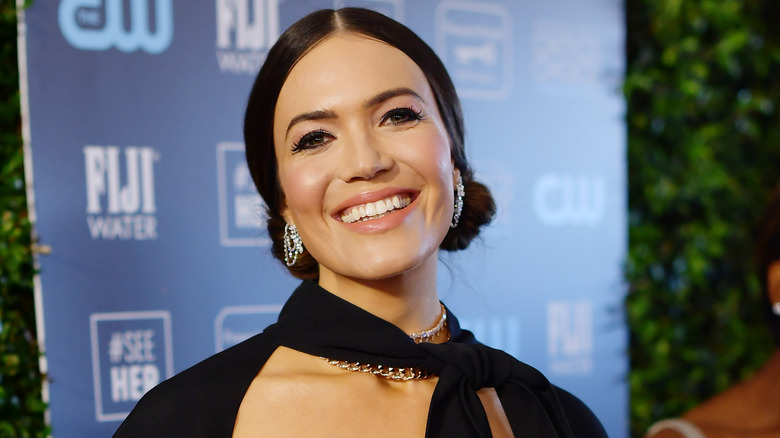 Matt Winkelmeyer/Getty Images
During her interview, Mandy Moore confirmed that she is well-aware of the many uses of Garnier's SkinActive Facial Mist Spray with Rose Water.
"I spray it on my Beautyblender ($20) while applying makeup," Moore shared with Byrdie. "I spritz it on my face before I leave the house. I put it in the fridge. It's a really delightful thing in the summertime." The star confessed, "So this is a huge part of my routine right now." On Amazon, purchasers seem to agree with Moore's love of the product as it's received a 4.6 out of 5 rating.
One reviewer raved, "I use it multiple times daily. Both before and after applying makeup, as well as a mid day refresher. The mist is delicate yet effective and the scent is the best part of this entire product! Highly recommend to any and everyone." Another confirmed, "Very refreshing and hydrating especially during these hot months."