Here Are Kylie Jenner's Beauty Must-Haves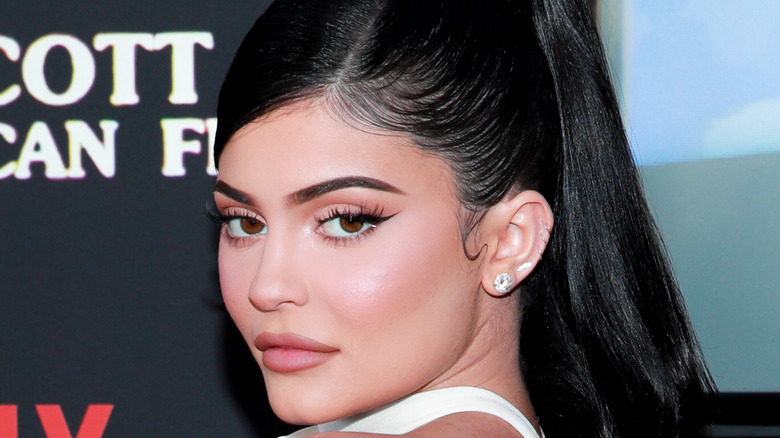 Rich Fury/Getty Images
Although the Kardashian-Jenner clan are some of the biggest stars of the moment, they each have their own industry that they rule. Kylie Jenner, the youngest sister of the group, is undeniably the queen of makeup. Jenner launched her billion-dollar brand, Kylie Cosmetics, in 2015 when the reality star was just 18 (via Women's Wear Daily). She began her business with the release of a collection of three liquid lipsticks with corresponding lip liners. The trio of products sold out immediately and she began adding more and more products to her beauty line, and even launched a skincare line, Kylie Skin.
Jenner — who's had a stunning transformation — has expanded her business to include lip products, concealer, eyeshadow palettes, makeup brushes, and more. To promote her empire, Jenner posts videos on her YouTube channel, with many of them receiving millions upon millions of views. She frequently uploads makeup challenges with her sisters such as "Drunk Get Ready With Me: Kylie and Kendall" and "My Mom Does My Makeup." The mogul also posts about her products on Instagram for her 233 million followers.
Kylie Jenner uses many different makeup brands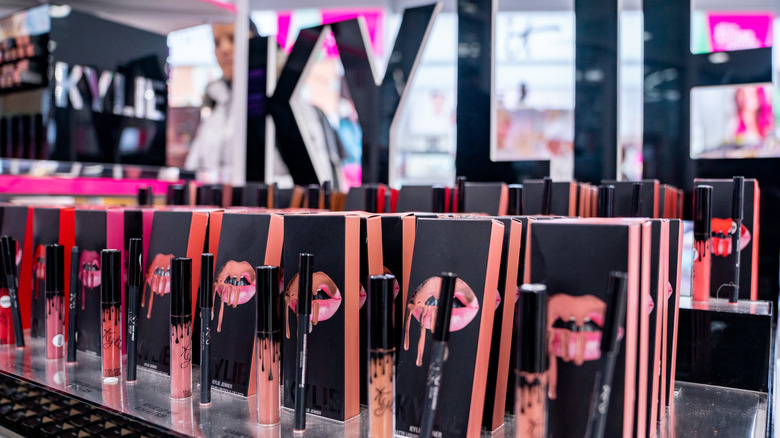 David Dee Delgado/Getty Images
In an Instagram story, Kim Kardashian shared a picture of Kylie Jenner's counter where she does her makeup (via People). The image revealed exactly which products Jenner used to do her makeup that day. Jenner's counter contained lots of Kylie Cosmetics products and a few items from Kardashian's beauty line, KKW Beauty. The picture included the Kylie Cosmetics Burgundy Extended Palette, KKW Beauty Contour Palette, and the KKW Beauty Baking Powders.
Interestingly, the influencer also used a unique combination for her foundation. She mixed the Too Faced Born This Way Foundation and the Beautyblender Bounce Foundation to create her perfect shade for her base. Jenner also used the fan-favorite Anastasia Beverly Hills Modern Renaissance Palette for her eyeshadow and, surprisingly, still had makeup artist Hrush Achemyan's Tarte palette, which was released in 2016 as part of a limited edition collection (via PopSugar). Though Jenner certainly uses many of her other Kylie Cosmetics products, it's always fun to get a look at exactly which items she gravitates towards.