This Unearthed Letter From Princess Diana Sheds Light On William And Harry's Relationship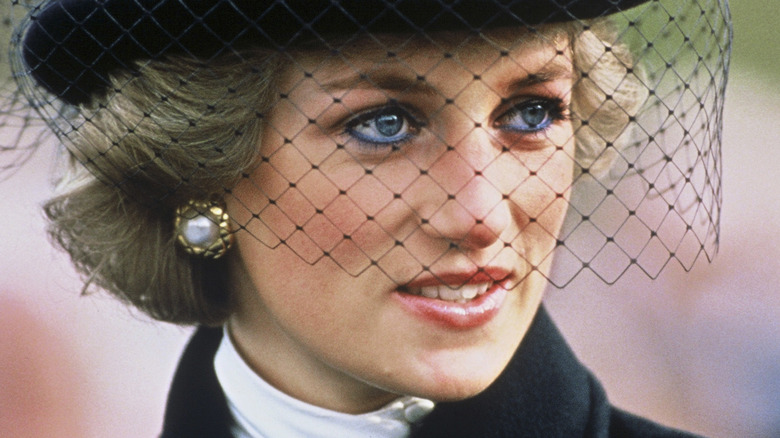 Anwar Hussein/Getty Images
In the 1980s and 1990s, Princess Diana sent a series of six handwritten letters to Cyril Dickman, a palace steward who served at Buckingham Palace for more than 50 years (via The New York Times). In one of the letters, which were only unearthed after Princess Diana's tragic death in 1997, Diana detailed the very special bond between her two sons, Prince William and Prince Harry, which is particularly heartbreaking given the fact that they have grown apart (via Sky News).
One of the notes written just days after Prince Harry was born in 1984, read, "William adores his little brother and spends the entire time swamping Harry with an endless supply of hugs and kisses, hardly letting the parents near!" While another letter, sent eight years later, detailed how the two young boys were doing at school. "The boys are well and enjoying boarding school a lot," Princess Diana wrote, before adding, "although Harry is constantly in trouble!"
Prince William and Prince Harry's relationship has been headed in a downward spiral for over a year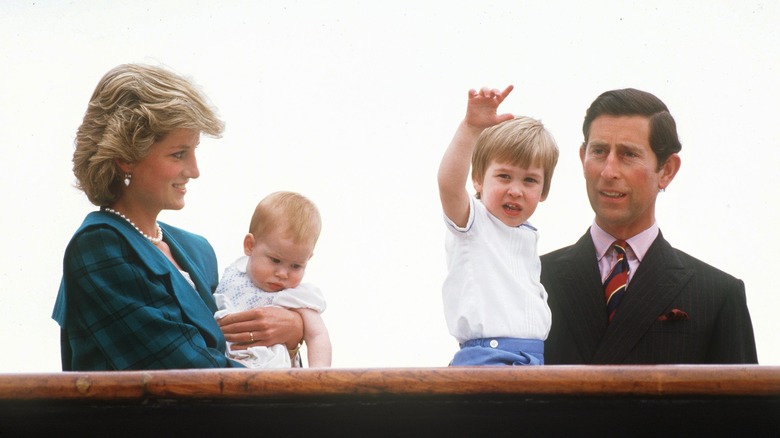 Georges De Keerle/Getty Images
According to Tom Bradby, the ITV News journalist who has always had close ties to the two brothers, Prince William and Prince Harry's relationship has sadly been on the decline for over a year. And, unsurprisingly, it came to a head after Prince Harry and wife Meghan Markle announced they were stepping back from royal duties and took part in the infamous Oprah interview.
"It used to be quite a straightforward thing, right, because they weren't arguing and life was simple," Bradby revealed to The Times earlier this month. "And then it just slowly descended into something that was difficult personally and publicly — really over the past year and a half." It's safe to say this is hardly what Princess Diana would have wanted for her two sons. Let's hope time really does heal all wounds.