Dua Lipa's Best Friends Might Surprise You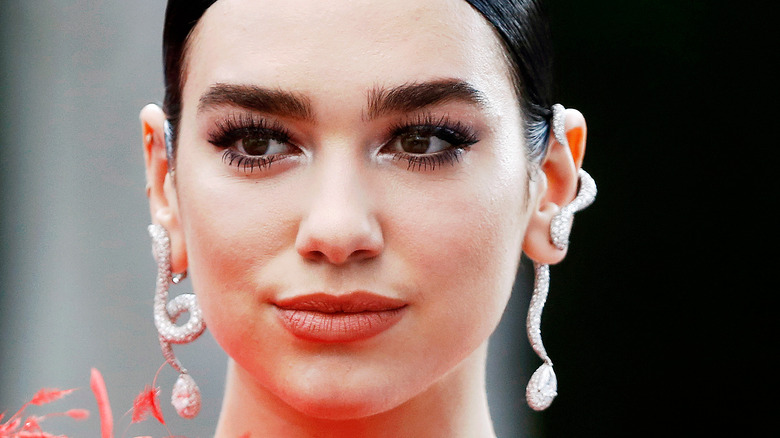 Shutterstock
These days, it's virtually impossible to go too long without something reminding you of popstar Dua Lipa - whether it's music on the radio, an interview on the news, or even a new TikTok dance craze to one of her songs, the "Don't Stop Now" singer has taken the world by storm. 
What is it about the British songstress that fans simply can't get enough of? Well, according to The Guardian, she's simply "astonishing." From her absolute banger quality music, to her live performances that are akin to being at a rave, Dua Lipa just can't be stopped. And indeed, of her most recent performance at the 2021 Brits Awards, which The Guardian's Rebecca Nicholson noted "was communal, thrilling and it made me pine to be watching live music again."
Needless to say, everyone and their mom would like to be friends with the musical sensation, which makes us wonder – who exactly are Lipa's friends? Who has been deemed cool enough to kick it with the seemingly untouchable British artist?
Katy Perry and Dua Lipa are thick as thieves
According to sources, Dua Lipa has a large circle of friends, some of whom are acquaintances while others are BFF quality. In November 2019, the world came to learn that Lipa and fellow popstar Katy Perry are quite close. The friendship began when Lipa performed with Perry at the OnePlus Music Festival in Mumbai, a relationship made public when Perry posted a selfie of the two on Instagram, captioned, "Do you ship?! KaDua or KaLipa?" 
In an interview with V Magazine, in which the two stars interviewed one another, the two appeared to bond over a mutual understanding of life in the spotlight and the subsequent hardships  and joys that come with it. The adorable friendship is just full of mutual love and respect, with the stars constantly hyping each other up. Lipa even tweeted about Perry's Mumbai's performance, writing, "Loved performing for you tonight alongside @katyperry who had me fizzing with excitement front stage during her set as it took me back to 15 year old me at my first Katy Perry show!"
Among Dua Lipa's list of celebrity friends is Taylor Swift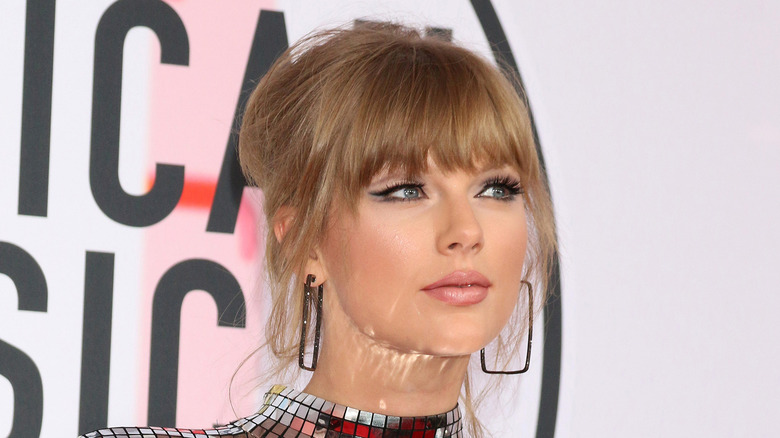 Shutterstock
Katy Perry isn't Dua Lipa's only A-Lister friend. She also befriended pop sensation Taylor Swift after the two performed side-by-side at the Prime Day Amazon concert. In fact, a video even shows footage of the two going in for a quick hug at the end of the performance (via CelebAnswers). 
In an interview with Wired, in which Lipa played the Autocomplete Interview game, Lipa gushed about her feelings for Swift. "I love Taylor," she said of her friend. "We've met a couple times. She's amazing, what an incredible artist."
According to CelebAnswers, Lipa is also believed to be friends with Chris Martin and Miley Cyrus. But there's no better friend than a significant other, right? We can't forget about her love interest, model Anwar Hadid, whom she has been dating for over two years, according to Elle. Hadid was reportedly dating Nicola Peltz and Kendall Jenner previously, which leads fans to believe that neither of these stars are on Lipa's BFF list, per Harper's Bazaar.