Here Are Jessica Alba's Beauty Must-Haves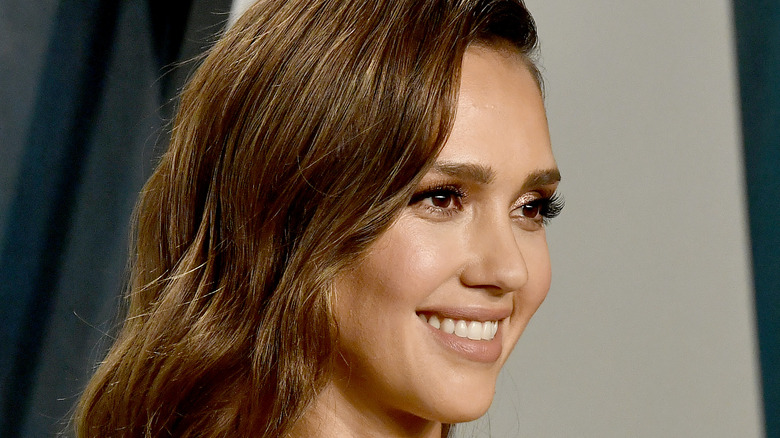 Frazer Harrison/Getty Images
Jessica Alba is an actress known for roles in films such as "Fantastic Four," "Sin City," "Valentine's Day," and "Little Fockers," and like a lot of celebrities, she met her previous fiancé and her current husband (two different people, we should note) while filming.
She met Michael Weatherly when working on "Dark Angel" — the two started dating and even got engaged, but they announced their breakup in August 2003. She met film producer Cash Warren when working on "Fantastic Four," and they tied the knot in May 2008. Together, they share three children: daughter Honor Marie, born in 2008, daughter Haven Garner, born in 2011, and son Hayes, born in 2017, via Closer Weekly.
Alba is also the co-founder of The Honest Company, which is known for its eco-friendly products for babies, cleaning, body care, and the home (via Celebrity Net Worth). Therefore, she knows a thing or two about beauty — but which products does she actually use when it comes to her day-to-day life?
Jessica Alba uses products from The Honest Company and Shani Darden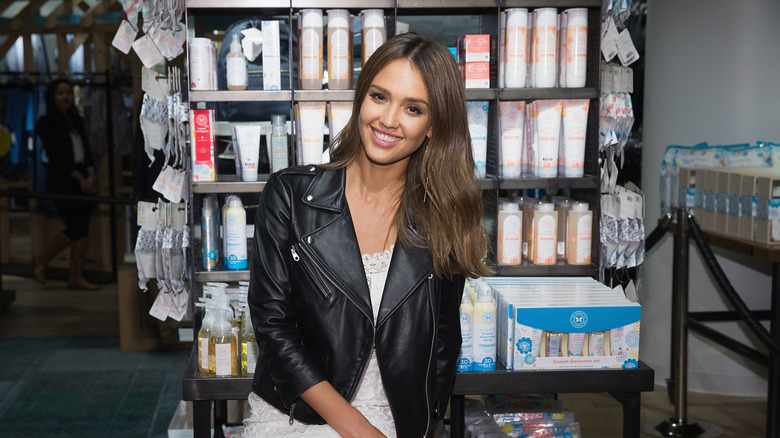 Mat Hayward/Getty Images
If you find yourself wondering what celebrities use in their daily self care routines, you're not alone. Since Jessica Alba has made quite a name for herself in the skincare and makeup world, we're curious about her habits too. Let's start with her basic beauty and hygiene products — according to People, two of Alba's must-have go-to items are the Lavinila Labs natural deodorant and a Quip toothbrush.
There are more luxurious options out there, as well, and one that Alba uses was recommended to her by her facialist, Shani Darden. The iS Clinical Active Serum works to fight against wrinkles and breakouts, and when talking to The Skincare Edit, the actress said she "noticed the fine lines starting to go away." Alba also mentioned the Shani Darden Retinol Reform, which worked wonders on her skin texture. "It's the best because it doesn't overly dry your skin, which is usually the case with retinol," Alba said. "As I've gotten older, I've found that I don't have as many fine lines and wrinkles as someone my age might, and I definitely credit this to my consistent use of retinol over time."
Of course, Alba utilizes many items from The Honest Company, as well. She even posted an Instagram video showing the products that have made it into her nighttime routine!