Is The Next Reunion Between William And Harry Now At Risk?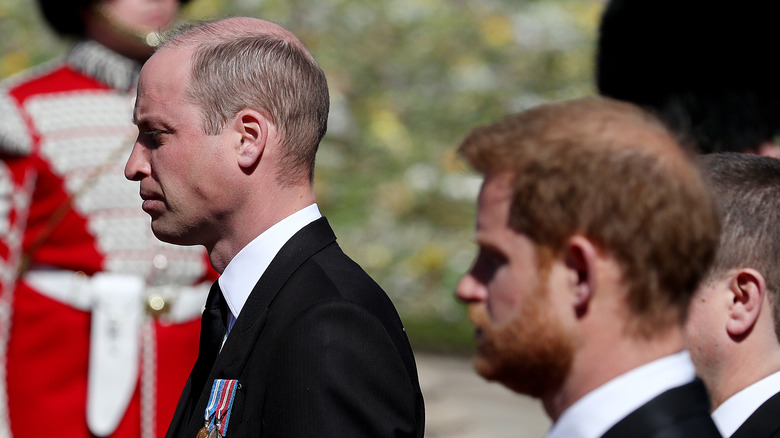 Wpa Pool/Getty Images
Friends of the late Princess Diana see in her son, Prince Harry, a fair amount of her. He's not afraid to speak his mind — something he's had to learn after everything he's been through — but he does so tastefully. In the past, the duke made a pact with his brother, Prince William, under which they would no longer speak of Diana in public (via the Daily Mail). However, Harry has broken this pact ahead of Diana's statue reveal on July 1 of this year.
According to the Daily Mail, Harry recently appeared on Dax Shepard's podcast, "Armchair Expert," and he opened up about this mother to the actor and director. During the podcast, Harry discussed his life, from his mother to moving to the U.S. Of life within the royal family, he told Shepard, "Look what it did to my mum. How am I ever going to settle down and have a wife and family, when I know it's going to happen again?" This statement makes very clear his stance on the royal family and his decision to move with his personal family across the pond, but his brother appears upset by his remarks during this podcast appearance.
Here's what Prince William thought about Harry's comments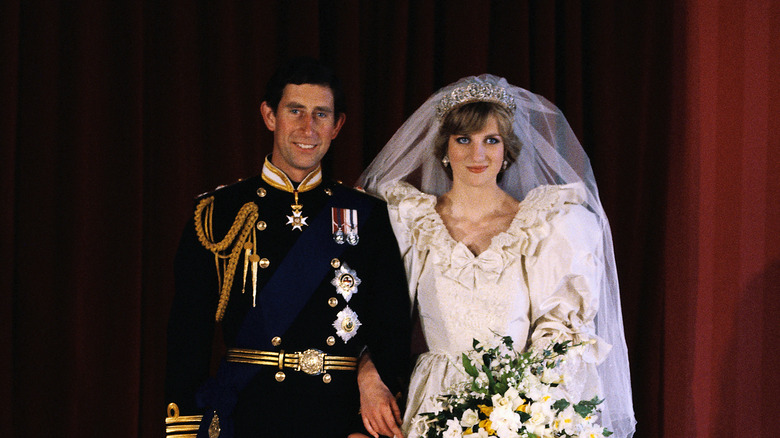 David Levenson/Getty Images
The brothers' pact to not discuss their mother publicly dates back to 2017 when William said, "We won't be doing this again — we won't speak as openly or publicly about her again, because we feel hopefully this film will provide the other side from close family friends you might not have heard before" (via the Daily Mail). Royal sources have confirmed that William is upset about Harry's continued discussion of Diana in the public eye, per the Daily Mail. He recounts that it's a personal matter and should be kept within the family. However, with Harry removed from the family, it's apparent why he wouldn't feel welcome to discuss this solely with them.
While on Dax Shepard's podcast, Harry also discussed his father, Prince Charles. He said, "[Prince Charles] treated me the way that he was treated. There's a lot of genetic pain and suffering that gets passed on anyway. We as parents should be doing the most we can to try and say, 'You know what? That happened to me. I'm going to make sure that doesn't happen to you'" (via PureWow). While his family may not appreciate these comments, discussing these matters may be best for Harry's mental health, and ultimately even the overall family's if it leads other family members to consider their own trauma and pain.
It's unclear at present how this recent podcast appearance will affect the statue unveiling in July, but we hope the two brothers put their differences aside to honor their mother in peace.