Why A Royal Expert Says Prince Harry Isn't Really Happy In California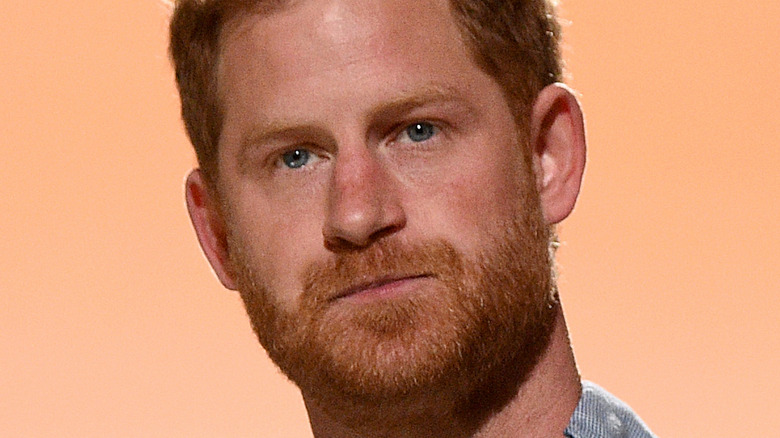 Kevin Mazur/Getty Images
Prince Harry has been raising eyebrows with his recent comments against the royal family. In March, Harry and wife Meghan Markle sat down for a tell-all interview with Oprah Winfrey, where they dropped some shocking bombshells about the royal lifestyle (via USA Today). Now, Harry is opening up about living in the confines yet again, per Fox News. The Duke of Sussex appeared on Dax Shepard's "Armchair Expert" podcast and admitted that he hated living under a microscope his entire life. He even compared his life to the Jim Carrey film "The Truman Show," where a man has his entire life secretly filmed for a television series. "Yep, it's a mix between 'The Truman Show' and living in a zoo. It's the job right? Grin and bear it," Harry said of life as a royal.
Although it was announced that Harry and Meghan would be exiting their roles as senior royals in early 2020, the duke says he's known for a long time that he wanted to leave The Firm. "I was in my early 20s and I was thinking, 'I don't want this job, I don't want to be here,'" he admitted. Harry also opened up about leaving the U.K. and moving to California. "Living here now I can actually lift my head and actually feel different. You can walk around feeling a little bit more free," he confessed (via AP News). However, one royal expert doesn't believe Prince Harry's claims of finding happiness in the U.S.
Expert says Prince Harry is traumatized from his mother's death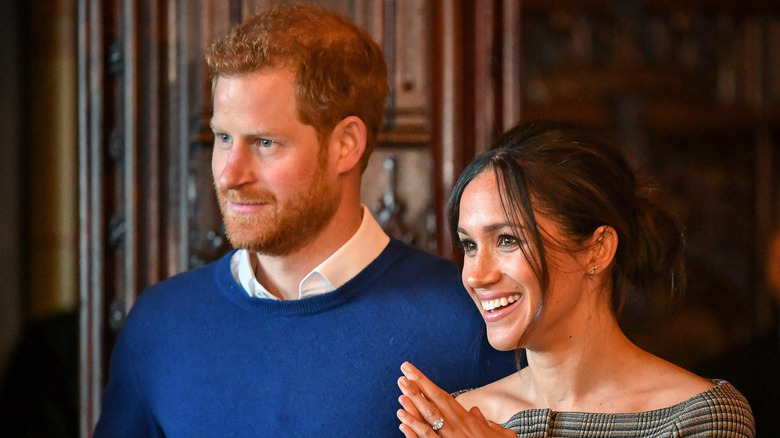 Ben Birchall - WPA Pool/Getty Images
Although Prince Harry reports to be feeling more free and happy in his United States home, palace insider Duncan Larcombe claims that isn't the case. "I believe that, despite Harry's insistence that he's happy, he's far from it ... Content people don't create arguments and criticize people -– content people want to make amends. I don't think Harry can preach about how to cope with mental health when he is clearly in the very midst of his mental-health journey and causing pain to his own family," the royal author told Closer.
The insider went on to reveal that Harry's issues seem to stem from the death of his mother, Princess Diana. "The cause of all his anger and sadness was never the royals -– it was the trauma from his mum dying when he was a child. That's where the issue lies –- I don't think he'll be truly happy until he works through that. He has now made the royals and the institution his enemies because of that –- he's on the warpath," he stated. "Harry has had an extraordinary life and an incredibly traumatic one at that. Not only was he born into an extraordinary world, but he had the worst thing that can happen to any child happen to him -– his mother died ... it's no wonder he's felt anger and sadness." Meanwhile, Prince Harry continues to advocate for mental health while speaking out against the royal way of life.