Prince Harry And Meghan Markle Are Facing Some Drama Over Their Latest Deal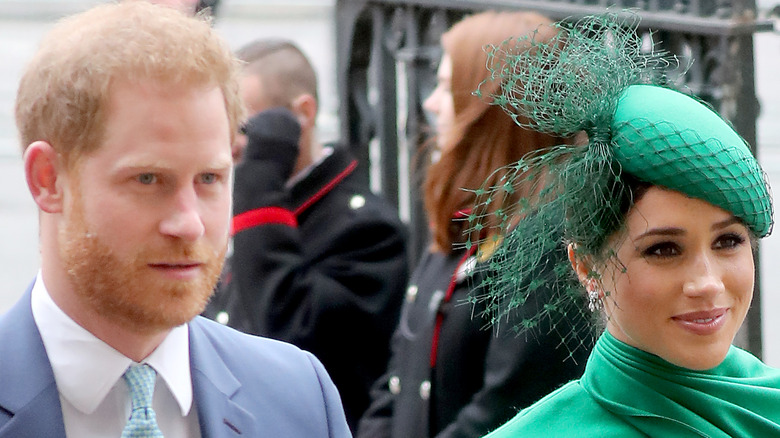 Chris Jackson/Getty Images
Prince Harry and Meghan Markle knew that their decision to step back from royal duties wouldn't be well received by either the palace or the public, but they may not have realized just how far it would go. Naturally, airing their grievances against the palace and press to Oprah was bound to widen the rift between Harry and his relatives. But every move they've made since then has met with criticism for one reason or another.
Their production deal with Netflix sparked chatter about "this was Meghan's plot all along." They reportedly announced their first pregnancy on Princess Eugenie's wedding day, and then broke news of their second just days after Eugenie welcomed her own son — making it seem that they were trying to steal the spotlight away from Harry's royal cousin. Even "The Bench," a simple children's book written by Meghan, drew fire because of its supposed similarity to another book featuring a bench. 
The latest target of wrath is the Sussexes' new business deal. In a major global partnership with Procter & Gamble, the Archewell Foundation will be focusing its efforts on "gender equality, more inclusive online spaces, and resilience and impact through sport," as their website announced. While no one could argue with their charitable intentions, the partnership itself is raising the ire of some protesters.
P&G sells controversial products overseas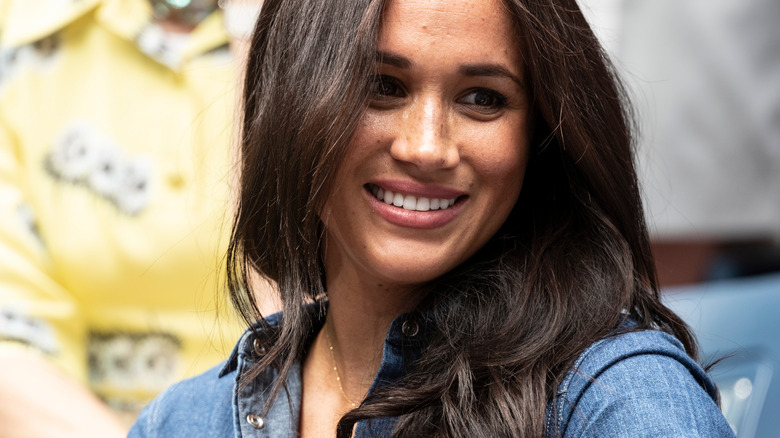 Shutterstock
Procter & Gamble is famous for its wide array of self-care products, including shaving products, laundry detergent, diapers, toothpaste, and health supplements. They also sell a variety of skin care goods, including a particular line sold in Asia and Africa. According to the Daily Mail, the Olay White Radiance and Olay Natural White "brightening" moisturizers reduce the amount of melanin in the skin, making dark complexions look lighter.
Critics say that these products perpetuate the stereotype that dark skin is inferior. Among them is Nina Davuluri, the first woman of Indian descent to become Miss America. She has been actively working to raise awareness of the issue and pressure P&G and other companies to stop selling skin lighteners. A petition she has circulated says, "They are sending the message that people are 'less than' because they are dark. That they are not enough because of the color of their skin. That they are not seen, valued, or heard. This is racism."
Many see the Sussexes' partnership with P&G as problematic for the Sussexes, considering Meghan's own identity as a biracial woman. In the famous Oprah interview, she accused an unnamed member of the royal family of expressing concern about how dark baby Archie's skin might be. As this controversy continues to gain ground — as it almost certainly will — it's likely that Meghan and Harry will have to address it sooner than later. Alex Malouf, a former executive at the corporation, told the Daily Mail, "Meghan has talked a lot about the issue of race and racism, so this does stick out like a sore thumb."