The Truth About 'The Rachel' Haircut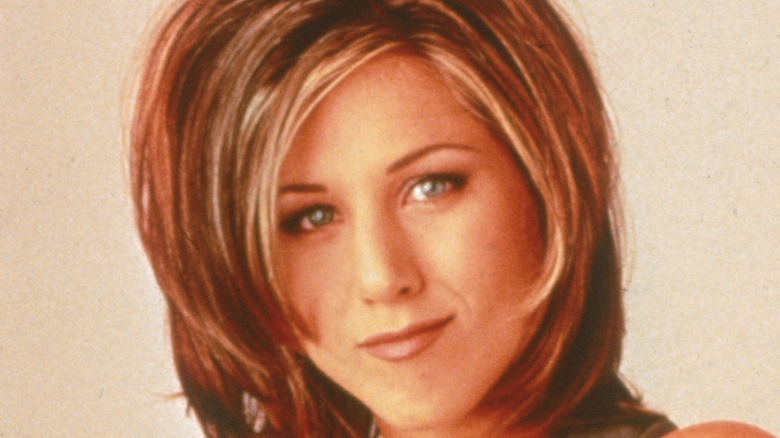 Getty Images/Getty Images
Whether you just started watching "Friends" or you've been a fan for decades, we're sure you can remember "the Rachel" haircut. Jennifer Aniston's iconic do appeared for the first time in the 1995 episode, "The One With the Evil Orthodontist," according to Mental Floss. It quickly became a phenomenon, with women across America scheduling appointments at their hairdressers and asking for "the Rachel." In fact, one hairdresser told the Montgomery Advisor in 1996 that she thought about 40% of all her business came from that one style, via Mental Floss.
However, the style was not anything new. Aniston's hairstylist, Chris McMillan, told Allure, "The haircut goes down in history as 'the Rachel' because people saw Jen on their TV every week and they were obsessed with her, and with 'Friends.' The truth is, I didn't invent the haircut for Rachel Green. I was just able to convince my client and friend Jen to add some layers and try something different."
Unfortunately for Aniston, "the Rachel" followed her wherever she went, even when she gave it up and grew out her locks. She finally told Allure in 2011, "How do I say this? I think it was the ugliest haircut I've ever seen."
'The Rachel' requires a lot of maintenance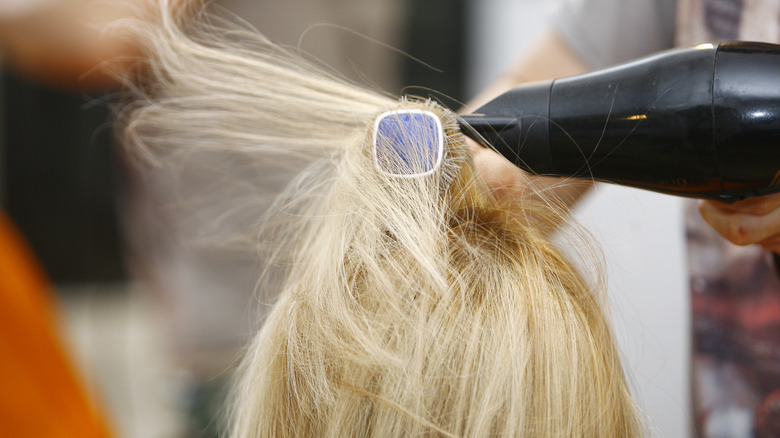 Shutterstock
Though fans may have been shocked to hear that Jennifer Aniston hated "the Rachel," many hairstylists were not surprised. "I was not a fan of 'the Rachel,'" Aniston explained in a 2015 interview with Glamour. "That was kind of cringe-y for me. Looking back — honestly, even during that time — I couldn't do it on my own. I needed [my hairstylist] Chris [McMillan] attached to my hip. Left to my own devices, I am not skilled with a hairbrush and blow-dryer."
Other hairdressers have commented on the difficulty of the style as well. "People don't realize the style is set by her hairdresser," stylist Trevor Tobin said in an interview with The Kansas City Star in 1995, per Mental Floss. "She doesn't just wake up, blow it dry, and it just turns out like that."
Allure writer Patricia Alfonso Tortolani also described her experience with the haircut. "For me, 'the Rachel' was anything but effortless," she wrote. "It was not a wash-and-go style; it required a blowout with a round brush to help define all those flicks. ... The shaggy layers poofed up in all the wrong places." So, does this mean it's time to give up "the Rachel" for good? Unless you've got the skills of a professional and the patience of a saint, growing out your do may be the best option. That appears to be Aniston's strong opinion, anyway.