The One Thing From Her Past Kim Kardashian Doesn't Want To Explain To Her Kids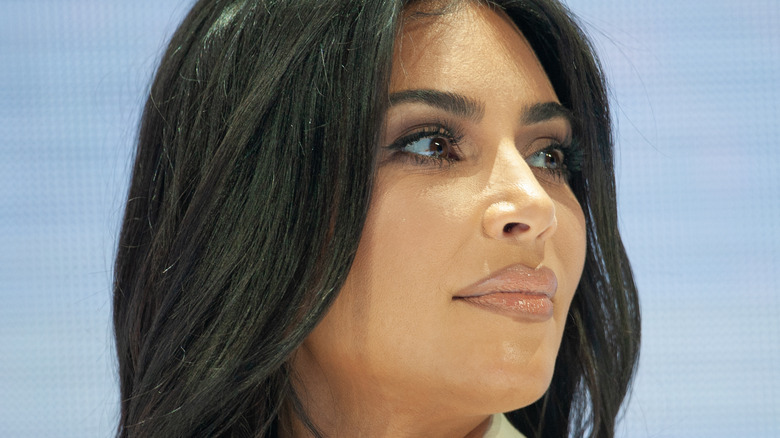 Shutterstock
Kim Kardashian's life is an open book, in so much as she has filmed it for the past 14 years (via Insider). Over that time, the reality star has changed a lot. She married and split from two husbands, and had four kids with Kanye West, whom she is in the process of divorcing (via HITC). And it is about her second ex-husband, Kris Humphries (she was also wed to Damon Dash from 2000 to 2004 per PBS), that the SKIMS designer dreads having to talk to her kids.
In a preview for an upcoming episode of "Keeping Up With the Kardashians," we learn just how much the raven-haired star is not looking forward to sharing certain parts of her past with her children, North, Saint, Chicago, and Psalm, as she talks to Scott Disick (via Elle).
"I'm just thinking like they're going to watch it at some point," Kourtney's ex says to the mom of four about the long-running show, adding, "It's their life. At what point do we sit them down and say, 'You're allowed to go through these seasons and see what mom and dad did all these years?'" (via Daily Mail).
That's when Kardashian expresses her main hesitancy about sharing her past relationship with the kids.
Kim Kardashian is not ready for her kids to find out about her marriage before Kanye West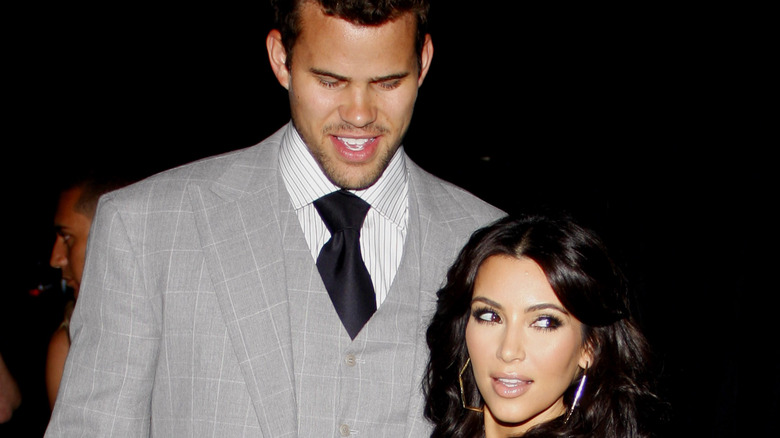 Shutterstock
As fans know, Kardashian was wed to her basketball player hubby for just 72 days (via USA Today). The wedding was captured by "KUWTK" cameras, about which the bride said at the time, "It was like we were in heaven," while the groom said, "I'm going to remember how perfect it was" (via People).
But less than three months later, she was saying about the couple's demise, "I had hoped this marriage was forever but sometimes things don't work out as planned" (via Bleacher Report).
In the clip of the upcoming "KUWTK" episode, Kardashian says to Disick about her kids watching past seasons, "I don't really want to explain who Kris Humphries is" (via Daily Mail).
"That is your life, that is your past, and at some point they're going to be interested in seeing everything," he responds, wisely adding, "They're either going to do it without us or with us." 
But Kardashian isn't sold, saying in summary, "'I'm just not ready for the kids to see it yet, at least North." She adds that ultimately, at some point, she will have quite a bit of explaining to do.