Are Gentille And Brian From Marrying Millions Still Together?
In the first season of Lifetime's "Marrying Millions," viewers were introduced to six couples who tried to see if they could make their relationships work even though they were from vastly different economic backgrounds. If you've ever daydreamed of being whisked off your feet by a millionaire, this show is the total manifestation of that. 
One unlikely pairing stood out among the rest on the show, and that was the relationship between real estate investor and model Gentille Chhun and construction worker Brian Blu. The couple met when Gentille hired him as a handyman while she was flipping houses in Las Vegas as part of her real estate career. "He was just very humorous!" she told entertainment news site All About The Tea. "He was very quirky and made me laugh a lot when I met him. I'm a very serious person for the most part, so for him being a goofball, it really lightened me up." The couple soon got engaged and spent the first season of "Marrying Millions" looking for the perfect chapel for their wedding.
But as many "Marrying Millions" viewers will know, the couple's relationship didn't exactly end well in the Season 1 finale (via Cheat Sheet). So are Gentille and Brian still together? 
Gentille had second thoughts about Brian after finding out about his previous relationship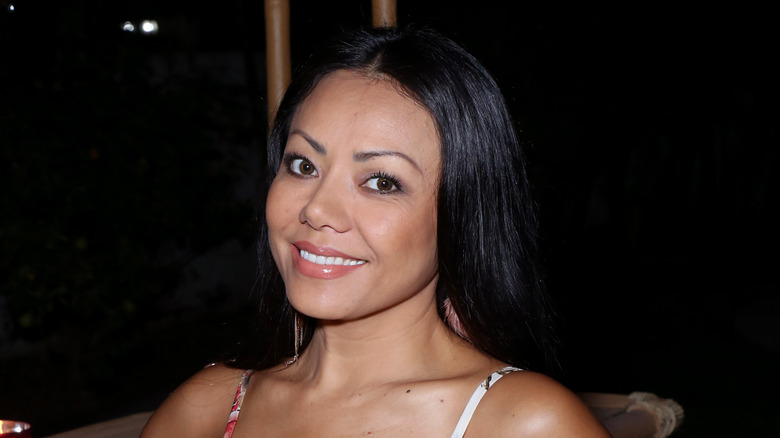 Gabe Ginsberg/Getty Images
Throughout the duration of the first season of "Marrying Millions," Gentille slowly realized that Brian wasn't the man she initially fell in love with (via The Cinemaholic). After finding out that he was still living with his parents, the real estate investor also discovered that she wasn't his first fiancée. As it turns out, Brian had a track record of falling for wealthy women, having already been engaged to another prior to his relationship with Gentille. 
So when it came to their big day, Gentille weighed out her options and decided to leave Brian at the altar. "A lot of stuff just went through my mind last night. ... all the things you didn't tell me. It's a lot of trust issues, you know?" she told her fiancé in the finale (via Cheat Sheet). "I wanted to start a life with you. But I don't think you're the right one for me. I don't want to hurt you but I can't do this." 
In an update to Cheat Sheet, Lifetime confirmed the sad news that Gentille and Brian are no longer together. By the looks of her Instagram, Gentille is still all about the single life. When she's not hard at work she's out with friends or giving herself some much deserved alone time.