The Heartbreaking Death Of Comedian Paul Mooney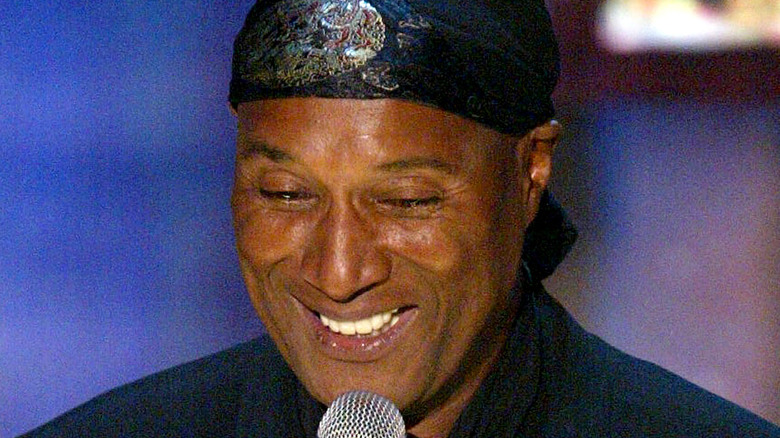 Frederick M. Brown/Getty Images
Actor and comedian Paul Mooney has passed away at the age of 79, according to the New York Post. Mooney was famous for his roles in "The Buddy Holly Story" and "Bamboozled" and was loved by many. 
Known not only for the laughs but also for his leadership, Mooney will be forever remembered as selfless and a great talent. The comedian, best known for working with comedians Dave Chappelle and Gary Busey, died of a heart attack at his home in Oakland, California, on the morning of Wednesday, May 19, per the Daily Mail. He is not the first actor from Dave Chappelle's friend group to die in recent years, with fellow comedian Charlie Murphy passing in 2017.
As many will recall, Mooney was raised in Shreveport, Louisiana, and then moved to Oakland when he was seven; this would ultimately act as his home for the rest of his life. He began his acting and comedy career in the circus where he would practice and tell his jokes as the ringmaster. Such a wild, fun start to a career only fitting for a personality as big and boisterous as Mooney.
Paul's daughter reacts to his death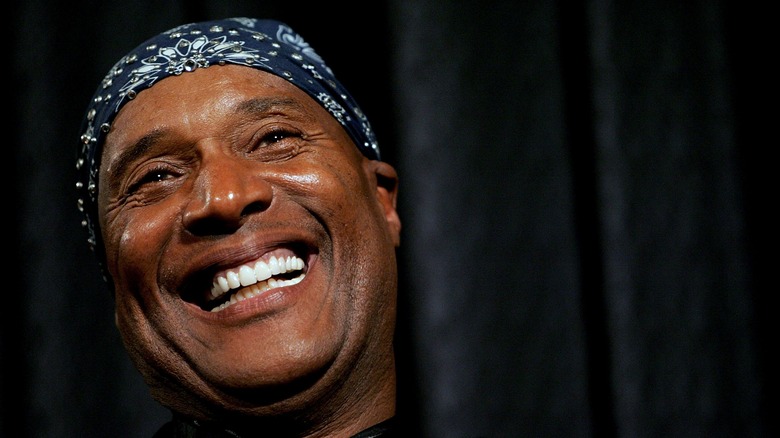 Paul Hawthorne/Getty Images
Paul Mooney's daughter Spring Mooney took to Twitter to confirm her father's death and express her sorrow on May 19. She wrote, "Give me a moment !!! My best friend just died and my world is forever SHOOK !!! I really can't put into words right now my feelings .. know that I LOVE THIS MAN AND I AM BROKEN."
Journalist Roland Martin also wrote a personal message on social media for his departed friend. He took to Twitter to write, "Comedic legend Paul Mooney has passed away. His cousin Rudy Ealy just called me from Paul's phone and said he passed away two hours ago..." before adding, "We will pay tribute to him tonight on #RolandMartinUnfiltered."
Mooney's fans have been quick to note his accepting attitude over the years. They've begun circulating tweets of Mooney's that show him discussing the need for people to always be themselves alongside tweets that show him expressing gratitude to his fans.