Dave Chappelle Has Harsh Words For SNL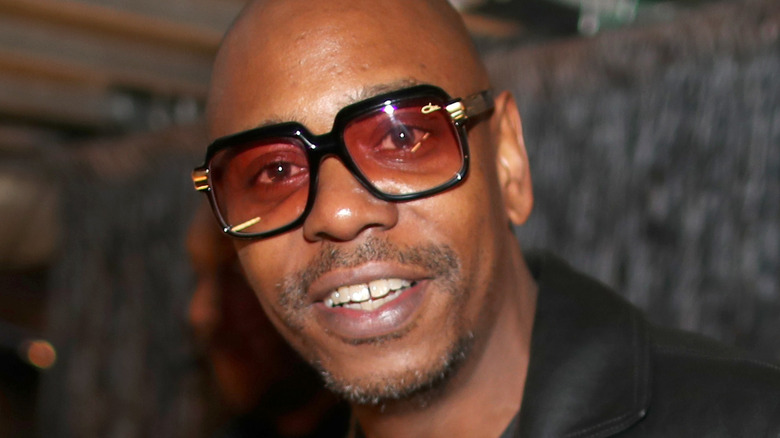 Christopher Polk/Getty Images
When the news released that controversial tech billionaire Elon Musk would be hosting "Saturday Night Live," the show was met with widespread criticism, with several of the show's cast-members expressing their discomfort about performing onstage with him, (via ET). 
After plenty of speculation, from all sides, the episode finally aired on May 8. And, according to critics, it wasn't the best nor the worst episode of "SNL." Although Musk's involvement certainly didn't help matters, he wasn't the worst host ever either, (via Rolling Stone). 
Overall, the hype kind of didn't really amount to much. As The Hollywood Reporter argued, "Musk's actual episode was pretty standard C-level stuff that'll probably get a tiny controversy bump in the ratings and won't change anybody's opinion, positively or negatively, about its host." Everybody has had their say about whether Musk hosting was a good idea or not, but if you ask previous "SNL" guest host, and actual comedian, Dave Chappelle, the controversy over the billionaire's casting was unfounded.
Dave thinks everybody is being too picky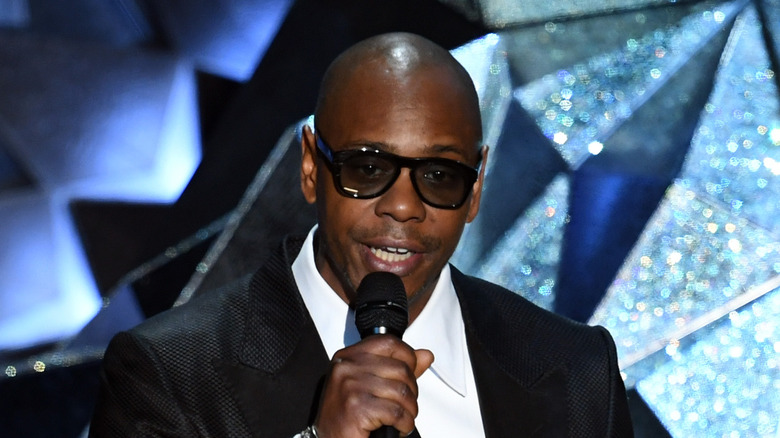 Kevin Winter/Getty Images
Ahead of Elon Musk tackling "Saturday Night Live," comedian Dave Chappelle sat down with Joe Rogan's podcast, "The Joe Rogan Experience," to chat for three hours about anything and everything. 
Most pertinently, however, Chappelle offered his two cents about whether the Tesla founder was the right fit for the long-running sketch show. As the New York Post reports, Rogan stated, "No one is woke enough." The former "Fear Factor" host went on to argue, "They can't appreciate the fact that you're dealing with literally one of the most brilliant men that's ever lived that's gonna come do your show." Chappelle admitted he found the negative reaction to Musk's hosting stint "puzzling," agreeing, "Like you say, No one can be woke enough.'" Rogan suggested the issue was with Musk's dodgy comments downplaying the COVID-19 pandemic, which includes a virulent anti-mask stance, as well as his considerable personal fortune. 
Chappelle feels the general approach is wrong, opining, "You're not gonna nag people into behaving in a way that's — in fact, if you continue with this tone, even if you're right, you'll be very hard to hear." The controversial comedian also described Musk as "incredibly kind" when he met him, revealing he'd taken being teased about his wealth very well, (via USA Today). "I teased him about being the richest man on earth," he recalled, "and he took it with good humor."