Pink's Net Worth: The Pop Star Is Richer Than You Think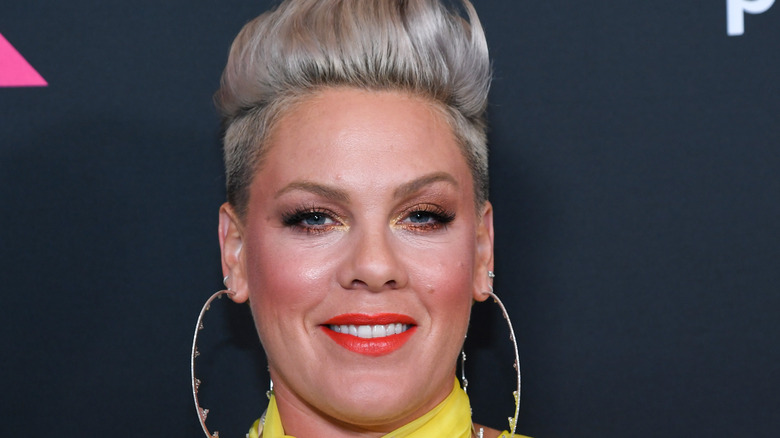 Kevin Mazur/Getty Images
The Pink documentary will debut on Netflix on May 21, and fans are chomping at the bit to see the behind-the-scenes world of Pink. According to Netflix Life, "Pink: All I Know So Far" will follow the 2018 and 2019 "Beautiful Trauma World Tour," which became the 10th highest-grossing world tour of all time. But how did the pop star become a global sensation in the first place? According to Celebrity Net Worth, the best-selling artist is worth over $200 million.
Pink, whose real name is Alecia Beth Moore, got her stage name from the character "Mr. Pink" in the movie "Reservoir Dogs," per Biography. As she told Derek Paiva in an interview, she grew up in Pennsylvania and was quite the rebellious teenager, getting busted for running away from home, drinking, and stealing. At 16 years old, after singing in a range of punk and hip-hop groups, she decided to quit school altogether and focus on a music career. She soon joined the band Choice in 1996, an R&B trio, which got signed to a record label, via Notable Biographies. However, Pink didn't have much success with the group.
Pink's rise to fame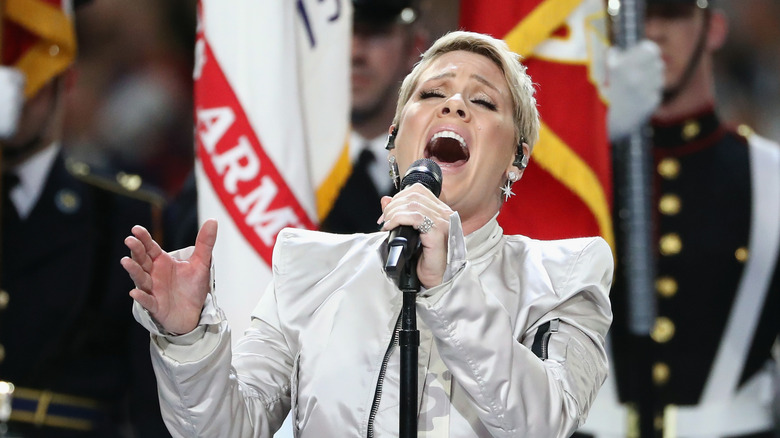 Elsa/Getty Images
Though Choice wasn't doing well in the late nineties, Pink received the opportunity of a lifetime when her record label's president, L.A. Reid, suggested she go solo, via Derek Paiva. However, her vision for her first album didn't align with Reid's. Her first album, "Can't Take Me Home," featured cookie-cutter pop songs designed for a teen audience, per Notable Biographies. Pink co-wrote 13 of the songs on the album, but argued that the production didn't reflect her style. "Everything in this business is designed to encourage you to play along," Pink told the L.A. Times. "They know people are so hungry for stardom that they'll just follow the record industry game. I know because I was ready to do anything when I started out."
Pink vowed to make the music she wanted to hear, and fought with her record company to do so. She also hired a new manager and worked with new producers on her next album, "M!ssundaztood," via Notable Biographies. According to L.A. Times, this second album was a smash hit. Pink became more and more popular as she pumped out new albums in the 2000s and 2010s, including "I'm Not Dead" and a re-release of her greatest hits, per Biography. In 2013, her tour became the third-highest grossing tour of the year, and the pop sensation entered global stardom. In 2020, Celebrity Net Worth reported that the singer is worth $200 million, having sold over 90 million records worldwide.