Best Lip Colors And Application If You Have Full Lips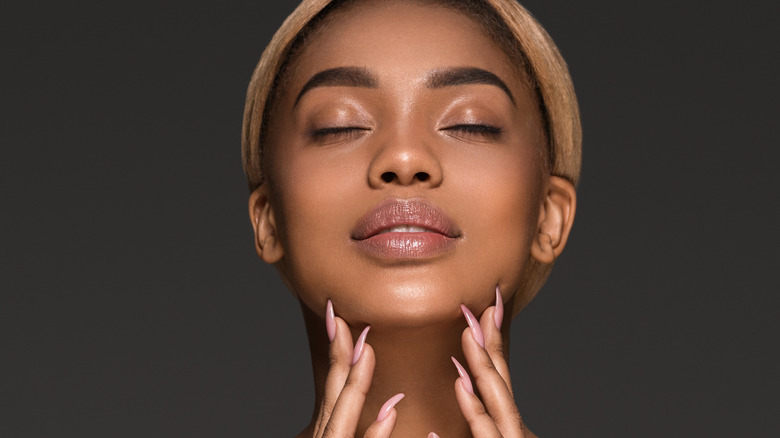 Shutterstock
While we can't choose the lips we're born with, we can choose the right ways to accentuate them and make them look just as we like. When you have full lips, the right lip shades and application can make all the difference in achieving the look you desire. While women with thin lips often want their lips to look bigger, fuller-lipped women sometimes want to pull attention away from their lips, while others want to flaunt what they have. After all, lips are a prominent part of the face, and the face is what people most look at when talking to you in person.
Before choosing a lip color, consider your goal. Are you trying to put the focus on your full lips, or are you going for a more subtle vibe? The colors you choose and the way you apply them will help you get the look you want for the perfect pucker.
Your lip color can play your full lips up or down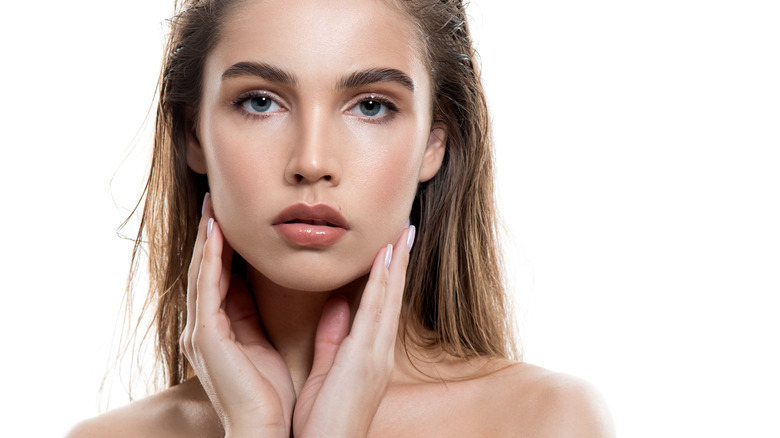 Shutterstock
Celebrities with fuller lips seem to love to show them off, including Kylie Jenner, Angelina Jolie, and Kim Kardashian. When you want to go for that Hollywood look, More recommends choosing a violet-hued matte lipstick shade and then finishing it with a bit of gloss. However, if you want your full lips to look smaller, add a dab of foundation or a nude lipstick shade.
You can also use a little lip liner just in the corners, to sharpen them, according to Mind Body Green. Just the tiniest dab of lip gloss only in the center can also accentuate your naturally fuller lips. To define the cupid's bow in the center of your upper lip, add a dab of highlighter. If you're all about showing off that plump pout, go for bright and vibrant shades, like orange, red, and hot pink. If you want to downplay the fullness, subtle shades work better, like mauve, pale pink, or nude (that matches your specific skin tone). To make sure your color flatters you, whether you're highlighting or playing down, choose lip colors that work well with your skin's undertones.
Whether you have fuller lips or simply want them, the world of cosmetics is out there to give you the look you desire.