Kate And William Just Announced Big Future Plans On Meghan And Harry's Anniversary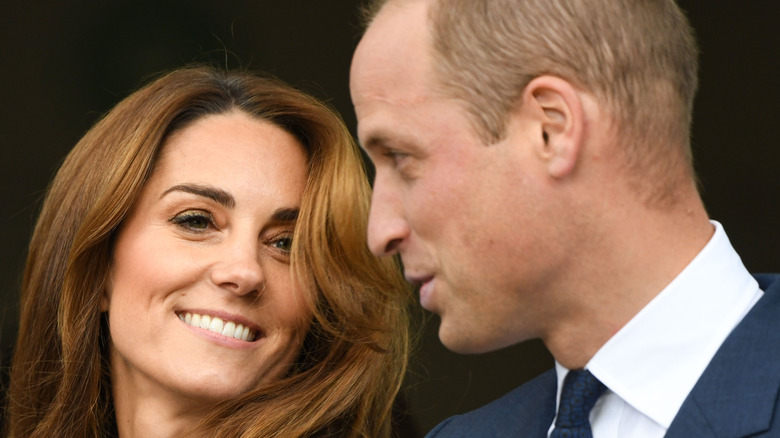 Shutterstock
May 19 seems to be a popular day for British royal family news. Earlier today, Prince Harry and Prince William's cousin, Princess Beatrice, announced she was pregnant through the royal family's official Twitter account. Not long after, Prince William and Kate Middleton announced they would be taking a seven-day trip to Scotland, including a stop at the University of St. Andrews, which is their alma mater and where the couple met, according to Page Six. As part of their visit, the couple will meet with students at the university to learn how the pandemic affected them.
May 19 is an important date in royal family history. Three years ago today, Prince Harry married Meghan Markle, and many media outlets such as Page Six have speculated that Prince William and Princess Beatrice's announcements were timed as digs at the Duke and Duchess of Sussex, who famously gave a tell-all interview to Oprah Winfrey in March.    
William and Kate's visit is part of their royal duties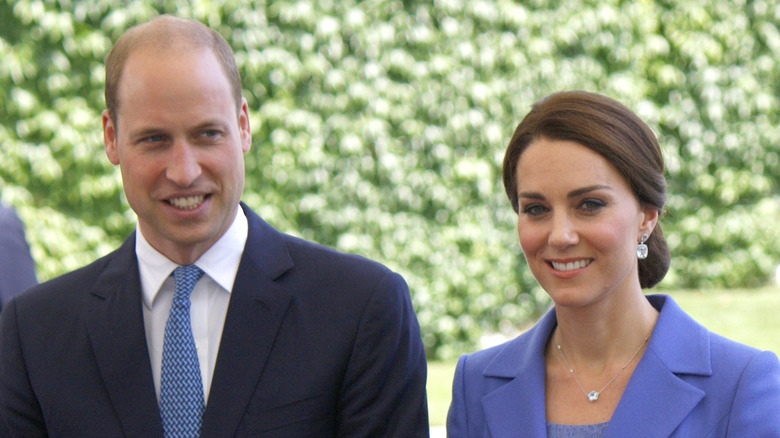 Shutterstock
While the timing of their announcement might seem contrived by some, the visit is part of Prince William's duties as Lord High Commissioner to the General Assembly of the Church of Scotland, according to The Scottish Daily Post. The outlet reports the Duke and Duchess of Cambridge have planned their tour of Scotland to recognize those who have "gone above and beyond to support their communities" during the pandemic, according to a statement from Kensington Palace. Prince William will begin the tour Friday, and Kate Middleton will join her husband Monday for the remainder of the tour. 
Even though sources such as The Sun claim Prince William and Kate did not send an anniversary gift to Prince Harry and Meghan Markle, Hello Magazine reported that Harry and Meghan privately sent William and Kate well wishes on their 10th wedding anniversary, April 29. As for Harry and Meghan, Vanity Fair revealed the couple spent their anniversary by announcing they will continue their association with World Central Kitchen, a disaster relief nonprofit.