What Meghan Texted Oprah As The World Watched Her Tell-All Interview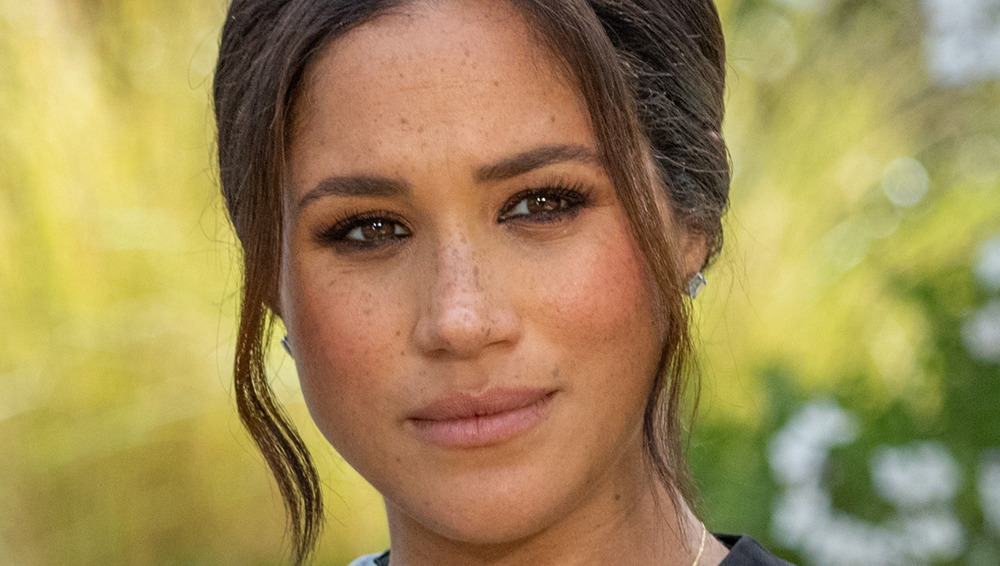 Handout/Getty Images
As millions of viewers tuned in to watch Prince Harry and Meghan Markle's highly-anticipated interview with Oprah Winfrey last night, it seems that the Duchess of Sussex was patiently awaiting the world's reaction — and even exchanging a few texts with Oprah herself.
Revealing some behind-the-scenes tidbits about her exclusive sit-down with the royal couple, Oprah appeared on a follow-up segment on CBS' This Morning on Monday to discuss and share more about the shocking pre-recorded interview. Among the more interesting things that the media mogul mentioned was that Meghan had texted her on Sunday night while the interview was airing on the East Coast (via E! Online).
"I haven't really spoken to them since the interview because we're in different time zones," Oprah said. "I got a text from Meghan yesterday saying, 'How's it going?' Because she was putting Archie to bed waiting on the West Coast feed and had no idea what was happening on the East Coast." 
Oprah continued, "And I said, 'I don't either, from what I can tell it's going well, I know it's airing.' So I will probably have a conversation with them later today."  During her interview, Meghan gave viewers some insight into why she chose to speak out, despite the potential press backlash that had been so damaging to her well-being during her time as a working royal. "That's the sad irony of the last four years, I've advocated for so long for women to use their voice, and then I was silent," she told Oprah (via Business Insider).   
Meghan Markle was deeply truthful in her interview with Oprah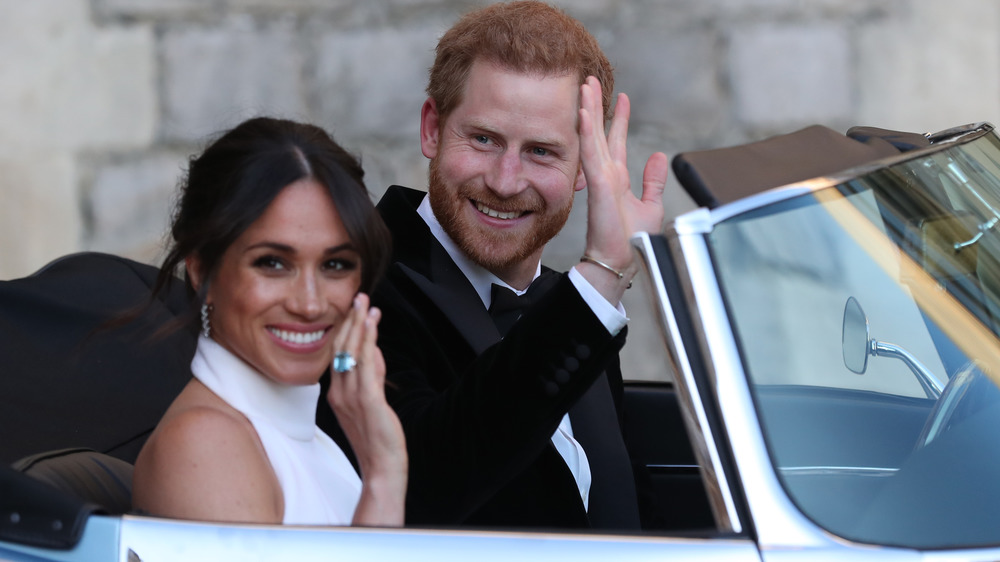 Wpa Pool/Getty Images
Needless to say, it's quite understandable that Meghan texted Oprah asking about the world's reaction to the interview — after all, she and Prince Harry revealed quite a bit of shocking information in their deeply candid conversation with Oprah. During the two-hour special, Meghan and Harry opened up about their relationship with the royal family and their controversial decision to step back from their royal duties, with Meghan revealing the heart-wrenching truth: That at one point, life as a royal drove her to experience suicidal thoughts (via NBC News).
"I was really ashamed to say it at the time and ashamed to have to admit it to Harry especially, because I know how much loss he has suffered, but I knew that if I didn't say it, then I would do it," she revealed to Oprah (via Marie Claire). Markle emotionally continued, "I just didn't want to be alive anymore. That was a very clear and real and frightening and constant thought." 
Ultimately, though, it seems as if the decision to step back as royals saved Meghan's life, and the Duchess of Sussex revealed that she now feels stronger and more hopeful about her future. Further adding, "It takes so much courage to admit that you need help... to admit how dark of a place you're in... I'm still standing... My hope for people in the takeaway from this is to know that there's another side. And to know that life is worth living."
If you or anyone you know is having suicidal thoughts, please call the National Suicide Prevention Lifeline​ at​ 1-800-273-TALK (8255)​.
Meghan and Harry's interview could change the outdated monarchy for the better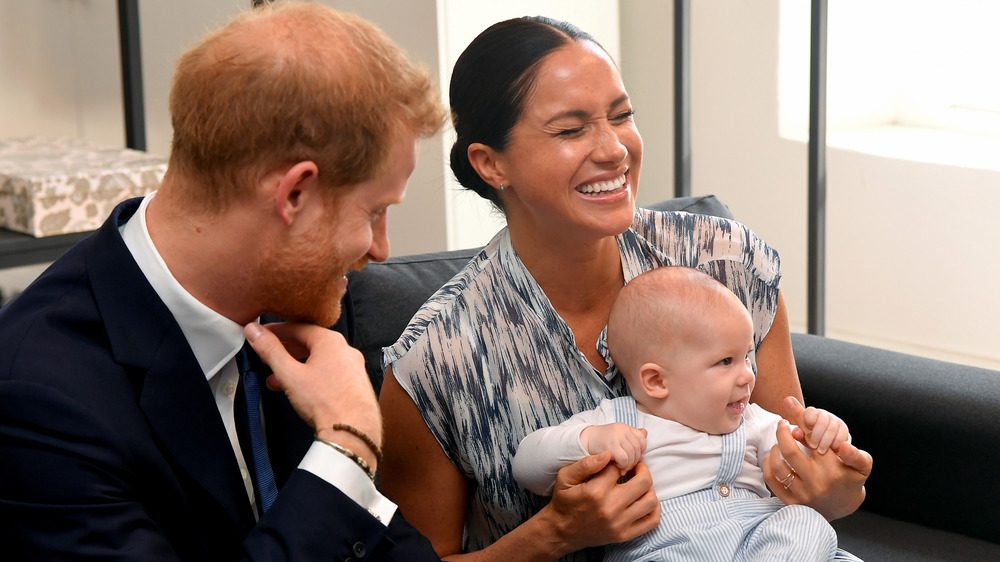 Pool/Getty Images
At the time of this publication, Buckingham Palace has yet to issue a formal statement in regards to Meghan and Harry's interview. BBC reports that after 11.1 million viewers in the UK, and 17.1 million in the United States tuned into the interview, "The Firm" is holding "crisis meetings," to determine how to respond. Meanwhile, on both sides of the pond, politicians have voiced their support for Meghan and Harry. Hillary Rodham Clinton spoke to Washington Post on International Women's Day, condemning the expectation that Markle "just keep [her] head down." As Clinton pointed out, "this young woman was not about to keep her head down. You know, this is 2021, and she wanted to live her life." 
Perhaps predictably, many in the US media have praised the Duke and Duchess of Sussex's bravery. Media giant Dan Rather, who took a decidedly humorous take to the bombshell interview, and Sussex critic Meghan McCain both, however, went so far as to compare the interview to an act of rebellion against the monarchy reminiscent of the American Revolution.
While British tabloids remain critical of Meghan and Harry, there are signs the tide may be shifting against the staunchly outdated monarchy. Just this morning, The Washington Post reported that royal defender and Daily Mail columnist Piers Morgan found himself under fire for walking off the set of a British TV program after his pro-palace opinions were challenged, and according to Forbes, Australia's former Prime Minister, Malcolm Turnbull, used the Meghan and Harry interview to reinforce his stance that the country should cut constitutional ties to the British monarchy.