The Best Summer Fashion Trends Of 2021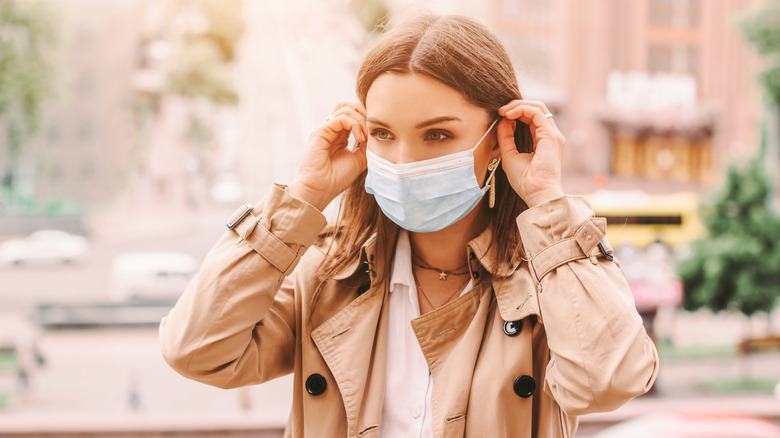 Shutterstock
Summer 2021 is just around the corner, and the chances are if you're somewhat of a fashion enthusiast then you're probably thinking about what the season's newest trends will bring. What are you going to wear? Which are the best colors to pick? What are the on-trend accessories of the upcoming season?
As per Vogue, summer 2021 is set to be all about the essentials, as the catwalks focused on style basics, giving rise to a more "human" form of fashion — less focused on extravagance and more planet-friendly. Vogue also reports that clothing with 1990s influences attached, including '90s style essentials like low-rise jeans and nautical designs are coming back, along with a number of 1970s inspired pieces.
As per Redbrick, prints from the '70s that create a care-free and expressive vibe that's popular with Gen Z are set to be on trend this summer. Think bold, colorful patterns that incorporate pastel hues as well as bright, vibrant block colors.
Pop Sugar suggests that shirt dresses, gingham prints, and sheer fabrics are also making a comeback this summer.
Flowing skirts and dresses are in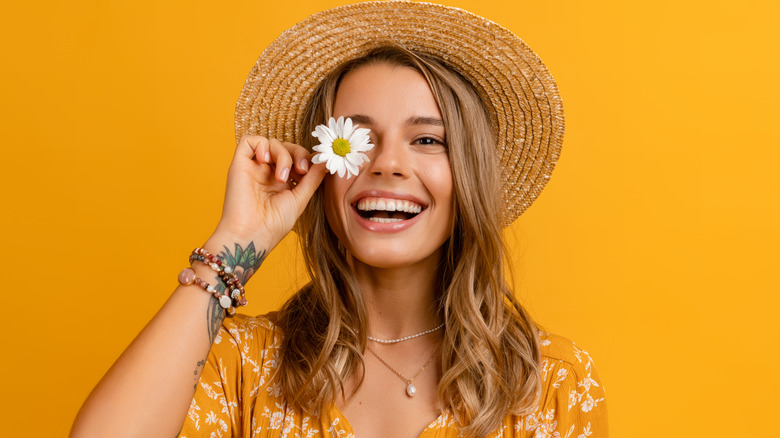 Shutterstock
As per Vogue, this summer maxi dresses — and midi dresses too — are on-trend. When it comes to selecting a style of dress, it's best to opt for bohemian-inspired designs or baby doll style dresses. Smock dresses are also on-trend this season.
When it comes to this season's smock dress styles, Pop Sugar reports that gingham is one of this summer's on-trend prints, while lilac is one of the must-have colors of the season. 
As per Redbrick, this season it's all about long skirts and dresses this summer; particularly in floral prints and cooling sheer materials. This trend may have come from when Kendall Jenner changed up her style with her famous House of Sunny Hockney Dress, which has catapulted long skirts and dresses back to the height of fashion.
Redbrick reports that long skirts and dresses are ideal for wearing in warmer weather, and can look great all summer long, whether at a picnic or on a beach trip. They also suggest pairing a maxi skirt with a cute cropped or cami top, which can also be matched with a selection of jewelry.
Essential tops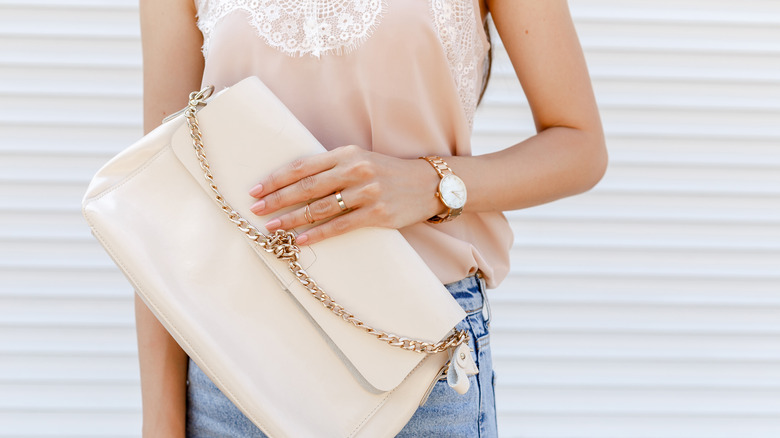 Shutterstock
As per Vogue, a top can act as the starting point for any outfit, and is therefore an essential element of any look. Vogue recommends that for summer 2021 it might be worth investing in a few high quality basic pieces for pairing with other statement pieces, such as bold floral skirts. 
While Redbrick suggests that it's worth investing in a few satin lace tops and camis for this summer, explaining that lace and satin camis are timeless and never go out of style. They claim that this makes these styles of camis a timeless investment and an ideal wardrobe staple that's perfect for pairing with a range of looks, from your favorite pair of jeans to a bohemian-inspired maxi skirt.
If you want to create a look that screams summer, according to Cosmopolitan, there's nothing like a crop top. Whether it's layering a cute bandeau style under a casual blazer, or a printed bralette design, crop tops can make a versatile style statement. 
Stylish shoes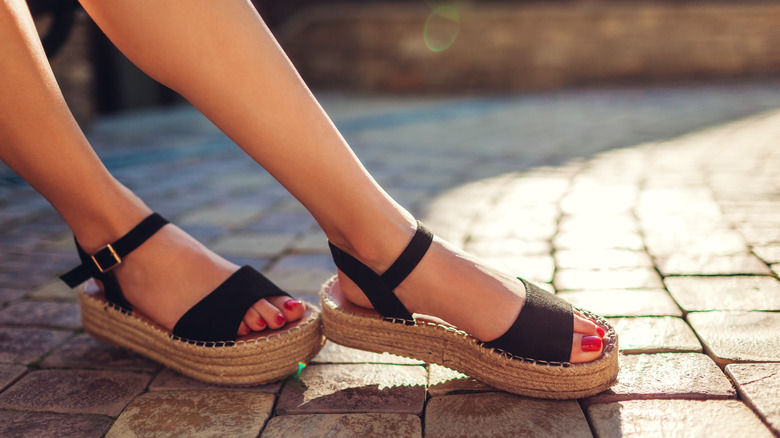 Shutterstock
As per Vogue, vintage-style shoes are making a big comeback this summer. You can expect to see a lot of vintage styles being worn, from ballet flats and loafers to clogs. The main inspiration of this summer's shoe style is the 1970s, so expect to see a lot of 1970s-inspired shoe designs around.
Vogue suggests that all sandals this summer will be flat and stylish, with fisherman sandals making a big come-back this season. Heeled sandals are out; this summer it's all about the flats.
As per Vogue, sneakers never go out of style, and are another staple for this summer season. With '90s style still very much on-trend, sneaker styles that are inspired by traditional sneakers from the '90s are sure to continue to be popular this summer.