Survey Reveals The 2021 Fashion Trend People Will Regret In 10 Years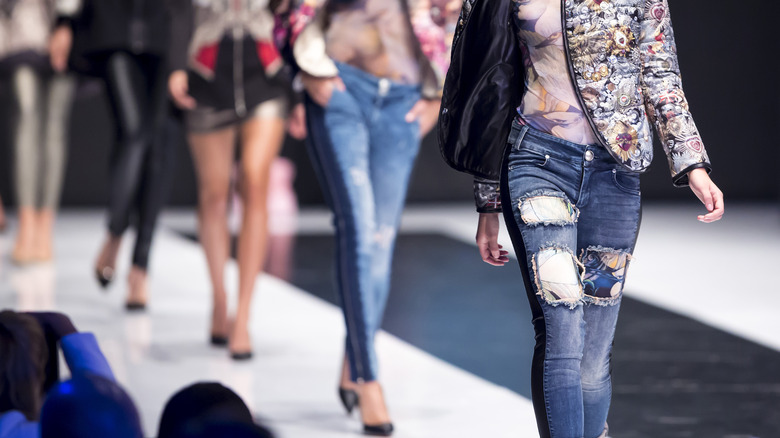 Shutterstock
Many fashion trends often go out of style, but then a decade or two later seem to show up again. Bell bottom jeans were hugely popular in the 70's and then made a massive return in the 90's — the bigger the better it seemed. Then there was crimped hair that became popular again in the 90's, but really should have stayed back in the 80's. And who could forget those matching Juicy Couture tracksuits from the 2000's? According to Bustle, whether you loved them or hated them, they are apparently popular again. 
Since fashion inspiration seems to be constantly recycled, The List wanted to find out which current trends our readers think we'll regret in the future. We surveyed 687 people in the U.S. and the results might surprise you. Coming in last place with 8.88% — meaning it's the least cringe-worthy — was head scarves. Which makes sense because they seem pretty classic, afterall, Jackie Kennedy Onassis wore them all of the time and is considered a fashion icon.
The current fads that most people think will embarrass you in a decade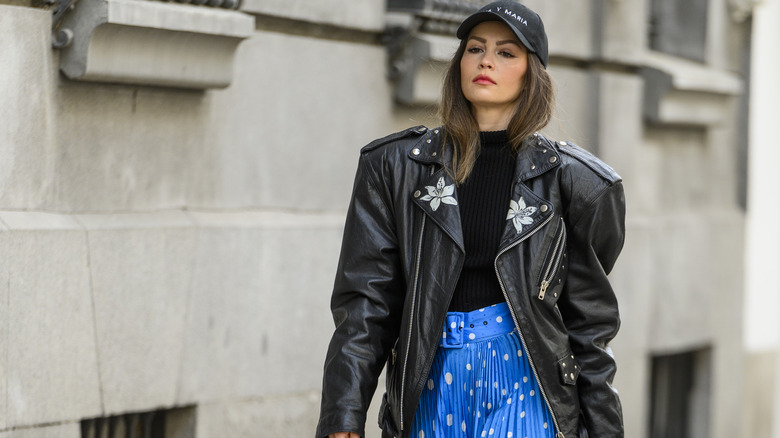 Juan Naharro Gimenez/Getty Images
Rounding out the bottom of the list was white knee-high boots, which came in at 15.87%. White boots in the winter are definitely a bold choice. Next up on the list was fanny packs with 21.54%. Truthfully, we thought that one would be higher on the list. Maybe it's because we can't stop thinking about the neon colored fanny packs our moms used to wear in the 90's. Either way, we've now reached the top two current crazes that our readers think you're going to look back at with shame. 
Super high-waisted pants came in at 23.29%, which are often referred to as "mom jeans." The cut of these particular pants is not always easy to pull off, but if it's done right it can be super cute. Now for the top contender, which came in at a staggering 30.42%. The fashion trend most people think we'll regret is big shoulder pad jackets. Apparently, the 80's fad has made a loud return and most wish it wouldn't have. However, don't let this survey scare you from trying something new because after all variety is the spice of life and making bold fashion choices can be a fun and creative way of expressing ourselves. Even if one day we look back in horror.