The Best Makeup Looks To Pair With Brown Lipstick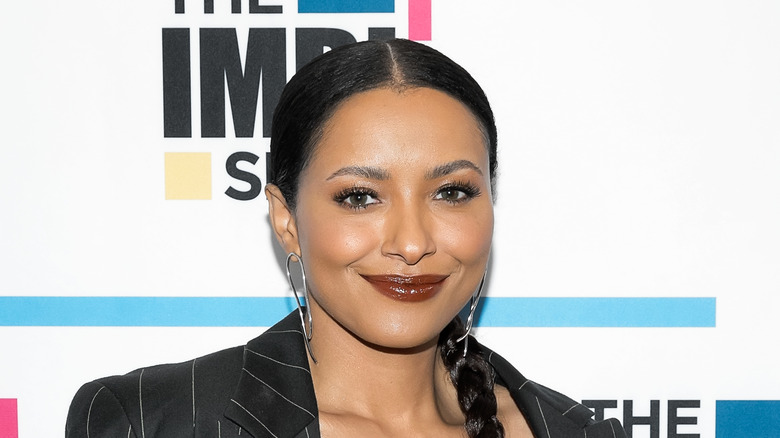 Rich Polk/Getty Images
Move over, red: Brown lipstick is making a comeback, and it doesn't seem to be going anywhere anytime soon. The shade was deemed universally flattering by Byrdie in 2020 and gives off perfect fall vibes, though many makeup moguls argue it can be worn year-round. So, why has this '90s trend returned with buzz and popularity like never before?
From claw clips and scrunchies to platform sneakers, many '90s fashion pieces are back in the spotlight because of TikTokers, via NBC News. And like most trends these days, brown lipstick made a bold reappearance on Instagram and TikTok, where Gen-Zers love to replicate all things '90s.
This isn't to say that brown lipstick will replace classic colors. While traditional red will always remain the classic, brown offers a softer, subtler alternative, bringing out warm notes in every skin tone. If you're going to rock a brown shade, you'll need to know how to pair it with a complete makeup look.
Brown lipstick does best with warm-toned makeup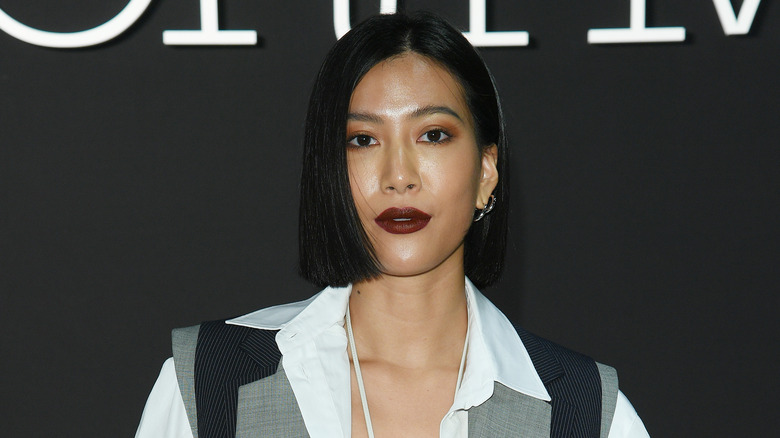 Daniele Venturelli/Getty Images
According to Byrdie, the rest of your makeup will make or break the look of brown lipstick. Cooler tones may not pair well with brown, because your overall appearance could look mismatched. Instead, opt for warm neutrals, such as a pinkish-brown blush and light brown or caramel-colored eyeshadow. If you do want to add a pop of color to your eyeshadow, such as green and gold, make sure you include a brush of warm brown in there, too, to match your lips, via Makeup Tutorials.
In addition, Makeup Tutorials notes that brown lipstick can leave your face looking "flat" or without shape. As such, you may need to create more contrast between your lips and your skin tone by using some concealer. Concealer over your cupid's bow and just underneath your bottom lip will help brown lipstick pop.
If you want to try out a softer look, consider mixing your brown lipstick with a pink shade, per Style Caster. This will give your lips an interesting hue, but still complement the natural undertones in your skin. You might also consider using lip liner and clear gloss to add more contrast and create a fuller, three-dimensional look on your lips. No matter which way you take this trend, your new lip shade is sure to earn you plenty of compliments.