Inside Phoebe Waller-Bridge's Relationship With Director Martin McDonagh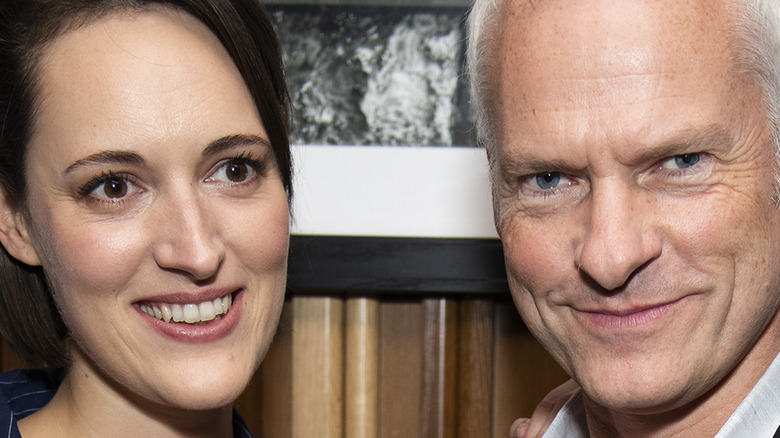 Jenny Anderson/Getty Images
She's the actress, writer, and award-winning creator of "Fleabag." He's the playwright, writer, and filmmaker behind the likes of "In Bruges." Together, they form an indie power couple. Phoebe Waller-Bridge and Martin McDonagh aren't the types to do a big spread in People or even get papped in PDA clinches out on the street, but they're not shy about showing their love for each other either, with Waller-Bridge kissing her filmmaker boyfriend following her 2019 Emmy win, as reported by The Sun at the time. 
As People reported in 2017, the "Fleabag" creator and star was previously married to Irish author and broadcaster Conor Woodman for three years. The London-based couple had reportedly "been separated for a little while" when news of the divorce became public. They originally met in 2012, after Woodman saw Waller-Bridge in a play and tracked her down afterward. 
Thankfully, it seems as though McDonagh is a much better fit for the wealthy British multi-hyphenate, whose star continues to rise exponentially. 
Phoebe Waller-Bridge and Martin McDonagh are an incredibly private couple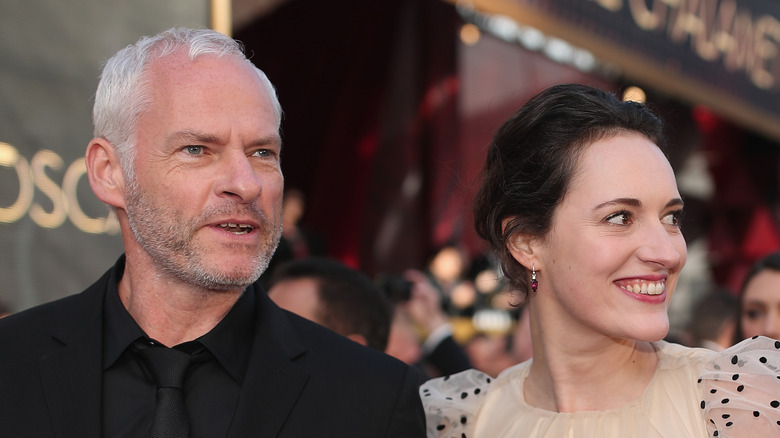 Christopher Polk/Getty Images
According to the Evening Standard, Phoebe Waller-Bridge and Martin McDonagh were first linked romantically in 2017 after the "Fleabag" creator attended a screening of his movie, "Three Billboards Outside Ebbing, Missouri." They also "exchanged a quick peck" when McDonagh won at the 2018 Golden Globes.
A profile of Waller-Bridge in the The New York Times the following year acknowledges the relationship, advising the British star is "less inclined" to share in-progress scripts with her boyfriend. Waller-Bridge clarified to The Telegraph that she does show her man her writing "a little bit," but the "Fleabag" creator prefers to keep her work and home lives separate. She's a massive fan of McDonagh's stuff, however, telling The Guardian his play, "The Pillowman," was "the first play I saw that made me think theatre can be really exciting." However, when asked whether this is the happiest relationship she's ever been in, Waller-Bridge was reticent, stating firmly, "I'm not going to talk about that." 
While speaking to Vogue, the "Star Wars" star admitted she finds it much easier to open up through her writing. According to the Daily Mail, the couple quarantined separately during the COVID-19 pandemic, with Waller-Bridge in London and McDonagh believed to have stateside. A source told The Sun in May 2020 (via the Daily Mail), "Phoebe and Martin have found it hard to stay in touch. It's been tough. Their careers are busy, and they are dragged in different directions."  As far as we know, though, the couple is still together. While they've kept their relationship firmly out of the public eye, no official news of a breakup has been confirmed.