Tarek El Moussa Answers All Of Your Flip Or Flop Questions - Exclusive Interview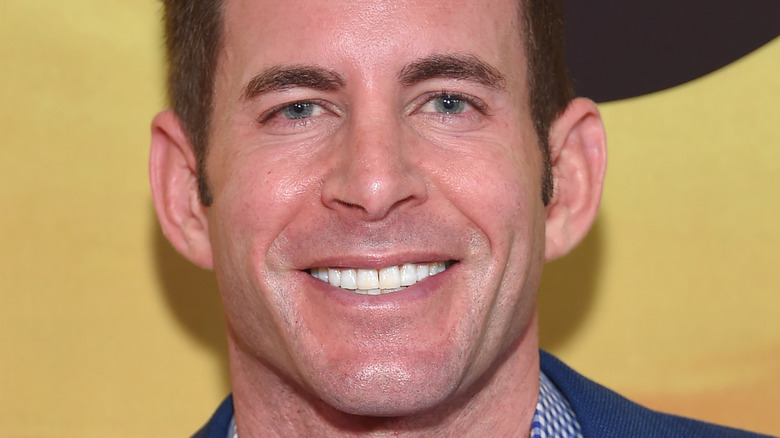 Shutterstock
When you think of HGTV royalty, a couple of names come to mind — the Property Brothers and Chip and Joanna Gaines, for example — but home renovation TV wouldn't be what it is today without "Flip or Flop." The high-energy show follows now former couple Tarek El Moussa and Christina Haack as they tackle house after house, flipping each property they purchase. "Flip or Flop" became an instant hit thanks to the duo's on-screen dynamic, the quality of the homes they renovated together, and the look into their personal lives the show provided. 
It's safe to say that a lot of people thought "Flip or Flop" would see its end when El Moussa and Haack announced their separation in 2016 (via People), but despite the stars' own personal struggles, the show continued on. While they learned how to navigate their lives as co-parents and figured out how to keep their business partnership steady, the two started making "Flip or Flop" that much better — it's remarkable what they were able to create with each other, and "Flip or Flop" is arguably better now than ever.
The List sat down with El Moussa for an exclusive one-on-one interview, where he talked about everything from his favorite house projects to his kids to his love for fiancée and "Selling Sunset" star Heather Rae Young. So get ready for everything you want to know because Tarek El Moussa answered all of your "Flip or Flop" questions.
Tarek El Moussa revealed his favorite project from the current season of Flip or Flop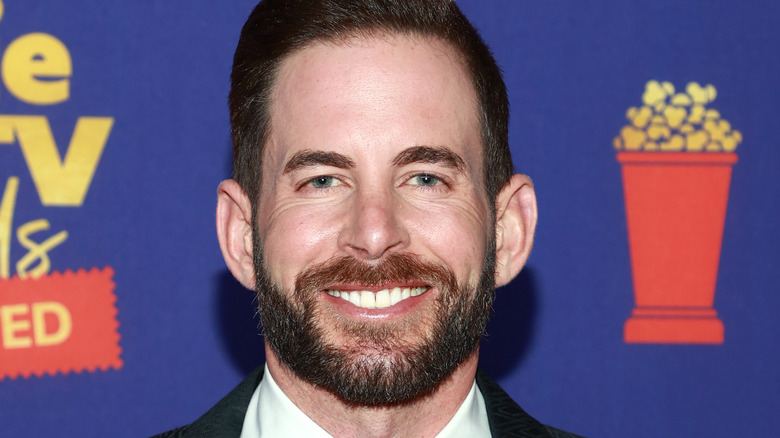 Matt Winkelmeyer/2021 Mtv Movie And Tv Awards/Getty Images
First and foremost, I wanted to ask what fans can expect to see throughout this season of "Flip or Flop," and if there are any stand-out projects that you, in particular, are excited to see play out?
Yes, yes. Well, I mean, with the real estate market so hot and so competitive, we just really needed our houses to stand out. We spent a lot of money, we did a lot of high designs. And there's one house that really, really stands out and I think the viewers are going to freak out when they see the episode, because we bought this million dollar plus house with major foundation problems. And that house was literally bending in half. I can't say much, but if you want to see what happens to the bending house, you got to watch the show.
Did you just freak out when you found out how much of a disaster it was?
Yep. It was one of those houses where I was like, "Man, I never should have bought it."
Like, "What did I get myself into?"
Exactly. And in the end, it was either our biggest profit ever or our biggest loss ever, and I can't tell you that. It's a real fun season, like a real fun one.
Tarek El Moussa has created a good working relationship with Christina Haack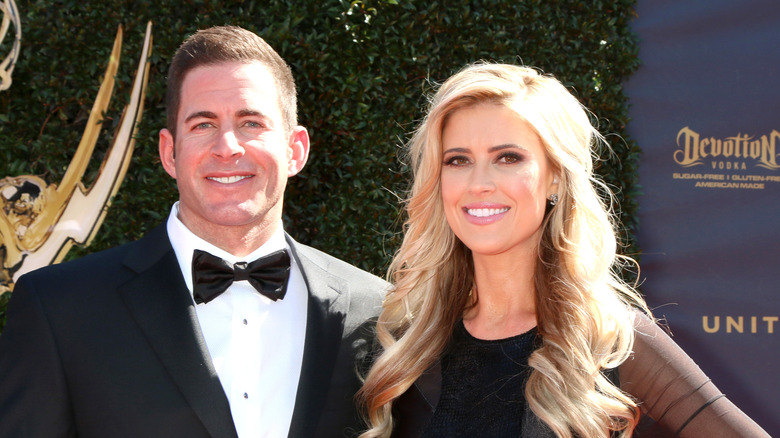 Shutterstock
It seems like you and Christina have really hit your stride together. Would you say that's pretty accurate? What's your relationship like professionally with her now?
We do a job. We do it well. We create great content on camera. We create a fun show for the fans and viewers and it's our life. We've been doing it so long that we enjoy it.
Has it been interesting for you to watch both professional and personal careers and lives play out over these last seasons?
Yeah. It's been very, very interesting. I never thought I'd be on TV. I never thought I'd film TV shows. Yeah, I mean, we've been on TV so long. There's been one cancer. Then there was a second cancer. There were back surgeries. There were marriages. There were divorces. There were engagements. There were children, and the show goes on.
It's such an intimate documentation of your lives, really, just evolving in real time. That must be really interesting.
Yeah. I mean, one day I'm going to be an old man. I'll be able to look back and watch myself as a 29-year-old kid, trying to figure out how to flip houses on TV.
This is what Tarek El Moussa brings to the Flip or Flop table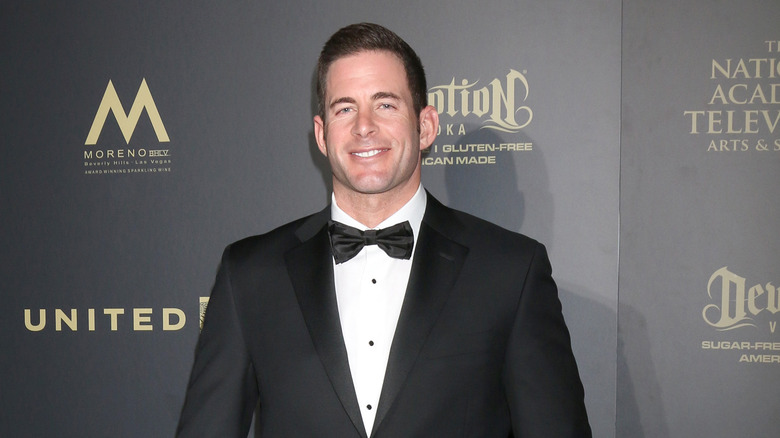 Shutterstock
I want to get a little bit into your process of the show, how you go about approaching different flips. What would you say is your signature spin? I know Christina always likes to throw in, "Let's get the most expensive thing" or "Let's do this crazy thing." Would you say that you kind of balance each other out that way?
Yeah. I mean, we definitely balance each other out. I'm mostly focused on the numbers and making a profit. Sometimes you can make a house look way cooler, but you make less money. I'm not a designer, I'm an investor.
So for me, it's all about making money and also making great houses. If there's one feature in every house, I wouldn't say there's one feature that I really, really enjoy doing, but I feel like every house should have a sizzle feature, whether it's cool lighting, whether it's wallpaper, whether it's different appliances. I feel like every house should have at least one thing that separates it from the competition.
Would you say that, with each project, you and your team and Christina learn even more and, more so, learn how to positively communicate with each other? Is that something that's kind of ever-evolving or do you think you've hit the sweet spot?
Oh no. I have everything running like a machine right now. Everything's great. We're acquiring properties. We're fixing them up, we're flipping them. Everything's good right now.
Tarek El Moussa shared the mistakes people make when flipping houses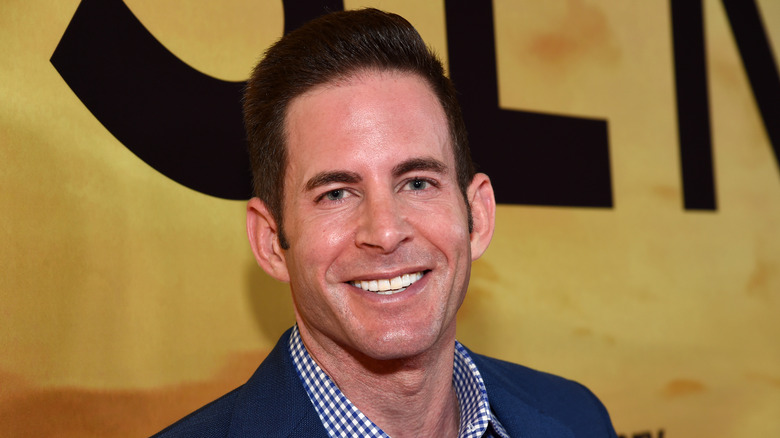 Michael Kovac/Getty Images
Is there anything that happens on the show, or in the process of making the show, that doesn't make it on TV that the fans don't get to see?
Oh, yeah. I mean, there's a lot of stuff that doesn't make it. It would be a five-hour episode. Finding the house. Marketing for the house. I mean, there are so many moving parts when you're flipping houses and I'm pretty sure every aspect of the episode would be a five-hour episode.
What do you think are some of the biggest mistakes people make when they try to flip houses? You've been in the business for so long; what do you see behind the scenes?
Two mistakes. Two mistakes, and there are only two mistakes that are really going to get you in big trouble.
The first mistake is they don't get educated. I mean, they don't take classes, they don't read books, they just say, "I'm going to go flip a house." [Second], they go look for a junky house and they buy it because they think it's a good deal. Just because a house is junky doesn't make it a good deal. It's very important to know what you're doing and also it's very important to know what the highest price you can sell a house for is. Once you figure that out, you can work the numbers backwards.
It's like "see the end goal first, and then take the steps to get there" kind of a deal.
Exactly.
What does the future of Flip or Flop look like, according to Tarek El Moussa?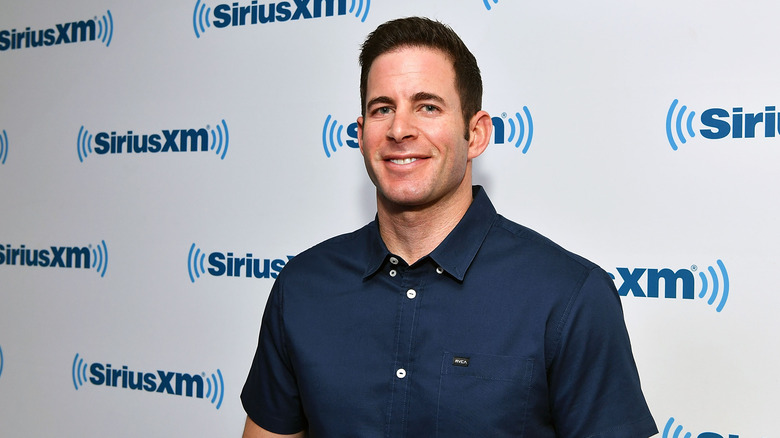 Slaven Vlasic/Getty Images
I want to get into some of the more personal aspects of the show and what it's been like co-parenting. But before we do that, I'd love to know what professional goals you have or where you see the show going in the future. Do you have any kind of idea of what that's going to look like?
You know, I mean, when it comes to "Flip or Flop," I'm not quite sure if it's going to continue. I do believe I will have a house-flipping show in some format, if it's "Flip or Flop," yes, great. If not, it might be something else. I'm still looking to continue "Flipping 101." I'm still going to continue pitching and filming new TV shows. And on top of all the TV stuff, just building my brands and my companies and enjoying life.
You've got flipping houses on one hand and the television part on the other, so what's it like bringing those two together?
I mean, it's two completely different careers. I've always been a real estate guy. I've always been an entrepreneur. I've always been an investor. But I was never a TV guy. That was new to me 10 years ago. Over time, just like anything in life, you get more experienced, you get better at what you're doing. Somehow I turned into a TV host. So today, I'm an entrepreneur, real estate investor, and a TV host.
Did you ever predict it?
Never. Never. There's one thing I know about life. If you would've told me 10 years ago this would be my life today, I would have said there's no way.
Tarek El Moussa says fiancée Heather Rae Young is 'the best'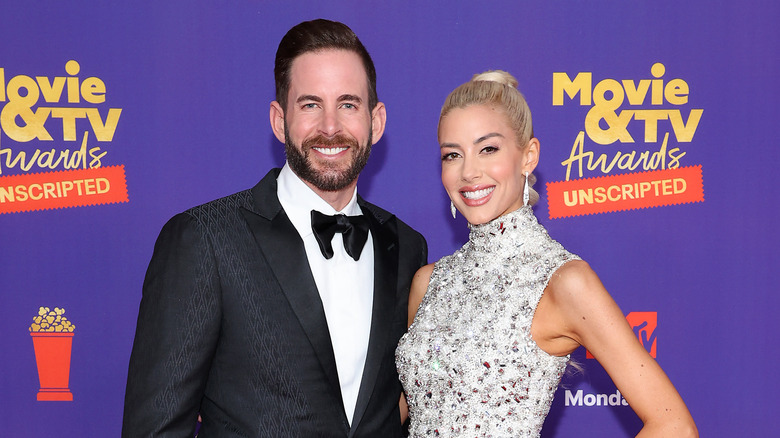 Amy Sussman/Getty Images
Flash-forward, 10 years, you're going to have two different shows, your fiancée is on "Selling Sunset." That's crazy to see how life changes.
Yeah. Heather's the best. She's my best friend in the world. And honestly, she's the reason why I'm doing so good on camera because I'm just happy. I'm happy.
That really shows, I think, in the more recent episodes. Your dynamic with Christina and your dynamic on-camera has been such a point of fascination for so many viewers. But we've seen such a growth on so many different [levels]. I think, as you said, when personal lives are happy, it shows on camera.
Yeah. It always shows through and not even just [on] camera; it's life. If you're happy, the world knows it.
Definitely. I would hate to not ask you to share any kind of upcoming wedding plans you have, if you can spill anything.
Yeah. I'll share one. I'm getting married to Heather Rae Young. I can't give it away. I just can't do it. If I do, I'm going to end up with no wedding. 
She would not be pleased.
She's great.
Tarek El Moussa revealed what it's like to co-parent with Christina Haack and Heather Rae Young
I would love to talk to you a little bit about what the dynamic with all of you is like. I know that being good co-parents has been really important to the three of you.
Yeah. I mean, the kids are everything and we focus on the kids. We make sure they're the top priority. Heather just stepped up out of the blue. Two years ago she became bonus mom. She's turning into stepmom. The kids adore her. They love her. She takes care of them like they're her own. I just couldn't be happier. I mean, as a father, I just found the perfect person for our family. I'm very fortunate.
That's such a huge component of doing this and doing it well.
Yeah. My kids are my everything. I would never do anything to hurt my children. It doesn't matter how hard it is. It doesn't matter how much it hurts me. I will never hurt my babies.
I know that you've spoken about how close you became with your daughter in a lot of these moments and when life was kind of a little bit more up in the air. I think that's a very special bond that we've been able to see you evolve with as well.
Thank you.
We've sadly seen Christina's split again, in amongst all of this. I'm just wondering if you've gotten to see her kind of thrive in a new way since her sad, but more recent, split.
No, I have not. She just went through a divorce. Like I said, Christina and I, we worked together. Outside of work, we don't really hang out. We don't talk, other than [to] communicate about the kids.
I would imagine it keeps your professional lives more simple in that way.
Absolutely.
Tarek El Moussa says this is the best part of being on TV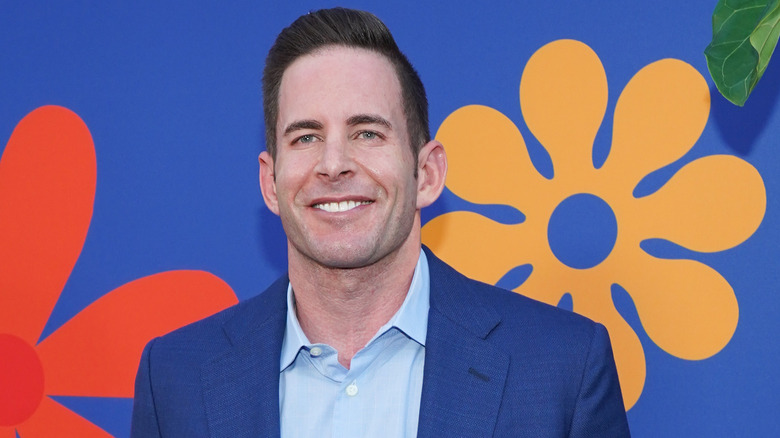 Rachel Luna/Getty Images
What's your favorite part about being on TV?
Oh my gosh. My favorite part about being on TV. It's easier to get dinner reservations. I mean, okay, my favorite part about being on TV, well, it gives me an opportunity to share my life with the world. It gives me a platform to inspire as many people as humanly possible. I know I've saved some lives with my cancer stories, so that was a very important thing to me. That meant a lot. I feel like it's given me a platform to really help people, to be honest with you.
Definitely. I'm assuming as well that, throughout the time that you've been on the show, I'm sure that so many people have wanted to change their homes and their lives for the better because of watching it, which I'm sure is a very cool experience for you to have.
Yeah, absolutely. I mean, I get messages every single day about people [who] were motivated to get into real estate or people [who] were motivated to go back to school or people [who] were motivated to get a new job. It feels good.
"Flip or Flop" premieres new episodes on Thursday at 9 p.m. ET/PT on HGTV and on Discovery+.