Here's Why James Corden Is Hosting The Friends Reunion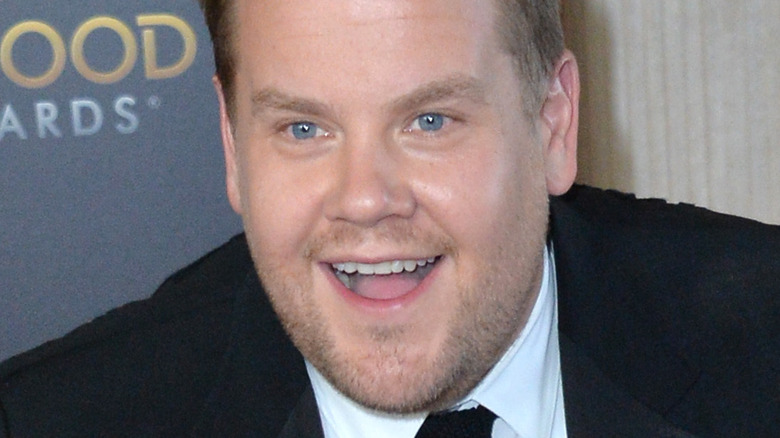 Shutterstock
The emotional first trailer for the hugely anticipated upcoming "Friends" reunion has dropped, and with it came a significant amount of backlash. Fans aren't concerned about the fact that the special isn't actually a new episode or even that they still have to wait another few days to see it. In fact, the biggest issue is with the host. Comedian, sometimes actor, and late-night host James Corden was revealed as the host of the reunion, which is scheduled to air on HBO Max on May 27, and suffice to say fans aren't impressed. 
As TMZ reports, "Friends" fans are confused over what Corden has to do with the beloved '90s sitcom. They even suggested plenty of alternatives who do have deep-seated connections to it, including former guest stars Brad Pitt, Paul Rudd, Reese Witherspoon, and even Bruce Willis. There are also those who simply find the "Late Late Show" host incredibly annoying and tune out whenever he's cast in anything. Regardless of the reasons behind the backlash, there's some logic to why Corden was chosen.
Casting James Corden was a simple business decision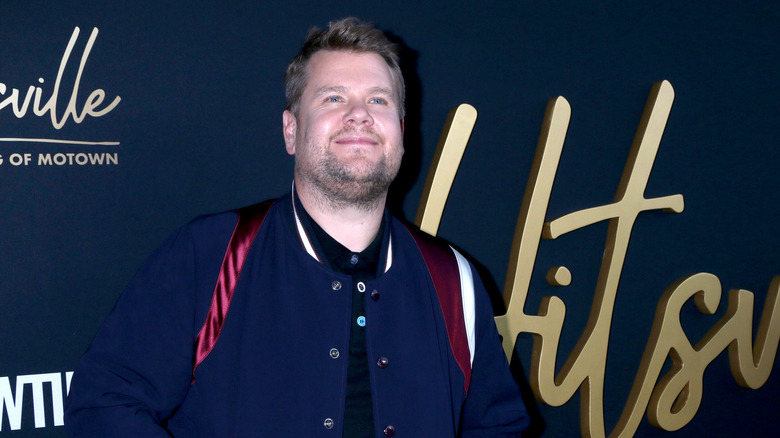 Shutterstock
According to the Daily Mail, there was really only one man for the job, as James Corden's production company is handling the "Friends" reunion. The upcoming special sees original stars Jennifer Aniston, Courteney Cox, Lisa Kudrow, David Schwimmer, Matthew Perry, and Matt LeBlanc reuniting for the first time since the show wrapped, to reminisce, share anecdotes about working together, and make us all laugh once again. The HBO production was directed and executive-produced by Ben Winston, the co-executive producer of "The Late Late Show With James Corden," which the Brit started hosting in 2015.
Corden gushed he feels immensely "privileged" to be hosting "Friends: The Reunion," but that hasn't helped fans get used to the idea, with social media filled with furious invectives over the host's casting. Speaking on "This Morning" earlier this week, Corden teased that he couldn't give too much away, stating simply, "It's peppered with lots of different people popping in and out, but really it's a celebration of the unbelievable chemistry between that cast." The "Late Late Show" host went on to assert that the focus is on the six core cast members and the characters they played, which still mean a lot to fans worldwide.
"Friends" continues to be a massive pull, even after ending in 2004, with the show reportedly earning $1 billion annually in syndication revenue for Warner Bros., per USA Today. The reunion special is guaranteed to pull in fans, even with James Corden hosting.