What Dr. Fauci Has To Say About Vaccine Passports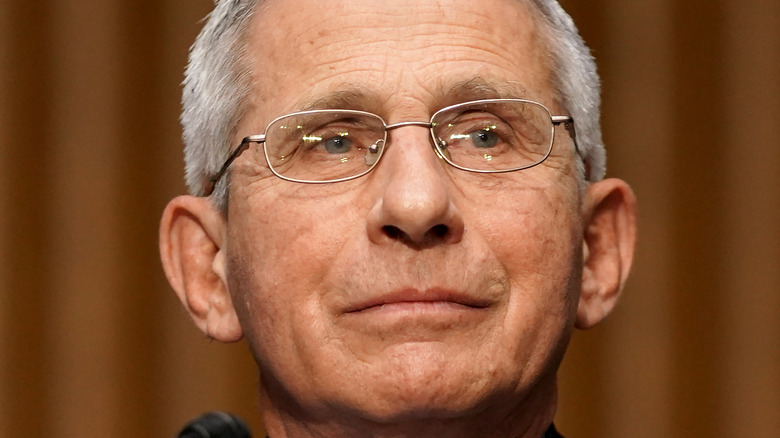 Pool/Getty Images
In the past week, businesses like Walmart, Target, and Kroger have announced that they will no longer require those who have been vaccinated to wear masks while in their stores. Dozens of states across the country have also begun relaxing coronavirus-related mandates as the vaccines roll out. This begs the question, though: How will businesses be able to determine whether or not you've been vaccinated? Most businesses are following in the footsteps of grocery chain Trader Joe's, which is not going to require customers to disclose proof that they have been vaccinated, according to the Daily Mail. Now that nearly 60 percent of the American population has received at least one vaccine (via ABC), the idea of a vaccine passport (or vaccine verification of some kind) has been heavy on the minds of many. Though there are rumors of vaccine passport programs being put in place, none have been finalized, USA Today reported. While some health leaders believe that businesses and organizations should be permitted to require vaccination proof of some kind, others believe that is an infringement on a person's right to keep their medical history private. 
During an appearance on Chris Cuomo's CNN show on Wednesday, White House Chief Medical Advisor Dr. Anthony Fauci defended the federal government's decision to not introduce a nationwide vaccine passport, according to the Daily Mail.
Fauci is defending the federal government's stance on vaccine passports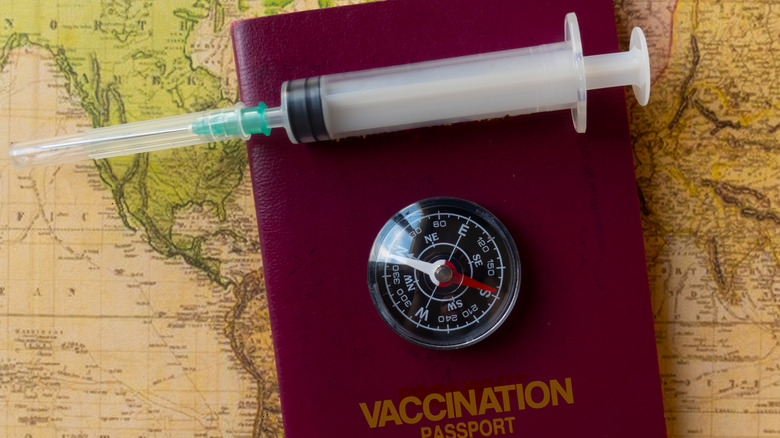 Shutterstock
When asked about why the federal government would not be instituting a federal vaccine passport, Fauci was quick to point to the link between vaccine passports and the pressure applied to people to get a vaccine in the first place. "I don't have the answer ... It's a complex reason. And one of them is that if you, in fact, to require a passport, you're going to be discriminating against people and putting people at a disadvantage of essentially forcing them in many respects to get vaccinated," Fauci told Cuomo on his CNN show on Wednesday, according to the Daily Mail. Essentially, Fauci is arguing that those who have not been vaccinated should not be discriminated against, and he believes that vaccine passports could make this sort of discrimination easier.
Fauci also acknowledged the fact that these latest developments regarding mask mandates can be complex. "So where the confusion is, is that people are saying: 'Wait a minute, some people are saying you don't have to wear masks when you're vaccinated. And now you're telling me when I go into an establishment, I have to wear a mask?' And you're right, it is confusing and fairness to the people who are trying to make heads or tails of that it can be confusing," Fauci said on Cuomo's CNN show. In a separate interview with Axios on Wednesday, Fauci said that the latest lifting of restrictions is simply "an assurance to those who are vaccinated that they can feel safe, be they outdoors or indoors."