Here's What The Friends Stars Took From The Set Of The Show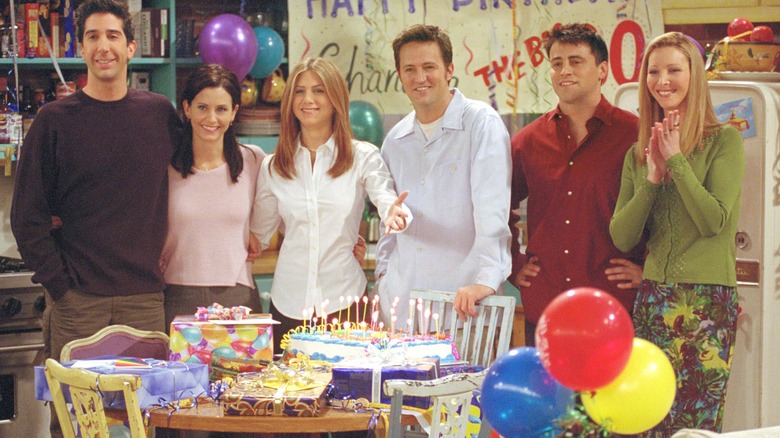 Getty Images/Getty Images
When the iconic sitcom "Friends" ended back in 2004, the stars needed a little bit of something to remember the NBC show that made them household names, according to People.
It's hard to believe "Friends" began airing nearly three decades ago in 1994. For 10 years, Monica, Rachel, Phoebe, Ross, Chandler, and Joey were best friends with one another and also felt like our best friends.
Thanks to re-runs the world over, as well as runs on Amazon Prime and a DVD box set, according to Rolling Stone, it feels like those friends have never stopped being there for us as they were always there for one another. With the streaming world, we can now check in on Ross and Rachel and their on-again/off-again romance any time we want.
On Wednesday, May 27, 2021, a "Friends" reunion special is set to air on HBO Max to commemorate the show beginning to stream on that channel. As of this writing, we could look forward to seeing our favorite sextet once again as they reminisce about old times and show us what they're doing today. They also told People what items they just had to take from the set.
"Friends" star Jennifer Aniston wanted to be dressed for success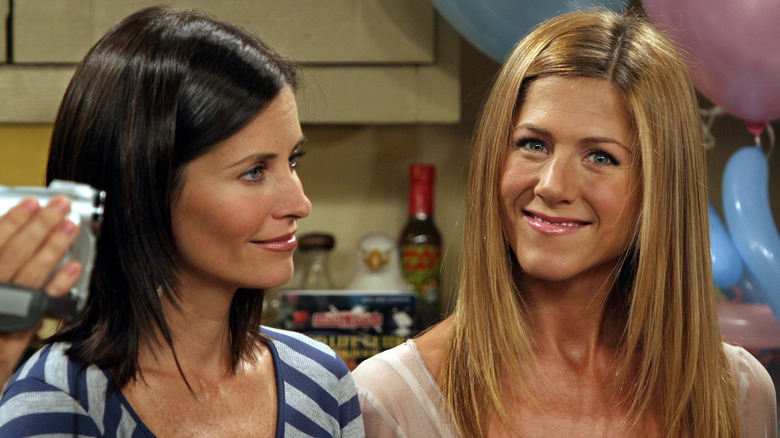 David Hume Kennerly/Getty Images
"I went into her line of clothes and I pulled out a dress that Monica wore," Jennifer Aniston (Rachel) explained to People. "I still have it and wear [it] to this day and it fits. It's floral with black lace, tiny little flowers, a V-neck and little ruffle cap sleeves."
Rachel and Monica were roommates for years so it sounds like something either character would do – go into the other's closet and borrow something for a date, perhaps?
Aniston wasn't the only star who swiped something from the set. David Schwimmer took Ross' "Little Professor Gellar" placards from the character's museum office. Matthew Perry (Chandler) snagged a cookie jar that had a clock on it and passed it onto Lisa Kudrow, who said she has Phoebe's rings. Finally, Matt LeBlanc (Joey) took an 'I Love Friends' license plate.
Oddly enough, Courteney Cox (Monica) was the only one of the six stars who did not take something, but debated about doing it as they taped the reunion special. "I'm not a person that collects things," she told People. "And then I regret it. I'm actually going to steal something tonight."