What Mandy Moore Really Thinks About This Is Us Ending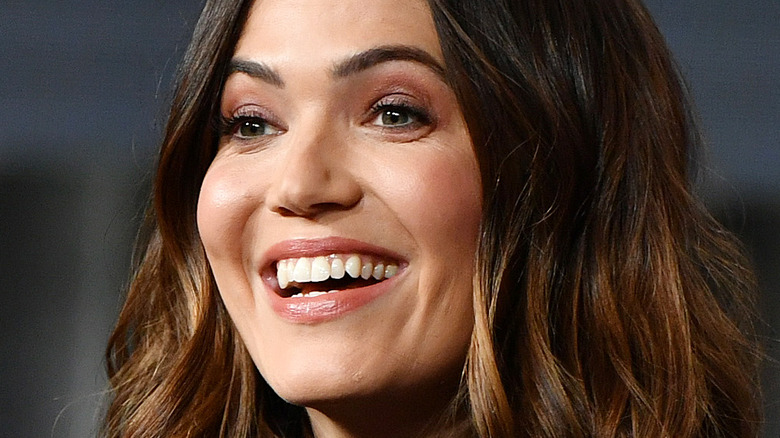 Amy Sussman/Getty Images
NBC opens their synopsis of "This Is Us" by saying, "Everyone has a family. And every family has a story," and they couldn't be any more correct. The dramedy, which first premiered in September 2016, follows the Pearson family in multiple timelines: the past when the Pearson kids were growing up, the present day when they're in their thirties, and, in later seasons, the near future, when their mother's health is declining. However, the drama is coming to an end. According to the Hollywood Reporter, "This Is Us" is set to conclude with its sixth season, which is slated for an early 2022 premiere date.
Series creator, Dan Fogelman, has known since its inception that he wanted it to last around six seasons. In 2019, he told THR, "We never set out to make a television series that was going to last 18 seasons, so we have a very direct plan. I have script pages I have written and I'm writing that really are deep, deep, deep into the future. We have a plan for what we're going to do, and I know what the plan is." They also note that Fogelman declared during Season 3 that it was at its "midpoint," so ending with Season 6 doesn't come as a surprise. 
Cast members of "This Is Us" are no doubt feeling the weight of the show coming to a close. Of the ending, Mandy Moore, who plays Rebecca Pearson, says, "We've actually shot some of the very, very final episode already a few years ago" (via People). This aligns perfectly with Fogelman's statement regarding the show's trajectory.
Here's how Mandy Moore feels about her 'favorite job' ending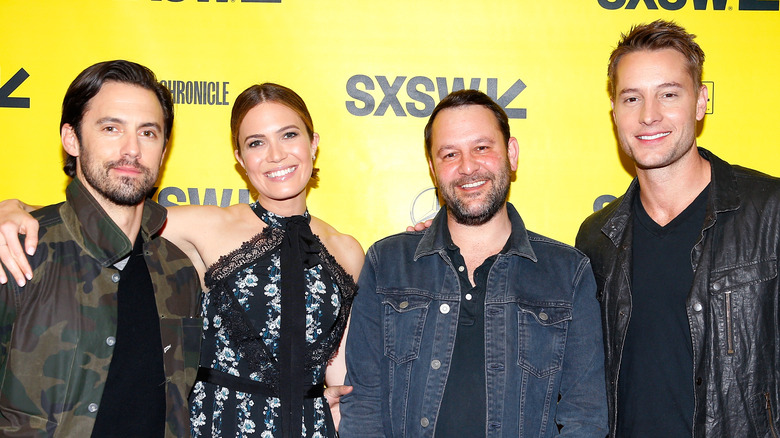 Steve Rogers Photography/Getty Images
The lead actress herself, Mandy Moore, who plays Rebecca Pearson from a young, wannabe artist all the way until she's in her 80s, is beginning to speak about the series ending. Of letting go of "This Is Us," she says, "It is going to be pretty emotional to, sort of, let this go, but not living in that world quite yet. We still have 18 episodes to shoot, so we have quite a ways to go, but I'm very confident in how we're going to wrap this whole thing up" (via People).
Moore is also very happy that the series gets to end on its own accord rather than being canceled. This will leave the actors and fans alike satisfied, especially with a full season remaining to work toward the finale. After Fogelman's announcement, Moore said on social media, "I'm already VERY emotional about my favorite job coming to an end," but assured fans that their patience with the story over its handful of seasons will be rewarded based on what she knows of the final season so far (via People).
Season 5 of "This is Us" concludes on May 25, so you still have plenty of time to binge watch the series before the Pearson family returns for their final season, next year.