Here's How Much David Schwimmer Is Worth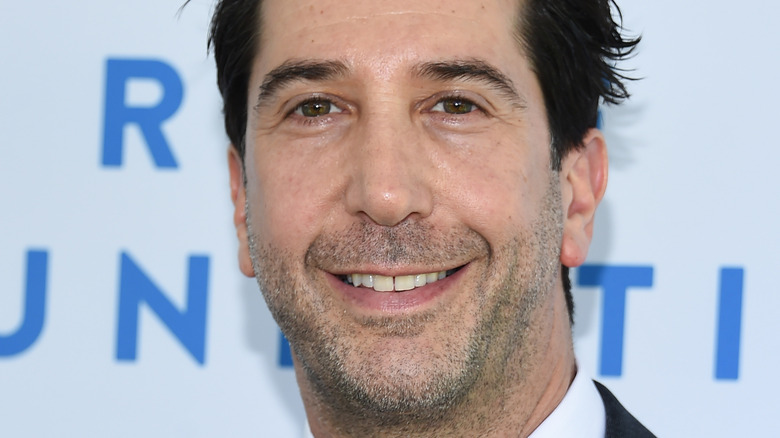 Shutterstock
Born November 2, 1966, David Schwimmer got into acting right out of college, after graduating from Northwestern University. In the late 1980s he co-founded the Lookingglass Theatre Company, and went on to do some small roles (via Hello Magazine). In 1994, he was cast in his breakout role as Dr. Ross Gellar, in the legendary series, "Friends." For the next decade, fans fell for him and his on-again-off-again relationship with Rachel Green, played by Jennifer Anniston. Throughout his time on "Friends" he also did other work like "Six Days Seven Nights" and the miniseries "Band of Brothers." After "Friends" ended, he went on to directing indie projects like the TV movies "Nevermind Nirvana" and "Trust" (via IMDb).
Within recent years, he's come back to television and will be in the "Friends Reunion Special" in June 2021 (via IMDB). After over two decades in the entertainment industry, fans wonder how much the "Friends" alum is worth in real life.
Schwimmer has the third highest net worth in the Friends cast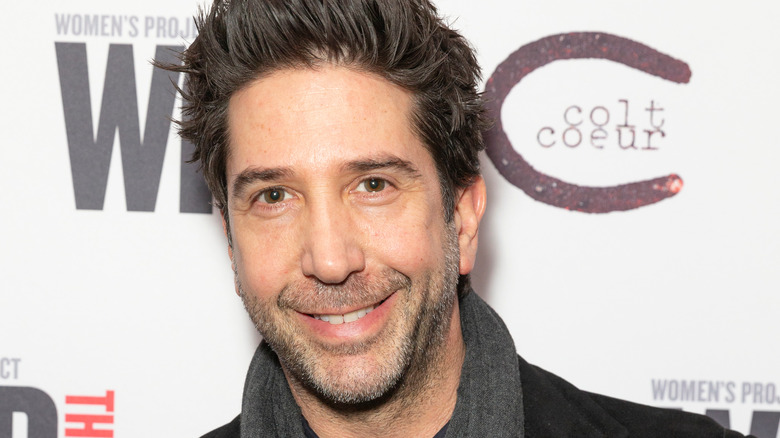 Shutterstock
In the first season of "Friends", the cast earned about $540,000 per year. Over the last two seasons, they each earned over $40 million. With royalties, Schwimmer can earn anywhere between $10 million to $20 million every year. David Schwimmer boasts a net worth of $100 million, which is the third highest net worth from the cast of "Friends" according to Celebrity Net Worth.
In 1998, Schwimmer got a Chicago loft for $425,000 that had two bathrooms and 11 foot ceilings. He later sold it in 2020 for nearly $1 million (via Chicago Tribune). In 2001, he got a Los Angeles mansion for $5.6 million that had nine bedrooms, a tennis court, and over 11,000 square feet. He eventually sold the property in 2012 for nearly $9 million (via Gawker). Now Schwimmer's primary residence is an East Village townhome that he bought for almost $4 million, and soon redeveloped. The redevelopment caused a lot of controversy in the community, but it is now a gorgeous five-story brick home (via HuffPost).
It's also reported that the star drives a Ford Mustang GT, Jaguar XK, and a Range Rover (via Go Mechanic).