Here Is Laurie Hernandez's Post-Gymnastics Career Plan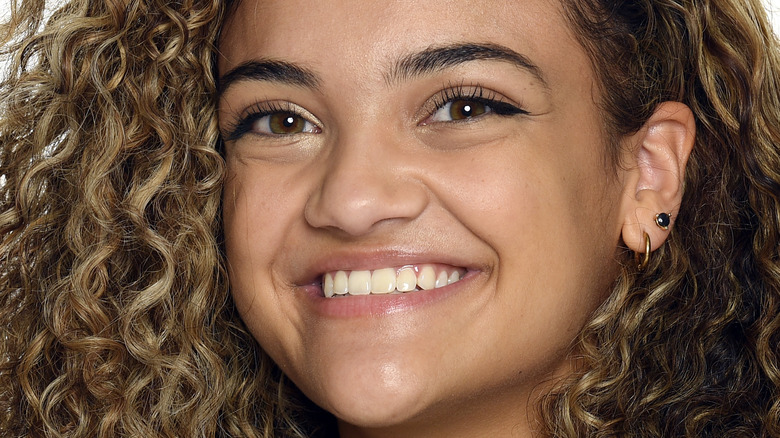 Harry How/Getty Images
We may receive a commission on purchases made from links.
Laurie Hernandez might be an Olympic gold medalist but this impressive young woman is just getting started. Her Olympic dreams started when she was a young child who was not even in gymnastics. She told Today that she watched Shawn Johnson on TV during the Olympics and simply decided, "I want to do the Olympics." Lofty goals for a 5-year-old! While most of us struggle with following through on New Year's resolutions, Hernandez stuck to it and 11 years later found herself doing the unimaginable.
You might not have known who she was going into 2016, but she finished that year a household name. She made the 2016 U.S. Olympic Women's Artistic Gymnastics Team and, according to Team USA, was the only first-year, senior-level gymnast on the team. The 2016 Rio Olympics was surprisingly her first major international meet and she made it a memorable one. She took home both a team gold and an individual silver medal for the beam. She won numerous other medals at various championships that year but she wasn't done with 2016 as she set her sights on a different kind of competition, one on reality TV.
Laurie Hernadez won Dancing with the Stars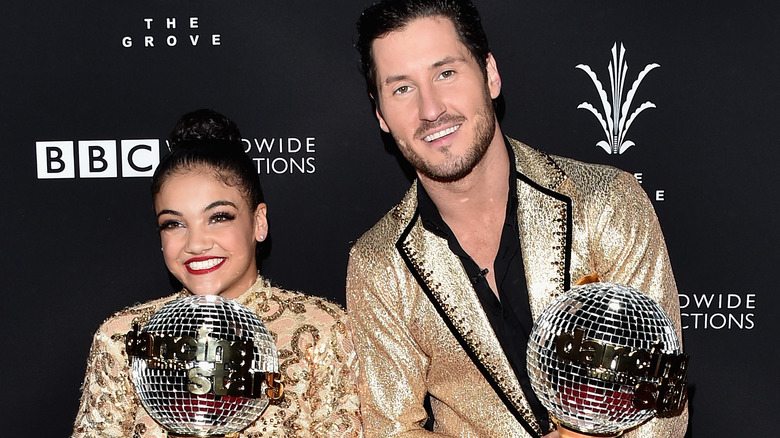 Alberto E. Rodriguez/Getty Images
Because apparently winning Olympic medals wasn't enough for one year, Hernandez also tackled one of the largest shows in reality TV in 2016, "Dancing with the Stars." On the show, she partnered with professional dancer Val Chmerkovskiy as she switched from floor routines to tangos. Once again, her goals were born from her TV viewing habits; she told ET that even before the Olympics she was always watching the popular dancing competition show. 
The training for the show is grueling for most celebs but with Hernandez's work ethic it was her partner who had to insist she occasionally take a break. The power duo shined week after week and even managed to get the first perfect score of the season. All of the hard work paid off when they were able to glide through the competition and win the coveted Mirrorball trophy. The Olympian even said, "It's definitely one of the high points of my life besides the Olympics." She even followed up her win with a "Dancing with the Stars" live tour (via USA Today). 
Talk about success at a young age!
Here are Laurie Hernandez's future aspirations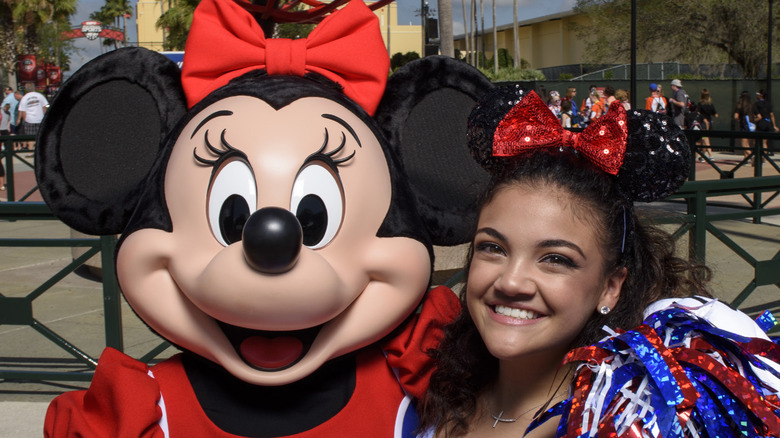 Handout/Getty Images
With more under her belt as a teen than most people accomplish in a lifetime, Hernandez wrote her first book, "I Got This: To Gold and Beyond," in 2017. Per the book's Amazon listing, the memoir made several bestseller lists. 
With everything she's accomplished as a teen, the question remains: What is there left to do? Well, it seems that aside from preparing for the Olympic Games in Tokyo (via PopSugar), the gymnast set her sights on an entirely different career: acting. Acting seems a natural fit for the athlete who is often referred to as "the human emoji" because of just how expressive she can be (via Today). Hernandez told Team USA in 2017 that, yet again, something she watched in her downtime helped her find new goals. This time it was the movie "The Age of Adaline" that inspired her.
She even told them she'd sent an audition tape to Disney and that must have gone well because shortly after she appeared in the Disney series "Stuck In the Middle," according to IMDb. Since then, she's also been the voice of Valeria on the Nickelodeon animated series "Middle School Moguls." Maybe we will see her building up her acting career even more once her gymnastics days are behind her!